Members' Voluntary Liquidation: How long does the process take?
What is the process for an MVL?
The liquidation of a solvent company by way of a Members' Voluntary Liquidation is handled in full by a licensed insolvency practitioner. They will identify company assets, repay any outstanding creditors, before distributing the remaining funds to shareholders. The company will then be dissolved at Companies House and will cease to exist as a legal entity.
Timeline Guide for a Members Voluntary Liquidation
If you're considering the option of entering into a Members' Voluntary Liquidation (MVL) process to close a company and extract the cash tied up inside it, then you're probably wondering how long the process will take overall and what to expect in the way of time frames. For this reason we have created the following Members' Voluntary Liquidation timeline guide:
Take Our Free 60 Second Test
Get an instant understanding of your:
Debt and Asset Position
Formal Insolvency Options
Next steps
Plus much more ...
Start The 60 Second Test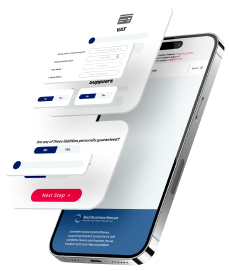 How Long Does a Members' Voluntary Liquidation take?
To begin the process directors must send a sworn declaration of solvency to the Registrar of Companies stating that they have reviewed their finances and have determined that they will be able to repay all existing and contingent debts (including interest) within a period of no more than 12 months. 


Within 5 weeks of swearing the declaration of solvency the directors of the company must pass a resolution to officially begin the winding up process.


Within 14 days of the resolution being passed an advert is placed in the Gazette and a creditors' meeting is held. Creditors must be notified at least one week before the meeting.


Within 15 days of being passed the resolution must lodged with the Registrar at Companies House.
Looking to close your company?
Whether your company is solvent or insolvent, there are a number of ways to bring your business to a close. Speak to a member of the Real Business Rescue team today to understand your options.
The team are available now -  0800 644 6080
60 Second Test Find Your Nearest Office
How Long Until Funds are Distributed To Shareholders?
Usually the shareholders of the company should receive approximately 75% of the funds extracted from the company within about 3 months of entering into an MVL.


Members should receive the remaining balance of the liquidation account as soon as HMRC clears the case, which usually takes about another 2 months.


The exact time it takes until the proceeds of liquidation are distributed will depend on the speed at which your bank releases the funds to the liquidator, which usually takes about 2-6 weeks.


Given the variable amount of time it takes for this step to take place it is not possible to schedule an exact MVL timeline that applies to all companies.
When Does Members' Voluntary Liquidation End?
The end of the Members' Voluntary Liquidation (MVL) procedure is marked by the final meeting held by the liquidator. The liquidator will send a notice of the final meeting to the London Gazette, and about three months later the company will be struck off the Registrar. However, the directors of the company may be able to restore the company via a Court order at any point within 6 years of dissolution. 
Need to speak to someone?
If your company is struggling with unmanageable debts, squeezed cash flow, or an uncertain future, you are far from alone. We speak to company directors just like you every single day, and we are here to give you the help and advice you need. 
Call our team today on 0800 644 6080
If you have any questions about the MVL process feel free to ask one of our experts online or call us for a free phone consultation. We have an extensive network of 100+ offices offering confidential director support across the UK. 
Real Business Rescue are here to help
Still unsure whether liquidation is right for your company? Don't worry, the experts at Real Business Rescue are here to help. Our licensed insolvency practitioners will take the time to understand the problems your company is facing before recommending the best course of action going forward based on your own unique circumstances.
UK's Largest Liquidators
100+ Offices Nationwide
100% Confidential Advice
Supported 25,000+ Directors
Meet The Team
Team of Qualified Experts
Trusted team of experts on hand to assist
Meet The Team
Looking for immediate support?
Complete the below to get in touch
Free 60 Second Test
For Ltd Company Directors
Get An Instant Understanding Of Your:
Debt and Asset Position
Director and Liability Review
Next Steps
Plus much more ...
Real Business Rescue Recommended
Next Steps
We provide free confidential advice with absolutely no obligation.
Our expert and non-judgemental team are ready to assist directors and stakeholders today.
60 Second Test
---
Understand your company's position and learn more about the options available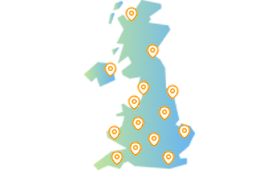 Office Locator
---
Find your nearest office - we have more than 100 across the UK. Remote Video Meetings are also available.
Contact Us Today
---
Free, confidential, and trusted advice for company directors across the UK.