What is a liquidator in a company insolvency procedure?
Is a liquidator the same as an insolvency practitioner?
A liquidator must be a licensed insolvency practitioner. When appointed to liquidate a limited company, whether solvent or insolvent, they assume the role of the company's liquidator. An insolvency practitioner can also act as the administrator of a company which has been placed into administration, as well as nominee and supervisor for a Company Voluntary Arrangement (CVA).
Received a Bounce Back Loan?
Don't Worry - There are thousands of other company directors going through the same process. No matter what position you are in and need looking for options, speak to a member of the Real Business Rescue team. It's Free & Confidential.
The team are available now -  0800 644 6080
What does a liquidator do?
While every liquidation will be different and will therefore require different levels of input from the liquidator, their main role is to identify and realise the assets of the company, distribute the proceeds to creditors and/or shareholders, before formally winding up the company and dissolving it with Companies House. Once a company has been liquidated and removed from the Companies House register, it ceases to exist as a legal entity.
Throughout the process they will be responsible for liaising with all outstanding creditors, selling all company assets (subject to an independent valuation), distributing proceeds according to a set order of priority, as well as notifying the relevant authorities and dealing with all necessary reports and additional paperwork.
In the case of a solvent liquidation, the liquidator will work to extract the proceeds of the limited company in a cost-effective and time-efficient manner through a process known as a Members' Voluntary Liquidation – or MVL. Money taken out a company by way of an MVL is treated as capital gains rather than income, meaning it will be subject to CGT rather than income tax. Your tax liability may be able to reduced even further if you qualify for Entrepreneurs' Relief which cuts the payable rate of CGT down to 20% for the first £1m worth of qualifying gains.
When might I need a liquidator for my company?
A liquidator will be required in two main situations. The first is if you company is experiencing extreme cash flow problems or is unable to pay its liabilities as and when they fall due. Alternatively, you may need to employ the services of a liquidator if you wish to close your solvent limited company, either because of impending retirement, or simply if the company has reached the end of its useful life.
Depending on the financial position of the company, there are two director-initiated liquidation processes. Insolvent companies are liquidated by way of a Creditors' Voluntary Liquidation (CVL), whereas solvent companies can be brought to a close by implementing a Members' Voluntary Liquidation (MVL). Regardless of which process is appropriate, both require the services of a company liquidator.
In some cases, a company can be forcibly liquidated if its creditors petition the court for its closure. This is known as a Compulsory Liquidation.  A Compulsory Liquidation will be handled by either a court-appointed Official Receiver, or an insolvency practitioner acting as liquidator.
When should I seek the services of a liquidator?
If your company is in financial distress and you fear you may be heading towards insolvency and potentially liquidation, it is imperative that you take action in a timely manner. An insolvency practitioner will be able to discuss your situation with you in detail and provide you with a range of options which may be appropriate for your circumstances.
These may involve rescue procedures such as a CVA or placing the company into administration if additional breathing time and respite from litigation is needed to formulate a plan for the future.
It may, however, be the case that there is little alternative but to liquidate the company in order to protect creditors from further losses. If this is the case the insolvency practitioner will assume the role of the company's liquidator and will begin the task of closing the company and dealing with outstanding creditors.
What should I look for when choosing a liquidator?
If you are making the decision to liquidate your company voluntarily, rather than having this forced upon you by the courts, then you are in control of appointing the liquidator yourself. The most important thing you need to verify is that you are talking to a fully licensed insolvency practitioner. Any insolvency practitioner will be happy to verify their status to you and provide their unique IP number and their authorising body.
It is also important you select a liquidator you feel comfortable and confident dealing with; however, you must remember that even though you are the one enlisting their services, they have an obligation to act in the interests of your creditors rather than you as director. This means they will seek to recover as many assets as possible in order for these to be sold and the funds passed on to outstanding creditors.
Despite this, when you appoint a liquidator for your company, they should be there to give you advice and guide you through the process at all stages. Many directors will only liquidate a company once, and it is important you are given the support you need to make the process as easy and as stress-free as possible.
Need to speak to someone?
If your company is struggling with unmanageable debts, squeezed cash flow, or an uncertain future, you are far from alone. We speak to company directors just like you every single day, and we are here to give you the help and advice you need.
Call our team today on 0800 644 6080
How Real Business Rescue can help
At Real Business Rescue, we have over 70 licensed insolvency practitioners located across the country who are able to act as liquidators for your company. If your company is experiencing financial distress, or if you are looking to close down your solvent business and extract the proceeds, speak to our expert team today and arrange a free no-obligation consultation with an insolvency practitioner in your local area.
Contact the RBR Team Today
---
Free download
Free Insolvency Report
Claim Your Free Business Review
All UK sectors are experiencing specific challenges at present, particularly in light of the Covid-19 pandemic. Find out how your sector is performing here.
Simply search your Limited Company Name or Company Number
Please select your company from the list below:
We will also check if you're eligible for Director Redundancy
Next Steps
We provide free confidential advice with absolutely no obligation.
Our expert and non-judgemental team are ready to assist directors and stakeholders today.
Free Business Review
---
Claim your Free Business Review to understand what options are available to you.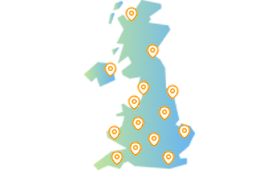 Office Locator
---
Find your nearest office - we have more than 100 across the UK. Remote Video Meetings are also available.
Contact Us Today
---
Free, confidential, and trusted advice for company directors across the UK.