Understanding the 'pre pack pool' in a pre pack administration
A pre pack pool is a panel of independent professionals tasked with scrutinising the circumstances of a 'connected party' in a pre pack sale and summarising reasonable options. The introduction of a 'pre pack pool' endeavours to encourage greater transparency, and consequently more confidence in the pre pack system.
60 Second Test Find Your Nearest Office
What is the pre pack pool and how does this affect the administration of a company?
When a company goes into administration, some or all of its assets may be sold so that funds are generated to repay creditors. A pre pack sale in administration differs slightly in that the underlying assets of a business are valued and marketed for sale prior to the administrator's appointment.
The insolvency practitioner in charge of the sale is able to choose the most suitable buyer, which may be one or more of the existing directors. This type of sale offers advantages to all concerned. Trade often continues unaffected by bad publicity, jobs may be saved, and creditors should receive the best outcome in terms of dividends.
Received a Bounce Back Loan?
Don't Worry - There are thousands of other company directors going through the same process. No matter what position you are in and need looking for options, speak to a member of the Real Business Rescue team. It's Free & Confidential.
The team are available now -  0800 644 6080
A change to the pre pack rules
This insolvency solution has attracted criticism in the past, however, with many creditors being unconvinced of its ethical nature. The fact that a party connected to the failed business can purchase the assets, adds to a general sense of unease amongst creditors who may not even be aware that a sale is taking place.
A common assumption prevails that directors simply move from one failed business to take control of another company under a different name. Pre pack administration rules have changed to address these concerns, and to end a perceived lack of transparency within the system.
The new Statement of Insolvency Practice (SIP 16) and introduction of a 'pre pack pool' endeavour to encourage greater transparency, and consequently more confidence in the pre pack system.
So what are the new rules for pre pack administration, and how will they address these issues?
An independent opinion and greater transparency
A pre pack pool consisting of experienced, independent business people, has been launched. Tasked with scrutinising the circumstances of a 'connected party' pre pack sale, an individual pool member will offer an opinion on whether this is a reasonable option.
Connected parties are generally existing directors, shareholders, or members of their immediate family. Information provided by the connected party, often a director of the failed company, will be examined by a pool member whose opinion, although valuable as an independent viewpoint, does not have the power to affect the sale which ultimately remains in the hands of the administrator.
Pre pack pool application
Applications to the pre pack pool cost £800 excluding VAT, and are made in confidence online.
The evidence to support an application includes, but is not limited to:
Names of the directors of both the failed and new company
How the parties are connected
Financial information for the failed business, plus any personal losses suffered by those involved in the purchase
Details of how the business assets were valued
The marketing strategy used in the sale
Two of the most important factors when considering ethics in a pre pack sale, are whether the assets were professionally valued, and if a detailed marketing strategy existed.
Viability review
A viability review may be included with the pre pack pool application. This should describe the measures that will be put in place to ensure business survival for a minimum of 12 months, plus how business operations will differ in comparison with the failed company.
A viability review is of particular importance if payment for the purchase of assets is deferred, and offers more confidence in the company's ability to trade profitably in the longer-term.
The pool member is expected to provide their opinion within 48 hours of an application being submitted. A pre pack sale by its very nature is a fast-moving process, and the maximum 48-hour timescale has been set to minimise delays or disruption.
The reviewer's opinion
There are three outcomes for an application to the pre pack pool:
Nothing found to be unreasonable: sufficient information has been provided by the buyer, and there is nothing to suggest that the proposed purchase is unreasonable
Limited evidence: although supporting evidence is limited, nothing unreasonable has been found in the evidence provided
Not enough evidence: there is insufficient evidence or information to persuade the pool member that a pre pack sale is a reasonable proposition.
Even if a pool member is unable to give a positive opinion, the sale remains in the control of the administrator. It is one of their duties under the rules of SIP 16 to justify any decision they make to the creditors, and any other interested parties.
Marketing of the business assets
For creditors to have confidence in the process, it is vital that the business assets are marketed correctly. A formal, well thought-out strategy is needed, with marketing outlets including online as well as traditional options, so a diverse audience is aware that the sale is taking place.
In their written statement to creditors, the administrator is required to explain in detail how the business was marketed. The avenues used, and length of time assets were on the market, will be heavily scrutinised by creditors.
Specific disclosures during a pre pack sale
SIP 16 calls for specific disclosure on various aspects of a pre pack administration. These include:
Whether or not the administrator was involved with the company prior to appointment
The extent of any consultations with creditors
Why attempts were not made to market the business as a going concern
How the assets were valued, and by whom
Details of the marketing strategy used
The amount achieved on sale
Details of who bought the assets, and if they were a connected party
Need to speak to someone?
If your company is struggling with unmanageable debts, squeezed cash flow, or an uncertain future, you are far from alone. We speak to company directors just like you every single day, and we are here to give you the help and advice you need.
Call our team today on 0800 644 6080
Unsecured creditors will naturally be looking for the highest possible returns on sale, and clear evidence that their interests have been put to the fore offers transparency in a potentially controversial process.
Pre pack sales offer a range of commercial advantages, not least of which is the preservation of business and jobs. It is a useful tool for business rescue, but does require close attention to creditor obligations.
Real Business Rescue has offices throughout the country and offers an initial consultation free-of-charge to discuss your situation in confidence. 
Contact the RBR Team Today
---
Free download
Free Insolvency Report
Claim Your Free Business Review
All UK sectors are experiencing specific challenges at present, particularly in light of the Covid-19 pandemic. Find out how your sector is performing here.
Simply search your Limited Company Name or Company Number
Please select your company from the list below:
We will also check if you're eligible for Director Redundancy
Next Steps
We provide free confidential advice with absolutely no obligation.
Our expert and non-judgemental team are ready to assist directors and stakeholders today.
Free Business Review
---
Claim your Free Business Review to understand what options are available to you.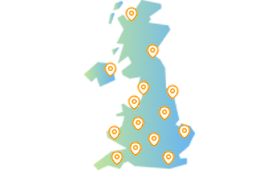 Office Locator
---
Find your nearest office - we have more than 100 across the UK. Remote Video Meetings are also available.
Contact Us Today
---
Free, confidential, and trusted advice for company directors across the UK.