What are the disadvantages of pre-pack administration?
The disadvantages of pre-pack administration are that finance and funding for the purchase need to be in place beforehand, the need to adhere carefully to phoenixing regulation, and the possibility of negative publicity. In reality, however, pre-pack administration can be the best way of rescuing viable elements of a struggling business and saving jobs in the process.
60 Second Test Find Your Nearest Office
The disadvantages of Pre Pack Administration when a company is facing insolvency
There are obvious advantages to a pre-pack such as continuation of business, employees keeping their jobs, and avoiding a winding up petition/order. However, there are also a number of disadvantages which you should be aware of before making the decision to enter into pre-pack administration. Here are potential pitfalls which you may encounter if you are considering purchasing the assets of a struggling business through a new company.
Perceived Confidentiality or Secrecy
A misconception which many business owners or directors have is that the transition to a new company will 'fly under the radar.' This is not the case and may actually work against the new company. Although pre-packs are often done with the best intentions of shareholders, employees, and creditors in mind, there is always the possibility that pre-pack administration will attract unfavourable attention.
Received a Bounce Back Loan?
Don't Worry - There are thousands of other company directors going through the same process. No matter what position you are in and need looking for options, speak to a member of the Real Business Rescue team. It's Free & Confidential.
The team are available now -  0800 644 6080
Perception of Abuse
The first thought which crosses many people's minds is that the new company was established to abuse the system – that is for the old company to get out of paying its debts. Whilst many debts are ultimately written off in the administration, this may not bode well in terms of public relations. New clients may be unwilling to deal with the new company, and creditors may limit future credit exposure or they may refuse credit altogether.
Although it may not be your intention to avoid paying creditors, it may be perceived as an easy way out. Despite this, pre-pack administration is a perfectly legal way of purchasing an existing business and its assets through a newco, and in many cases actually provides creditors with a higher level of returns in comparison to a shutdown liquidation procedure such as a CVL. Moreover a pre-pack administration aims to protect jobs by transferring employees over to the newco using TUPE regulations.
TUPE Responsibilities Will Carry Over to the New Owner
The 2006 regulations "Transfer of Undertakings (Protection of Employment)" or TUPE, mandate that there are certain rules which must be complied with when transferring a business to a new entity. Although your intentions may be good and ethical when expecting your employees to be able to keep their jobs, the new owner may view this in a whole other light.  This means that the purchasing company does attract a liability from day one regarding incumbent staff.
If the business is going to be essentially the same except under new owners, TUPE will be a major consideration.
If customers, work in progress, debtor book etc. have been transferred as part of the sale and if the business activities will be similar (if not the same) then TUPE will definitely apply. This means existing employees will be transferred over to the newco and will retain their existing employment contract and accrued benefits including length of service. Employees do not have to move over to the new entity if they do not wish, however, this will be seen as them voluntarily resigning from their position and therefore they will not be entitled to redundancy.
Finance and funding a pre-pack administration
When buying the assets of the company through a pre-pack administration there needs to be funding in place to allow this sale of assets to happen. This may have to be accomplished by using the personal funds of the directors or other shareholders if outside finance is difficult to obtain.
The appointed insolvency practitioner acting as administrator and his agents may be willing to offer payment terms to the purchaser allowing the assets to be paid for over a period of time. If funding is required Real Business Rescue can help find finance and funding for SMEs in the UK.
HMRC may request a security bond
It is likely that HMRC will request a security bond to be paid before allowing the newco to begin trading, particularly if they were an outstanding creditor left out of pocket following the liquidation of the old company. Security bonds can be asked for to cover a variety of taxes, although a VAT security bond is by far the most common. This amount will be used as security by HMRC to cover future unpaid tax liabilities the newco accrues.
Phoenixing regulations apply
While pre-pack administration is perfectly legal, there are some rules and regulations surrounding the newco and how it is presented to the outside world. The trading name of the newco cannot be the same, or similar, as the old company as set out in section 216 of the Insolvency Act 1986. This is to make it clear to any customers, suppliers, or creditors that they are now in fact dealing with a completely new company. In certain instances the court may agree to remove this restriction on re-use of a trade name, although these cases are an exception to the rule.
Flouting these regulations and continuing to trade under the same name is known as 'phoenixing' and is illegal. Before setting up a newco, you should liaise with the administrator and let them know your plans for the new company; they will be able to ensure the newco is set up in a way which does not contravene regulations.
The conduct of directors will be investigated
As part of the administration process which takes place after the sale is finalised, the administrator is required to submit a report on the conduct of the directors of the old company. While the majority of company's which fail do so despite the good intentions of its directors, some unscrupulous directors may be judged to have committed acts which directly resulted in the company's downfall.
HMRC is especially keen to view this report because they may not allow for a VAT registration, or impose certain conditions such as payment of a bond if the director-turned-new-owner had a history of non-payment of taxes. Wrongful trading penalties may also be assessed retrospectively and imposed on directors of the old company.
Need to speak to someone?
If your company is struggling with unmanageable debts, squeezed cash flow, or an uncertain future, you are far from alone. We speak to company directors just like you every single day, and we are here to give you the help and advice you need.
Call our team today on 0800 644 6080
How Real Business Rescue can help
These are a few of the pre-pack administration disadvantages which may be encountered, but in reality, there are more advantages than disadvantages if the sale is handled correctly. Real Business Rescue can administer the process, handle the negotiations, and offer advice throughout the entire process. If your company is in financial distress and you would like to pursue pre-pack administration, contact our team of fully qualified insolvency practitioners for more information.
New companies do well with proper guidance and restructuring, but it is imperative to have a well thought out plan before entering into a pre pack. Contact Real Business Rescue  to discuss whether or not pre-pack administration is right for your company, and arrange a free consultation at any one of across the country.
Contact the RBR Team Today
---
Free download
Free Insolvency Report
Claim Your Free Business Review
All UK sectors are experiencing specific challenges at present, particularly in light of the Covid-19 pandemic. Find out how your sector is performing here.
Simply search your Limited Company Name or Company Number
Please select your company from the list below:
We will also check if you're eligible for Director Redundancy
Next Steps
We provide free confidential advice with absolutely no obligation.
Our expert and non-judgemental team are ready to assist directors and stakeholders today.
Free Business Review
---
Claim your Free Business Review to understand what options are available to you.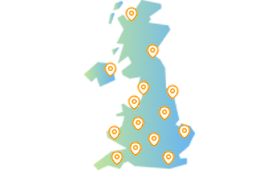 Office Locator
---
Find your nearest office - we have more than 100 across the UK. Remote Video Meetings are also available.
Contact Us Today
---
Free, confidential, and trusted advice for company directors across the UK.