Explaining The Controversy Surrounding a Pre Pack Administration
When a company enters administration, its assets are usually sold on the open market or at auction. However, in a pre-packaged administration, the sale of assets is pre-arranged and sometimes a connected party who can be one or more of the directors of the insolvent company will be able to purchase some of the assets and transfer them to a newly formed company. This process is commonly referred to as "Phoenixing" because the new "phoenix" company "rises from the ashes" of the old business, a process comparable to the story of the mythical Firebird.
Received a Bounce Back Loan?
Don't Worry - There are thousands of other company directors going through the same process. No matter what position you are in and need looking for options, speak to a member of the Real Business Rescue team. It's Free & Confidential.
The team are available now -  0800 644 6080
Although pre pack administration is a perfectly legal way for the owners and directors of a company to buy assets (i.e.- equipment, inventory, property, contracts, employees, etc.)  of the old company for their new company.  It is also an insolvency procedure that is frowned upon by many who believe that it can be used as an escape route for shrewd businessmen as it is seen as a way of writing off debts and merely starting again.
 
A pre-pack administration could be considered unlawful by the Court if the following criteria are not met:
The directors of the insolvent company and the insolvency practitioner acting as administrator must be able to demonstrate that all other options were considered before pre-pack administration, and they must be able to explain why a pre-pack was the best course of action.  Its statutory purpose e.g. better return to creditors must be clearly stated.


The administrator has to act in the best interest of all creditors, so the most important justification is to show that the directors paid the best price for the assets during the sale negotiations. In other words, the directors have to be willing and able to pay a fair price for the assets.  


The administrator must thoroughly document the details of the pre-pack sale.


Payment for the assets can be deferred and paid over a period of time as agreed by the administrator's valuers and agents.


The directors cannot commit wrongful or fraudulent trading during the time the company was operating insolvent. The administrator will conduct an investigation to ascertain whether there are grounds for such allegations.
Learn more about directors' duties while trading insolvent.
Is a Pre-Pack Administration Considered Unethical?
A pre-pack administration is only unethical if the directors of the company intentionally defraud or commit wrongful trading during the time the company is known to be insolvent. To understand more about the difference between an ethical pre-pack administration and an unethical one consider the following examples:
An example of an unethical pre-pack administration
A company owner continuously borrows money against a line of credit knowing that he has no way to pay it back and no prospect of recovery. He attempts to execute a premature pre-pack administration in order to get out of paying thousands of pounds in debt, whilst still be able to retain the company's assets for a new company.
 
In the scenario above the company owner is potentially guilty of wrongful and fraudulent trading, and they're attempting to liquidate their own company and arrange a pre-pack sale voluntarily. Schemes like this can result in extensive penalties, including being personally ordered to contribute to the company's assets for the benefit of creditors  and/or a directors disqualification ban.
An example of an ethical pre-pack administration
A company is going out of business and liquidation is imminent. Creditors are petitioning the court to wind up the insolvent company. The inevitable end result will be liquidation and total dissolution. However, since the assets would be sold in a liquidation there is still an opportunity for some of the company's directors or other parties to purchase some or all of the company's assets using their own personal funds. A pre-pack sale is arranged and the directors are able to offer to purchase the assets for a fair price (open market value or above) and can pay for them over a deferred period.
Need to speak to someone?
If your company is struggling with unmanageable debts, squeezed cash flow, or an uncertain future, you are far from alone. We speak to company directors just like you every single day, and we are here to give you the help and advice you need.
Call our team today on 0800 644 6080
In the scenario above the company is already being put out of business and liquidation is inevitable, so there is nothing wrong with members of the insolvent company using their personal funds to collectively purchase some of the assets of the old company during an administration sale that would' have transpired anyway.
 
The sale of assets must be for the best price possible and the valuation agents opinion is crucial in this.  A properly executed pre-pack administration sale is neither unfair nor unethical, which is why it is recommended as a solution by all reputable insolvency firms.
 
Our insolvency practitioners have been arranging and facilitating ethical and effective pre-pack administrations for years. If you'd like free advice call us our director's hotline or send us an email.
Contact the RBR Team Today
---
Free download
Free Insolvency Report
Claim Your Free Business Review
All UK sectors are experiencing specific challenges at present, particularly in light of the Covid-19 pandemic. Find out how your sector is performing here.
Simply search your Limited Company Name or Company Number
Please select your company from the list below:
We will also check if you're eligible for Director Redundancy
Next Steps
We provide free confidential advice with absolutely no obligation.
Our expert and non-judgemental team are ready to assist directors and stakeholders today.
Free Business Review
---
Claim your Free Business Review to understand what options are available to you.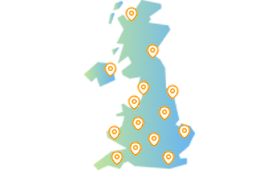 Office Locator
---
Find your nearest office - we have more than 100 across the UK. Remote Video Meetings are also available.
Contact Us Today
---
Free, confidential, and trusted advice for company directors across the UK.