What is the process of pre-pack administration?
Pre-pack administration is a specific type of company administration which involves selling the business, or its assets, to a pre-agreed buyer. The pre-pack process begins prior to the insolvency practitioner being formally appointed. The business and its assets will be valued and a sale agreed to a new company prior to the insolvency practitioner being officially appointed. Once appointed, the sale will immediately complete, and the old company will be liquidated.
60 Second Test Find Your Nearest Office
What company directors need to know about the pre-pack administration process
Pre-pack administration is a formal insolvency procedure in which a company arranges to sell all or some of its assets to a pre-determined buyer prior to appointing an administrator to facilitate the sale.  
A pre-pack administration differs from conventional company administration as the sale of assets is pre-negotiated before an administrator is appointed, whereas in a regular administration the administrator starts marketing the business for sale to potential buyers after being appointed.
Received a Bounce Back Loan?
Don't Worry - There are thousands of other company directors going through the same process. No matter what position you are in and need looking for options, speak to a member of the Real Business Rescue team. It's Free & Confidential.
The team are available now -  0800 644 6080
How does pre-pack administration work?
Pre-pack administration often involves selling the business and assets of the old company to its current directors, who then form a new company, or 'newco', with which to trade from. The new company must therefore have a finance channel in place in order to fund such purchases. In some instances the assets, work in progress, and debtor book can all be paid for over a period of time, allowing the new company time to get on its feet and generate income although it is likely that at least some funding will have to be put down initially.
Potential drawback of a pre-pack administration
Before beginning a pre-pack process, it would be wise of you to consider how your current suppliers, customers, and creditors would feel about dealing with the newco. Bear in mind that some may suffer a financial loss following the completion of the sale of the business to the newco. If you are renting business premises you will have to have a discussion with your landlord about the possibility of allowing the newco to take over the lease, likewise you must be sure your suppliers will continue to support your business once it switches over to the newco. Without the support of your key stakeholders you may find the success of the newco is impacted.
By law the administrator must be a licensed insolvency practitioner (IP). However, the company directors can participate in soliciting an asset purchaser to expedite or enhance the sales process, or as mentioned, they can purchase the assets themselves through a new company. All assets must be purchased at a fair rate as determined by a qualified RICS surveyor.
While pre-pack administration can be a powerful solution for company's facing mounting debts and increasingly hostile creditors, it no longer becomes an option once a Winding Up Petition (WUP) has been issued. Time is therefore of the essence when considering the potential viability of this type of administration.
The Pre-Pack Process Summarised
1.      The company is facing creditor pressure and needs assistance – if you are dealing with hostile creditor pressures and the business is facing the possibility of an undesirable outcome such as a winding up petition or voluntary liquidation, steps need to be taken quickly if you want to save the company from closure. If your company is currently insolvent but you are continuing to trade, be aware that the directors could be held personally liable if the appropriate action is not taken to rectify the situation. You are strongly advised to contact a qualified insolvency practice for advice and direction.
2.      An initial consultation will be held to examine options – You can arrange an initial consultation with one of our qualified licensed insolvency practitioners where you will be given the opportunity to discuss the situation in confidence allowing the insolvency practitioner to make a suitable recommendation. We will analyse your company's operations, assets, and outstanding debts, and assess whether pre-pack administration is the best course of action.  If it's not, we may recommend another solution like a Company Voluntary Arrangement (CVA), voluntary liquidation, or standard administration. In determining the most appropriate course of action, an insolvency practitioner must consider the position of outstanding creditors and ensure the chosen process maximises their returns as much as possible.
3.      Insolvency practitioner conducts asset valuations and creates an administration proposal & Statement of Affairs - If pre-pack administration is suitable and you choose to appoint one of our IPs to act as the administrator, they will begin the process by determining the value of your company's assets, and creating a Statement of Affairs (SOA) which will be contained in the official administrator's proposal. This document will also contain a proposal to the company's outstanding creditors detailing the expected outcome, along with projections of the administrator's anticipated costs. The existing company must be marketed for sale, and the administrator is obliged to listen to all genuine offers even those from competitors.
4.      Insolvency practitioner is officially appointed and the old company formally enters administration - After the court receives the administration statement the insolvency practitioner is officially appointed and a moratorium is put in place meaning that all legal actions are stayed, thus protecting the old company from the enforcement of floating legal charges during the administration process.  Once a purchase price for the old company's assets has been agreed they are sold and legally transferred to the newco at this stage.
5.      Creditors' meeting is held - After the sale of assets is complete the administrator holds a meeting with the old company's creditors to give a thorough explanation of why the pre-pack administration was undertaken. Although it is not necessary to seek consent from creditors prior to the sale of assets, during the post-sale creditors' meeting the administrator is legally obligated to disclose certain information, as mandated under SIP 16 Disclosure Requirements.
Liquidation of the old company is considered
While the newco is by this stage up and running, the old company still exists. A company cannot stay in administration indefinitely, nor can the administrator distribute any funds back to the creditors whilst the company is in administration meaning an exit route for the company needs to be planned. Depending on the situation this could entail voluntary liquidation, or an alternative insolvency process such as a CVA. Stripped of most of its assets yet still carrying high levels of debt, in most cases the administrator will recommend that the old company be liquidated.
This is often proposed during the creditors' meeting. If the creditors consent to this then the old company undergoes a Creditors' Voluntary Liquidation (CVL), during which the rest of its assets are liquidated to repay as many of the remaining debts as possible.
The controversy surrounding pre-pack administration
The pre-pack administration process has sparked controversy in recent years with critics saying it leaves creditors unpaid while letting directors simply walk away from the company's debts. However, when a company enters into a pre-packaged sale it tends to be the case that they are not in a position to repay the debts regardless, and that point liquidation and administration are the only options left.
In other words, the unsecured creditors would have inevitably gone unpaid regardless of whether the company underwent pre-pack administration. In fact, a pre-pack administration followed by the liquidation of the old company is often the most beneficial outcome for both creditors and the directors/employees of the insolvent business alike.
Need to speak to someone?
If your company is struggling with unmanageable debts, squeezed cash flow, or an uncertain future, you are far from alone. We speak to company directors just like you every single day, and we are here to give you the help and advice you need.
Call our team today on 0800 644 6080
Find out more
Pre-pack administration is a highly complex area and you are strongly advised to contact a licensed insolvency practitioner at the earliest available opportunity. Not only will this let you explore alternative solutions which may be more appropriate, but will also ensure the process is started before a creditor can petition for your company to be wound up.
Real Business Rescue's team of licensed insolvency practitioners can provide the expert help and advice you need on the range of formal insolvency processes which exist, allowing you to make the best decision for you, your company, and its creditors. Call today on 0800 644 6080 to arrange a free no-obligation consultation.
Contact the RBR Team Today
---
Free download
Free Insolvency Report
Claim Your Free Business Review
All UK sectors are experiencing specific challenges at present, particularly in light of the Covid-19 pandemic. Find out how your sector is performing here.
Simply search your Limited Company Name or Company Number
Please select your company from the list below:
We will also check if you're eligible for Director Redundancy
Next Steps
We provide free confidential advice with absolutely no obligation.
Our expert and non-judgemental team are ready to assist directors and stakeholders today.
Free Business Review
---
Claim your Free Business Review to understand what options are available to you.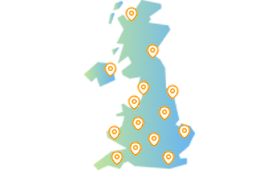 Office Locator
---
Find your nearest office - we have more than 100 across the UK. Remote Video Meetings are also available.
Contact Us Today
---
Free, confidential, and trusted advice for company directors across the UK.