Advice for Automotive Businesses
Rescue, Recovery, and Closure Options for Automotive Businesses
As a globally connected industry, the fallout from the Covid-19 pandemic hit every part of the automotive industry from those involved in the design, development, and manufacturing of vehicles, through to the dealerships who sell the finished product to the public. For those working in vehicle manufacturing plants and car forecourts, as well as the numerous companies who form part of the interconnected supply chain, recent years have presented challenges like never before.
Take Our Free 60 Second Test
Get an instant understanding of your:
Debt and Asset Position
Formal Insolvency Options
Next steps
Plus much more ...
Start The 60 Second Test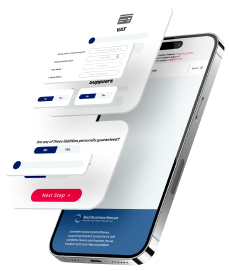 Understanding automotive company liquidation
If your automotive business is experiencing falling revenues and plummeting profits, you may be considering whether your company has a future. Whether you own a car dealership or a factory manufacturing vehicles or component parts, if you are experiencing significant financial distress, you may be considering placing your automotive company into liquidation
If your automotive company is already insolvent, liquidation would be achieved by placing the company into a direct-initiated insolvency process called a Creditors' Voluntary Liquidation – or CVL. You will need to appoint a licensed insolvency practitioner who will then be able to take care of the whole process on your company's behalf.
This will involve identifying any assets belonging to the company - which in the case of an automotive business may include vehicles, component parts, and machinery – before arranging for these to be valued and sold. Profits obtained through the sale of assets will then be split amongst the company's outstanding creditors according to a designated hierarchy as set out in the Insolvency Act 1986. Any company debt which remains outstanding after this point will be written off when the company is liquidated, unless this borrowing has been secured with a personal guarantee.
Liquidating your automotive business will mean the end of your company. While this is not something which was likely to be part of your plans, in some instances, liquidation can be the best option available when a company becomes insolvent.  Voluntarily placing your company into liquidation will allow for eligible staff to claim redundancy, as well as shielding the company's existing creditors from experiencing further losses which could well be the outcome if you continue to trade and continue to see revenue decline.
As the director of an insolvent company you have a number of legal responsibilities, one of which is to not partake in any behaviour which could worsen the position of your creditors. By seeking the advice of an insolvency practitioner at the first signs of trouble, you are not only helping to protect your creditor's interests, but you are also demonstrating a desire to adhere to your duties when you become aware your automotive business is insolvent.
UK's number one for director advice
We handle more corporate insolvency appointments than any other UK firm; demonstrating our commitment to helping directors and business owners in financial distress.
The team are available now -  0800 644 6080
60 Second Test Find Your Nearest Office
How we helped Anthony's automotive business
Anthony's car dealership business had grown over the years from its initial site in a midsized city, through to a chain of seven locations throughout the North East of England.
The start of the Covid-19 pandemic saw sales drop dramatically, and although Anthony did see sales slowly begin to recover, trade was still well below usual levels.
Despite the downturn in trade, Anthony remained confident that the company had a future, and therefore contacted Real Business Rescue in order to better understand his options for saving the business. After speaking to a licensed insolvency practitioner, it was decided that although the company was seeing revenue increase, its current liabilities were too high and needed to be cut.
All sites were operated from leased premises, the cost of which was a significant outlay for the company. A CVA was proposed to creditors, including the company's landlords, in an effort to reduce the company's unsustainable outgoings. Following negotiations with creditors and landlords, the CVA was eventually passed, resulting in the company's ongoing costs being reduced to a more manageable level.
As part of the process two of the company's less profitable sites were shut down in order to further reduce costs and allow time, money, and resources to be diverted to more fruitful areas of the business. Unfortunately, some members of staff did have to be made redundant, but a number of the longest-serving employees were able to be transferred to nearby locations.
Sell my automotive business
If you have come to the decision that you do not wish to continue operating your automotive company, this does not necessarily mean that the business has to close.
Even in a challenging and uncertain climate, there are always investors looking for their next acquisition opportunity. This does not mean that every automotive business is saleable, but if yours is deemed a desirable prospect, the opportunity for brokering a sale could allow you to walk away from the company while the business continues to trade on.
If demand across the automotive sector is slow to pick up, a consolidation of the industry could occur, meaning more mergers and acquisitions take place as existing companies look to strengthen their portfolio and geographical coverage without the risks associated with launching in a new area or entering a new market from a standing start.
Being able to sell your automotive business will often come down to how desirable it is seen to an outsider. This could be due to the assets it has, its location, customer base, reputation within the area, or any number of other factors.
If you are considering selling your automotive business, your first step needs to be to ascertain whether it is going to be saleable. This is best done by enlisting the help of a corporate finance expert who will be able to assess your business and view it within the current marketplace. If selling the business is deemed to be a possibility, the next step is for a valuation to be arranged, before the business can be marketed to potential purchasers.
At Real Business Rescue we have a specialist corporate finance team can help explore this option with you and your fellow shareholders. Once, appointed we will be with you throughout the entire process offering comprehensive support from the initial valuation, through the due diligence process, right through the transaction completing.
We will utilise our own database of investors contacts in order to speed up the process of finding a proceedable buyer, while also ensuring you negotiate the best price possible for the business.
If, for any reason, we do not believe that your business is going to attract a buyer, you can continue to explore options for rescuing or closing the company with your insolvency practitioner. 
Need to speak to someone?
If your company is struggling with unmanageable debts, squeezed cash flow, or an uncertain future, you are far from alone. We speak to company directors just like you every single day, and we are here to give you the help and advice you need.
Call our team today on 0800 644 6080
Rescue my automotive business
If your automotive business is experiencing a period of instability this does not necessarily need to mean the end for your business. It may just mean that the company needs to undergo a process of restructuring – whether operational, financial, or a combination of both – in order to get it back on track.
Having a solid, robust, yet flexible plan can help to immediately stabilise the company in the short-term, and give the business the very best chance of long-term success. As part of this, manufacturing capacity may have to be streamlined to preserve both funds and resources, as well as a consideration as to whether your organization needs to exit unprofitable markets to preserve cash reserves during this time.
Our team of business turnaround experts will explore every possible option of saving your business, whether this is the entire company, or those elements of it which are deemed viable. Whereas voluntarily placing a company into liquidation is done through a CVL, when it comes to rescuing a financially distressed business, there are a whole host of options for achieving this.
If your automotive company has found itself operating on increasingly reduced income and you are at risk of defaulting on covenants, or other financial arrangements, we can help with liaising with the bank on your company's behalf to find a way forward.
Entering into negotiations with your creditors may be the best way of immediately improving cash flow, while waiting for revenues to increase. This type of negotiation could be aimed at one creditor in particular – such as a bank, HMRC, or a supplier – or alternatively, you could propose a repayment plan which involves a number of creditors at the same time.
This is done by way of a legally-binding repayment plan known as a Company Voluntary Arrangement (CVA). CVAs are a formal insolvency process and therefore they can only be entered into with the supervision of a licensed insolvency practitioner. A typical CVA will run over 3-5 years and allow for a financially distressed company to pay back its outstanding debts at a rate which is financially sustainable. Depending on what the company can afford to repay, some debt may wiped out during the process.
Your appointed insolvency practitioner will draw up a proposal which takes into account your company's level of debt as well as its ability to repay, and will subsequently present this to creditors who must then vote on whether the proposal is acceptable. At least 75% (by value) of the company's creditors must give their agreement to the proposed CVA in order for it to be implemented. Once agreed the CVA becomes legally binding on all parties.
The thing to remember about a CVA is that it works on the principle of using future income to repay current liabilities. Due to this, only those companies which can demonstrate long-term future viability to their creditors are likely to be able to successfully negotiate a CVA.
An accelerated version of this process known as a Fast-Track CVA, aims to achieve the same result for both company and creditors alike, but with less intervention needed by the insolvency practitioner. This not only speeds up the process, but also considerably cuts down the professional fees incurred over the duration.
For those automotive businesses which are experiencing growing creditor pressure, legal threats, or simply those that require more time for a workable solution to be devised, placing the company into administration may be the most appropriate solution. A company cannot remain in administration indefinitely, although the process does allow for additional time and space to consider all available options.
If your automotive business is general performing adequately, but it is in need of an injection of capital to top up its working cash reserves or to allow operations to be kicked back into action, our in-house commercial finance team are here to help.
We can liaise with lenders on your behalf, ensuring your case for refinancing is presented in the most appealing light. Our team are also able to access external credit control support for your company if required.
Director redundancy for the automotive industry
If your automotive business is trading as a limited company, there is a good chance that you also classed an employee of the business as well as its director. This could be particularly important if your company becomes insolvent and you enter a formal liquidation process such as a CVL.
While your employees will be able to make a claim for redundancy upon the liquidation of the company, so will you. There are a number of criteria which you must meet in order to qualify for a redundancy payout, but if you have worked for your automotive company for a minimum of 16 hours per week for at least two years, as well as being paid a regular salary for this work through PAYE, it is highly likely that you will have a valid redundancy claim.
The amount you may be in line for will be calculated based on your length of service with the company, your age at the time of redundancy, and the salary you were paid through PAYE. You may also be entitled to other statutory entitlements such as unpaid wages, unpaid holiday, and notice pay, all of which could boost your final total considerably.
As part of the liquidation process, your appointed insolvency practitioner will be able to refer you to a fully regulated claims management firm who can help qualify your entitlement to claim.
Free 60 Second Test
For Ltd Company Directors
Get An Instant Understanding Of Your:
Debt and Asset Position
Director and Liability Review
Next Steps
Plus much more ...
Real Business Rescue Recommended
Next Steps
We provide free confidential advice with absolutely no obligation.
Our expert and non-judgemental team are ready to assist directors and stakeholders today.
60 Second Test
---
Understand your company's position and learn more about the options available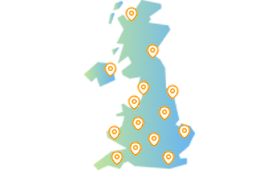 Office Locator
---
Find your nearest office - we have more than 100 across the UK. Remote Video Meetings are also available.
Contact Us Today
---
Free, confidential, and trusted advice for company directors across the UK.