Rescue, Recovery, and Closure Options for the Energy Sector
Energy suppliers are undergoing a period of immense upheaval and market uncertainty, making planning for the future an almost impossible task. Escalating wholesale gas prices have sent the market into a tailspin, with many smaller providers who failed to hedge their prices going to the wall as a direct result.
The UK Oil and Gas Industry Association, OGUK, reports a staggering increase of 250 per cent in the price of gas since January 2021, and a rise of 70 per cent since August. This has created an unsustainable trading environment for many smaller UK energy companies, as well as putting additional pressure on the so-called 'Big Six'.
A changing energy market
The reasons behind this surge in gas prices are numerous and include, amongst other factors:
Higher demand from businesses and households
Adverse conditions in the United States affecting exports to Europe
A higher-than-normal demand for Liquefied Natural Gas (LNG) in Asia resulting in lower exports to the West
Reduced gas supplies from Russia
While the thinning out of the competition coupled with more customers looking for a safe and stable energy provider may seem like good news for those still operating in the industry, the reality is that there are huge challenges to be faced both financially and operationally.
Reduced competition, increased costs
Rules surrounding the Supplier of Last Resort (SOLR) have come at a cost for those energy providers forced to take on large numbers of customers of now defunct providers; sometimes providing energy at rates lower than the wholesale price of gas at the time. These additional costs have so far been passed onto customers through an increase in daily standing charges, but with both business and residential consumers feeling the squeeze, providers are understandably worried about just how much can be absorbed by customers before defaults become typical and cash flow becomes affected.
Providers are juggling competing demands from consumers, shareholders, regulators, and even the government to ensure adequate supplies of gas and electricity are available at fair prices, while also taking into account growing environmental responsibilities and still showing a profit to investors. The continuous maintenance and improvement of infrastructure, investing in green and renewable initiatives, while also ensuring uninterrupted supply to businesses and homes across the country, is an onerous task which is getting increasingly difficult to achieve as the marketplace continues to shift.
With challenge comes opportunity
However, with adversity also comes opportunity, and Real Business Rescue are dedicated to helping you achieve long-term success, no matter what the future looks like. This can be achieved through a range of methods including comprehensive risk management and contingency planning to ensure the business can be robust against future potential threats; securing outside funding to help drive innovation, protect supplies, and boost working capital; through to formal restructuring solutions to improve the financial and operational efficiency of the company by simplifying a complex corporate structure, reducing overheads, and identifying non-performing areas of the company.
Our energy and utilities experts have the knowledge and the experience needed to steer your company through these trying times, and ensure it is in the best position possible for whatever the future has in store.
Free download
Free Insolvency Report
Claim Your Free Business Review
All UK sectors are experiencing specific challenges at present, particularly in light of the Covid-19 pandemic. Find out how your sector is performing here.
Simply search your Limited Company Name or Company Number
Please select your company from the list below:
We will also check if you're eligible for Director Redundancy
Next Steps
We provide free confidential advice with absolutely no obligation.
Our expert and non-judgemental team are ready to assist directors and stakeholders today.
Free Business Review
---
Claim your Free Business Review to understand what options are available to you.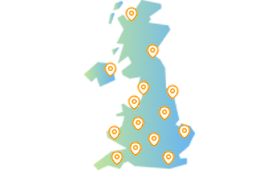 Office Locator
---
Find your nearest office - we have more than 100 across the UK. Remote Video Meetings are also available.
Contact Us Today
---
Free, confidential, and trusted advice for company directors across the UK.