Advice for Haulage and Transportation Businesses
Company debt advice for haulage companies
How can you protect your business from rising costs due to Covid-19, Brexit, and key industry challenges? Understand formal insolvency procedures to help save or close your haulage and transport business, such as a Company Voluntary Arrangement (CVA), Company Administration or Creditors' Voluntary Liquidation (CVL).
Rescue, Recovery, and Closure Options for Haulage and Transport Companies
The UK logistics industry contributes over £75bn to the UK economy, employs 2 million people, and is experiencing unprecedented growth; however, company liabilities continue to rise, such as vehicle lease and hire purchase bills, in addition to repair, maintenance and fuel costs.
The ongoing shortage of HGV drivers has led to an increase in staffing costs. The sector is seeing a sharp rise in staff salaries as employees become emboldened by the demand for their services, and subsequently seek pay rises or a move to a different firm that is offering more. We have already heard from small-to-medium sized haulage companies who are struggling to afford staff costs - causing stress and disruption to their business.
Take Our Free 60 Second Test
Get an instant understanding of your:
Debt and Asset Position
Formal Insolvency Options
Next steps
Plus much more ...
Start The 60 Second Test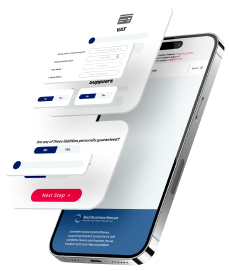 Understanding haulage company liquidation and insolvency
If your business is now in an insolvent position, you may be considering closing your haulage business and exploring company liquidation options.
A Creditors' Voluntary Liquidation (CVL) is a formal insolvency procedure which involves the haulage company director voluntarily bringing the business to a close. Administered by a licensed insolvency practitioner, this route is appropriate for haulage businesses with no prospects of recovery. A CVL consists of raising funds to repay creditor debts by realising assets, with the remaining debt typically written off, resulting in the closure of the business.
If your haulage company is cash poor, but asset rich, company administration may be suitable for your insolvent or contingently insolvent business. Due to the high-value nature of the typical assets of a haulage business such as trucks and lorries, putting your company into administration may be an option if you are looking to save your company. A licensed insolvency practitioner can help determine the appropriate solution for your business to facilitate an orderly exit or a restructuring exercise to bolster business operations and access alternative finance.
UK's number one for director advice
We handle more corporate insolvency appointments than any other UK firm; demonstrating our commitment to helping directors and business owners in financial distress.
The team are available now -  0800 644 6080
60 Second Test Find Your Nearest Office
How we helped Tom's Haulage business
Tom and his wife held 50% shares each in their transport business which they founded in the 1990's. Their long-running haulage company provided a comprehensive range of courier solutions, such as same-day and next-day parcel delivery services to clients across the country, from fast fashion, homeware to independent, electrical appliance brands. The business operated successfully for over 30 years and the client base was spread across a range of sectors, rather than being overly reliant on a handful of high-value clients.
In the run-up to the coronavirus pandemic, the business began to fall short of cash, having an invoice finance facility tied to a personal guarantee (PG) agreement, £21k for a business loan which also consisted of PGs, £6.5k to a fuel card company and £7k to mechanics. In addition to this, the business leased one articulated lorry and owned three curtain side lorries. The business operated from freehold premises and employed four full-time drivers.
Tom took advantage of the Coronavirus Job Retention Scheme and furloughed his workforce; a short-term solution to give the business breathing space until he determined the next step. Having then contacted Real Business Rescue, Tom and his wife discussed their desire to rescue the business as it still had asset value and live tenders. Tom explored refinance opportunities to provide realistic guarantees to creditors and breathing space to complete existing and upcoming high-value contracts.
Sell my Haulage business
If you are considering selling your road haulage, freight, transport or logistics business, either distressed or in good health, listing your business for sale is a possible alternative to company liquidation. If your business has a strong performance history, healthy profits and stable borrowing behaviour, it is likely to attract competitive industry buyers. The coronavirus pandemic has pushed viable and thriving businesses to their knees. If your business is deteriorating and experiencing financial difficulties, an interested investor may have the necessary resources to take over the reins of your haulage company.
Rescue my Haulage business
If your haulage company is experiencing financial difficulty due to rising costs and poor cash flow, there may still be a possibility that your business can be rescued. Depending on the source of your company's problems, you may require a cash injection to bridge the income gap it is facing. We have an in-house team of commercial finance experts with access to a competitive range of lending products, such as invoice finance, asset finance, commercial property loans and industry-specific finance.
An alternative restructuring strategy for haulage companies consists of a Company Voluntary Arrangement (CVA) or Fast-Track CVA. A Company Voluntary arrangement is a formal insolvency procedure which allows you to restructure your liabilities with creditors. By negotiating your payments into affordable instalments, this can provide much-needed flexibility and breathing space for your haulage company. Although a CVA is an appealing option, not every haulage company will qualify for one and can be only entered into on the recommendation of a licensed insolvency practitioner.
A Fast-Track CVA is a similar concept which accelerates the procedure in as little as six weeks to supercharge the recovery of your business. If your haulage company is unable to fulfil existing liabilities, however, it has a genuine chance of survival following restructuring, a CVA can provide the flexibility needed during these unprecedented times. A Fast-Track CVA can put your business back on track and provide the necessary relief during this period of economic instability.
If your business is on the receiving end of extreme creditor pressure and winding up petition threats, putting your haulage business into company administration can protect the business from legal action which could result in the compulsory winding up of your business. A licensed insolvency practitioner, acting as the company administrator, will take over the responsibility of the business's affairs. The company's administrator will protect the position of creditors from worsening and realise company assets to repay creditors.
If your business has exhausted the possibility of a rescue, making an orderly exit through a Creditors' Voluntary Liquidation can allow for outstanding affairs with creditors to be settled, before your company is wound down and removed from the register held at Companies House. If your business cannot be successfully saved, this route may be the best solution for all parties involved. This procedure consists of making a formal decision to wind up your haulage business and following notice to shareholders and creditors, the liquidation will commence.
Our licensed insolvency practitioners will conduct a review to determine if it is possible to rescue your haulage company through a restructuring strategy or if company liquidation is the best step forward. We can also provide access to emergency funding or private equity finance through several, trusted market leaders.
Need to speak to someone?
If your company is struggling with unmanageable debts, squeezed cash flow, or an uncertain future, you are far from alone. We speak to company directors just like you every single day, and we are here to give you the help and advice you need.
Call our team today on 0800 644 6080
Director redundancy for Haulage Company Directors
If your Haulage company enters company liquidation, you may be entitled to director redundancy if your business has been trading over two years. In addition to redundancy pay for haulage company directors for which the average claim is £9,000, you may be able to claim statutory payments, such as notice pay, holiday pay and unpaid wages. It is common for exiting company directors to miss out on their claim for redundancy pay simply because they are unaware of their right to claim.
A claim for redundancy pay for directors can be made before your haulage company is liquidated or within 12 months of your company entering liquidation. Many company directors undergoing the liquidation process are unaware of their entitlement to redundancy pay and therefore lose out on thousands of pounds. To successfully claim director redundancy, you must be working 16 hours on a weekly basis for your haulage company, have an employment contract spanning a minimum of two years and receive payments through PAYE.
As part of the liquidation process, your licensed insolvency practitioner will refer you to a regulated and independent, claims management firm specialising in director redundancy. They will assess your entitlement and calculate your director redundancy payment.
How Real Business Rescue can help your haulage company
We offer a free consultation to haulage business owners across the country to access urgent business restructuring and recovery advice. As the market changes, it is crucial to adapt your services to retain a steady income. The earlier you contact Real Business Rescue the more options will be available to you.
Free 60 Second Test
For Ltd Company Directors
Get An Instant Understanding Of Your:
Debt and Asset Position
Director and Liability Review
Next Steps
Plus much more ...
Real Business Rescue Recommended
Next Steps
We provide free confidential advice with absolutely no obligation.
Our expert and non-judgemental team are ready to assist directors and stakeholders today.
60 Second Test
---
Understand your company's position and learn more about the options available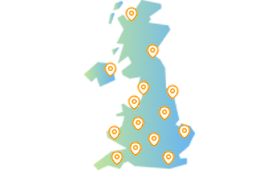 Office Locator
---
Find your nearest office - we have more than 100 across the UK. Remote Video Meetings are also available.
Contact Us Today
---
Free, confidential, and trusted advice for company directors across the UK.