Advice for Hoteliers and Accommodation Businesses
Rescue, Recovery, and Closure Options for Hotels
An unwelcome combination of Brexit and the global Covid-19 pandemic has left the future of the travel and accommodation business in a state of uncertainty. Soaring running costs and dampened demand for overnight stays threatens to have long-term repercussions on an industry which found itself badly hit by the various national lockdowns and local restrictions during the pandemic. 
Take Our Free 60 Second Test
Get an instant understanding of your:
Debt and Asset Position
Formal Insolvency Options
Next steps
Plus much more ...
Start The 60 Second Test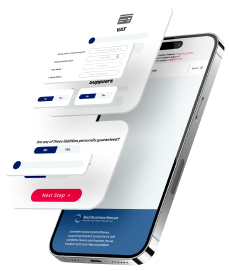 Understanding Hotel Liquidation
If your hotel is experiencing financial distress, or you are worried what the future holds, it is vital you take expert advice as a matter of urgency and ensure you understand of all of your options.
Depending on the financial position of your hotel and the prospects for this improving, you may be considering placing your hotel into liquidation. Liquidation is the final straw for insolvent companies, however, if you believe your hotel has reached the end of the road, this could be the best option for your business, your staff, and also your creditors.   
The liquidation of an insolvent hotel is done through a formal insolvency procedure known as a Creditors' Voluntary Liquidation – or CVL. This process can only be entered into under the guidance of a licensed insolvency practitioner whose role it will be to identify and realise company assets, deal with creditors on your behalf, and to wind down your hotel in an orderly manner.
Liquidating your hotel is unlikely to be a prospect you are relishing, however, this process will allow for eligible staff to claim redundancy, protect your existing creditors from incurring further losses, as well as ensuring you as director are adhering to your legal responsibilities at this time.
An insolvency practitioner will be able to talk you through the entire liquidation process and determine whether liquidation is right for your hotel. If it is, we will take control of the whole process once appointed; if, however, there is a chance to save your hotel from closure, we will explore a range of rescue and recovery options to get your hotel back on its feet.
UK's number one for director advice
We handle more corporate insolvency appointments than any other UK firm; demonstrating our commitment to helping directors and business owners in financial distress.
The team are available now -  0800 644 6080
60 Second Test Find Your Nearest Office
How we helped Tom's hotel
As a new business, Tom's aparthotel was popular, but yet to turn much of a profit.  Based near a train station in a busy city, the hotel catered mainly for business travellers from across the country, although it also did steady weekend trade from those visiting to enjoy the retail and leisure activities offered by the city.
When the COVID-19 pandemic hit, the hotel was forced to temporarily close with all staff were put on furlough. With the hotel carrying debt accrued as part of the start-up costs of the business, and with no money coming in, cash flow was tight, and threatened the future of the hotel. Although restrictions on hotel stays was lifted, with no cash flow, reopening the hotel was going to prove challenging.
The owners contacted Real Business Rescue for guidance as to what they could do to save the business. The first step was to determine whether the hotel was viable. When the insolvency practitioner was confident that it was, the company applied for a government-backed bounce back loan to provide the funds needed to reopen the hotel, purchase supplies, and bring back staff.
The appointed insolvency practitioner then explored a range of long-term options, and it was eventually decided that the hotel was indeed viable but needed support from creditors to ease financial pressures in the short term.
A CVA was proposed and following further negotiations, this was agreed by creditors – including HMRC - and became legally-binding on all parties. The hotel is able to continue trading with the security that their outgoings for existing borrowing is set for the next five years. Creditors are benefiting by receiving these regular monthly repayments rather than risk receiving nothing at all should the hotel have ceased trading altogether.
Sell my hotel
Even if you have decided that you no longer wish to run your hotel, there may be a chance of selling it if to an unconnected or connected party. If your hotel has a good chance of future success, regardless of its current issues, an investor may be interested in acquiring the hotel from you. it may be desirable as an acquisition opportunity for an investor. Not only could this option allow you to walk away with some financial gain, selling the hotel as a going concern could also be of great benefit to your employees who will typically be transferred over to the new owners.
While selling your hotel may be a good idea in theory, it is important to remember that not all hotels will be saleable on the open market. If you are considering selling your hotel, your first step should be consulting a commercial finance expert who will be able to determine whether this is a possibility. At Real Business Rescue we have a specialist corporate finance team can help explore this option with you and your fellow shareholders. Providing the hotel is deemed to be a desirable acquisition opportunity, we will be with you throughout the entire process offering comprehensive support during the transaction.
We will arrange for your hotel to be valued, before marketing the hotel through a variety of channels, including contacting our own database of investors to find a suitable buyer. We know exactly who to show your business too and the very best way of presenting it to them. Not only can this help you secure a proceedable buyer quicker, it can also help you negotiate the best deal possible.
If, however, it is determined that the hotel is not going to be easily saleable on the open market, but the business does have a chance of future success, our licensed insolvency practitioners can discuss a range of rescue and recovery options with you in order to turn around the hotel's fortunes.
Need to speak to someone?
If your company is struggling with unmanageable debts, squeezed cash flow, or an uncertain future, you are far from alone. We speak to company directors just like you every single day, and we are here to give you the help and advice you need.
Call our team today on 0800 644 6080
Rescue my hotel
Even if your hotel is currently going through financial difficulties, this does not necessarily mean closing it down and placing the hotel into liquidation is the only answer to your problems. Particularly if your hotel has only begun displaying cash flow worries since the pandemic hit, there are a range of business rescue and recovery options which may be able to help.
Unlike voluntary liquidation for an insolvent company which is achieved through a CVL, rescuing a financially viable yet struggling business, comes in many forms. Real Business Rescue's team of licensed insolvency practitioners can quickly determine whether rescuing your hotel is possible, and if so, they will explore the options for doing this.
If your hotel's financial problems stem from the lack of income earned during the months of enforced closure, yet trade has now returned to acceptable levels, beginning a process of negotiation with your creditors could help to reduce your monthly outgoings while your cash reserves are replenished.
This can be done through informal negotiations, or by way of a legally-binding repayment plan known as a Company Voluntary Arrangement (CVA). CVAs typically last between 3-5 years and are entered into by an indebted company and its creditors, overseen by a licensed insolvency practitioner who will act as nominee and supervisor for the duration. CVAs allow for a financially distressed company to pay back its outstanding debts over a mutually agreed period and at a mutually agreed monthly rate. Some debt is typically wiped out during the process.
A CVA works on the basis of a company using future earnings to pay existing debts, and before it can be implemented at least 75% (by value) of the company's creditors must agree to the proposal. This means that only those companies which can demonstrate long-term future viability are likely to have a CVA being voted in by creditors. Smaller hotels may be able to utilise an accelerated version of this process known as a Fast-Track CVA which achieves the same result in a shorter length of time.
Other hotels will need to be placed into administration while a route forward is plotted by the appointed insolvency practitioner. This allows more time for a long-term plan to be formulated, free from threats of legal action and winding-up petitions by creditors.
In some cases, hotels will require no more than an injection of cash to boost cash flow and allow operations to resume. Our dedicated in-house commercial finance team can search the market to identify the most appropriate form of funding for your hotel, at the very best rate possible.
Director redundancy for hoteliers
If you run your hotel as a limited company, it is highly likely that you are not just seen as its director, but also an employee of the business as well. In order to qualify as an employee there are a number of criteria which must be met, but broadly speaking, if you have worked for your hotel for a minimum of two years for at 16 hours per week, have been taking a regular salary through the PAYE system, and hold a contract of employment, you are likely to qualify.
As with your members of staff, director redundancy can be claimed should your hotel enter a formal insolvent liquidation process such as a CVL. The amount of redundancy you may be entitled to will be calculated based on your length of service, your age, and the salary you were paid during this time. There is also a good chance you could also receive money to cover additional statutory entitlements such as unpaid wages, holiday not taken, as well as notice pay.
As part of the liquidation process, your appointed insolvency practitioner will be able to refer you to a fully regulated claims management firm who can help qualify your entitlement to claim.
Free 60 Second Test
For Ltd Company Directors
Get An Instant Understanding Of Your:
Debt and Asset Position
Director and Liability Review
Next Steps
Plus much more ...
Real Business Rescue Recommended
Next Steps
We provide free confidential advice with absolutely no obligation.
Our expert and non-judgemental team are ready to assist directors and stakeholders today.
60 Second Test
---
Understand your company's position and learn more about the options available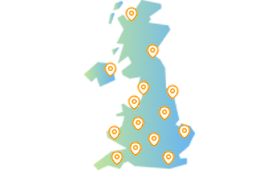 Office Locator
---
Find your nearest office - we have more than 100 across the UK. Remote Video Meetings are also available.
Contact Us Today
---
Free, confidential, and trusted advice for company directors across the UK.