Advice for Nurseries and Childcare Businesses
Rescue, Recovery, and Closure Options for Nurseries and Childcare Businesses
While providing a vital service to parents up and down the country, nurseries and other early years establishments, are continuing to experience acute financial pressures which have the potential to push some to breaking point.
Although the increase in free childcare hours for children aged three and four has provided a welcome boost for working parents, this has not proved as financial advantageous to those responsible for those providing this childcare.
As those nurseries who offer the boost to free hours struggle under the weight of inadequate government funding to provide this, those who choose not to offer the free hours are finding themselves unable to entice parents in the first place.
In addition to this, early years providers are also faced with the same challenges that are affecting all service industries who rely on traditionally low-paid workers. Increases to the national living wage, the recent hike in employer National Insurance Contributions, as well as the need to offer a contribution-based workplace pension to eligible employees, is seeing operating costs rise while income remains static.
Take Our Free 60 Second Test
Get an instant understanding of your:
Debt and Asset Position
Formal Insolvency Options
Next steps
Plus much more ...
Start The 60 Second Test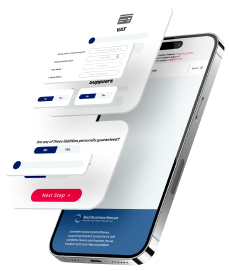 Understanding nursery liquidation
If you run a nursery, playschool, or provide early years care, it is likely you have found the past couple of years financially challenging, unless you already had healthy cash reserves. If your nursery or childcare business is struggling financially, you may be considering whether placing the company into liquidation is the best option. Voluntary liquidation of a company is achieved through a process known as a Creditors' Voluntary Liquidation – or CVL. CVLs are initiated by the directors or shareholders of an insolvent company, and allow for the business to be wound down and brought to an end in an orderly manner under the supervision of a licensed professional.
A company can only be placed into a CVL by a licensed insolvency practitioner. They will first need to determine whether liquidation is appropriate for your nursery, or whether there are any alternative options. While liquidation is a major step for any business to take, when it is a nursery, childminding, or early years provider which is being liquidated, the process must be handled with extreme caution to ensure minimal disruption throughout the process.
Liquidating a nursery does not just impact the directors of the company itself, but also the lives of parents and children who rely on the business to provide this vital care. By taking the advice of a licensed insolvency practitioner you will be able to understand exactly what liquidation means for you, your staff, and the children under your care.
UK's number one for director advice
We handle more corporate insolvency appointments than any other UK firm; demonstrating our commitment to helping directors and business owners in financial distress.
The team are available now -  0800 644 6080
60 Second Test Find Your Nearest Office
How we helped Andrea's nursery
Andrea's nursery generated income through both government-funded places, as well as those which were privately-funded. Prior to the COVID pandemic and subsequent lockdown, the nursery was running at capacity, and making a healthy profit.
Once the country was put into lockdown in spring 2002, Andrea's nursery saw occupancy levels plummet, with just five children of keyworkers attending on a regular basis. Andrea was able to furlough a number of her employees and continue to cover 80% of their wages by using the furlough scheme as well as the existing government-funded hours.
The nursery reopened to all children from June, yet not all children, causing the nursery's cash flow to be severely impacted as overheads were still running at high levels. Andrea contacted Real Business Rescue to better understand her options.
It was determined that the nursery was viable, even with reduced demand, although it was also evident that more children were steadily returning to the nursery as more and more parents were returning to the workplace. While the nursery was able to meet its day-to-day running costs with the reduced income it was generating, keeping up with the monthly repayments on existing borrowings was proving to be more of a struggle.
A CVA was proposed to the nursery's creditors in order to reduce the monthly financial burden for the next five years while demand returns to pre-COVID levels. The nursery continued to operate as usual throughout the CVA's proposal and implementation meaning there was no disruption to the level of care provided to children during this time.
Sell my nursery
Even if you no longer want to continue operating your nursery, there is a chance that someone else may want to buy the business from you. If your nursery is still operating at a profit and has managed to keep occupancy levels high, this will be an easier task; however, even if your nursery is currently experiencing a period of financially distress, selling the business may still be a possibility.
Whether your nursery is saleable will depend on a whole host of factors including location, its trading premises, previous financial performance, as well as its overall reputation for providing quality care.
Selling your nursery has many benefits. It could allow you to leave the company and receive some money for doing this, while also minimising the disruption to staff, parents, and children. A sale can be arranged which will facilitate a smooth transition between yourself and the new owners meaning the service provided to children in your care would be seamless.
While selling a business may seem like the best outcome, for many nurseries this could be a tough process particularly during a worldwide health and economic crisis. Having the right people on your side could increase the likelihood of a successful sale considerably. Real Business Rescue has an in-house corporate finance team who can help you navigate the whole process, from ascertaining whether your nursery is saleable, through to valuing and marketing the business for sale.
We will use our extensive network of investor contacts to gauge the market and expertly determine whether your nursery is a desirable acquisition opportunity in the current climate. If it is, we know exactly how to market your nursery and who to present it to in order to secure a sale.
If we do not believe your business is going to be saleable, our licensed insolvency practitioners will still be here to talk you through your options for either closing or rescuing the nursery.
Need to speak to someone?
If your company is struggling with unmanageable debts, squeezed cash flow, or an uncertain future, you are far from alone. We speak to company directors just like you every single day, and we are here to give you the help and advice you need.
Call our team today on 0800 644 6080
Rescue my nursery
Even if your nursery is currently struggling to make ends meet, this does not necessarily mean it is beyond rescue. Depending on the financial and operational performance of your nursery, as well as its likely future viability, there are a range of business rescue, recovery, and turnaround options which can be explored.
If your nursery has a track history of good financial performance, the chances of effecting a successful turnaround are greater than if the business has always struggled. When it comes to putting a rescue plan in place, it is vital to understand the root cause of the problems and also how these are manifesting themselves in your day-to-day operations.
If your nursery is experiencing acute cash flow worries and has subsequently fallen behind in meeting its outgoings whether to creditors, HMRC, or your landlord, beginning a conversation with those you have fallen into arrears with is often the best place to start. This type of negotiation can be done on either a formal or an informal level depending on the level of debt owed as well as your ability to repay. This could help lessen your monthly outgoings for an agreed period of time, allowing your cash flow back to recover.
If your nursery owes its chief debt to HMRC, one solution may be to enter into a Time to Pay (TTP) arrangement to spread your tax arrears over a longer period of time. Your ability to negotiate such an agreement will largely depend on your ability to clear your arrears within a reasonable length of time – typically no more than 12 months – as well as being able to demonstrate a good track record of adhering to your HMRC obligations in the past. 
While a TTP can provide the time and space needed to help your nursery build back up its cash reserves, if you have a number of creditors who you are struggling to repay, this type of arrangement may not go far enough.
If there are multiple debts to consider, a Company Voluntary Arrangement (CVA) may be a more appropriate solution. A CVA is a formal payment plan entered into by an indebted company and its creditors which can include suppliers, HMRC, as well as landlords. A CVA will typically run for between 3-5 years, during which time the company will make regular repayments to cover outstanding debts, however, this will be at a lower and more sustainable rate than current payments. Depending on what your nursery can afford to repay, some debt may also be written off as part of the process.
A CVA can only be entered into under the guidance and supervision of a licensed insolvency practitioner. They will be in charge of drawing up a proposal and presenting this to creditors of your behalf. At least 75% (by value) of creditors must agree to the CVA before it can be implemented, however, once this is achieved the CVA becomes legally-binding on all parties.  
If your creditors are becoming increasingly hostile, however, and are threatening legal action, you may need to place your nursery into administration in order to protect the company from being forcibly wound up by creditors.  Once your nursery is in administration, it is granted legal protection through what is known as a moratorium. This prevents creditors from beginning, or continuing, with any litigation proceedings, giving the appointed insolvency practitioner time to formulate a workable plan going forwards.
Administration is not a position a company can stay in indefinitely; at some stage it will have to exit administration, however, its exit can be managed in a number of ways. A nursery may exit administration and immediately enter an alternative rescue procedure such as a CVA, it may be sold to a connected or unconnected third party, or it may be the case that sufficient restructuring was able to be done while in administration allowing the business to continue trading in its current form. For some companies, however, there may be no way of rescue and therefore no alternative but to exit administration and to enter liquidation.
Director redundancy for childcare providers
If run your nursery, early years, or childcare business as a limited company, you may be entitled to make a claim for redundancy if your nursery becomes insolvent and enters liquidation. This is because many directors are also classed as employees of their business too.
As long you have worked for your nursery for at least two years, for at least 16 hours per week, and paid yourself a regular salary through PAYE, it is highly likely you will have a valid claim. The amount you will be entitled to will depend on your age, your salary, and also your length of service with the nursery.
As well as redundancy, you may also be able to claim for additional statutory entitlements such as unpaid holidays, arrears of wages, and notice pay. While these additional elements will be subject to tax at your usual rate, they can still increase your total payout by a significant amount.
As part of the liquidation process, your appointed insolvency practitioner will be able to refer you to a fully regulated claims management firm who can help qualify your entitlement to claim.
Free 60 Second Test
For Ltd Company Directors
Get An Instant Understanding Of Your:
Debt and Asset Position
Director and Liability Review
Next Steps
Plus much more ...
Real Business Rescue Recommended
Next Steps
We provide free confidential advice with absolutely no obligation.
Our expert and non-judgemental team are ready to assist directors and stakeholders today.
60 Second Test
---
Understand your company's position and learn more about the options available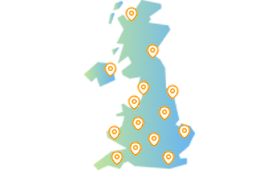 Office Locator
---
Find your nearest office - we have more than 100 across the UK. Remote Video Meetings are also available.
Contact Us Today
---
Free, confidential, and trusted advice for company directors across the UK.