Advice for Owners of Bars and Nightclubs
Rescue, Recovery, and Closure Options for Bars and Nightclubs
The nighttime industry is valued at £66bn and employs in excess of 1.3 million individuals across the country. Increases to the National Living Wage, chronic staff shortages, and ever-changing consumer preferences have seen company liabilities increase and pressure continuing to mount on this economically important sector. 
If your business is experiencing financial distress, creditor pressure and can no longer afford to keep the doors open, you may need to consider an insolvency procedure. A licensed insolvency practitioner can ascertain the best route to facilitate an orderly exit and settle outstanding affairs with creditors. If your business no longer has the income or cash flow to continue trading, company liquidation may be a suitable route.
Take Our Free 60 Second Test
Get an instant understanding of your:
Debt and Asset Position
Formal Insolvency Options
Next steps
Plus much more ...
Start The 60 Second Test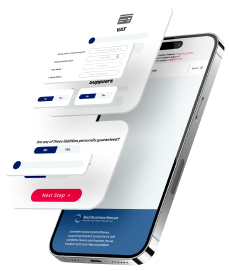 A Creditors' Voluntary Liquidation (CVL) is a formal insolvency procedure initiated by the company shareholder/director to bring the business to a close. A licensed insolvency practitioner will be responsible for the sale of company assets, including property, equipment, machinery and stock. Once asset value has been realised, the generated funds will be distributed to creditors in priority order.
An alternative to company liquidation is transferring ownership of your bar or nightclub to an actively interested buyer. You may be able to sell part or the whole of your business if it holds value, however, the suitability of this route will be determined by many factors. A member of the Real Business Rescue team can help assess the options available for your bar and club.
Putting a bar or nightclub into company administration may be an option if your business is insolvent and facing increasing pressure from creditors.
A licensed insolvency practitioner can help you take the right step, however, it is vital to seek early assistance as this will increase your chances of recovery and the number of options available to you. An insolvency practitioner will guide you through the liquidation process to close your bar and nightclub and explain how this will impact the future for employees and creditors. If there is a possibility of recovery, your appointed insolvency practitioner will explore a potential restructuring of the company.
How we helped Steve's Bar & Nightclub business
Founded in 2011, Steve and his son operated a popular nightclub and bar located in a busy city centre district, predominantly attracting university students. They invested in a major rebrand two years ago and expanded their capacity across three rooms.
The business was experiencing record footfall until the Covid-19 pandemic hit, leading to the closure of universities across the country which curtailed trade from March to the end of the academic year. The furlough scheme granted enough financial support over the Summer period to keep staff in jobs, however, Steve was forced to make redundancies as the tapered scheme no longer provided enough support to keep overheads low during the difficult trading period.
Steve was able to repurpose the nightclub as a bar which allowed him to reopen in time for Freshers Week in September, traditionally one of the business's most lucrative periods. Although the bar was operating with limited capacity, the size of the establishment meant a significant number of customers could still be accommodated, allowing the business to generate sufficient takings to cover its reopening costs.
Encouraged by the promising start, Steve contacted the experts at Real Business Rescue to put a plan in place to help steady the company as trade recovered.
A CVA was proposed to creditors, who were sufficiently convinced as to the future viability of the company, allowing for a mutually agreeable payment plan to be accepted. The CVA will run for five years, providing both the company and its creditors with a valuable level of security.
Sell my Bar & Nightclub business
If your bar and nightclub business is experiencing cash flow problems following a drop in consumer demand and no longer has the sufficient funds to maintain liabilities, pay suppliers and fulfil financial commitments, you may be interested in making a cost-efficient exit from your bar and nightclub business. As an alternative to company liquidation which seeks to settle outstanding liabilities with creditors, resulting in company closure, selling your bar and nightclub business is a route which could reap returns. Selling your distressed pub and nightclub business to a better-placed buyer can reduce the burden of facilitating recovery for your ailing business by passing on the baton.
To determine if a business sale is a suitable route for you in comparison to company rescue or company closure, a business valuation of your bar and nightclub business will be able to establish the financial value as well as its saleability. By accessing the correct guidance throughout this process, you can maximise sale value and source a suitable buyer for your struggling business.
A bar and nightclub business illustrating strong historic financial performance and a reputable supplier list can attract prospective buyers, taking into consideration existing financial difficulties experienced as a result of the coronavirus pandemic. Actively searching buyers with strong investment backing can help rejuvenate your business and generate returns. If your bar or nightclub is in significant financial distress and lacks asset value and a strong cash balance, you may be able to sell aspects of your business to realise returns, such as stock, property, or trading name.
If you decide to put your bar and nightclub business up for sale, we can help source a buyer through our extensive marketing procedure, investor network and business connections. You will be guided at each stage of the sale process, from the business valuation of your bar and nightclub, due diligence, through to sale negotiations and completion.
UK's number one for director advice
We handle more corporate insolvency appointments than any other UK firm; demonstrating our commitment to helping directors and business owners in financial distress.
The team are available now -  0800 644 6080
60 Second Test Find Your Nearest Office
Rescue my Bar & Nightclub business
If your bar and nightclub business is experiencing financial distress, creditor pressure and can no longer sustain existing liabilities, a licensed insolvency practitioner can advise you on the best route to rescue your business. There are multiple recovery solutions, such as company administration, company restructuring or alternative finance which can help get your business back on track.
If your business is struggling to maintain financial commitments due to poor cash flow, a Company Voluntary Arrangement (CVA) may be a suitable route to assist in your recovery. A CVA or Fast-Track CVA is a formal insolvency procedure which involves agreeing with creditors to restructure liabilities into affordable instalments. By lightening the load of your existing financial commitments, your bar and nightclub business stands the best chance of returning to a profitable position.
As an alternative to a CVA, Company Administration is a formal insolvency process which can help induce recovery and manage outstanding affairs with creditors. This formal insolvency process protects your business from legal action against creditors, giving you the much-required breathing space to plan without the impending threat of a winding up petition. Company Administration transfers control to the appointed licensed insolvency practitioner who will act as the administrator, and work towards rescuing the company as a going concern, or else achieving a better result for creditors than would be possible if the company was wound up without first going into administration..
Commercial Finance can provide a cash injection for your business, helping you replenish stock, attract customers and maintain supplier relationships. By removing cash flow limitations, you can invest in your business, repay outstanding creditors and continue trading successfully. There are multiple forms of commercial finance products which can help achieve your specific end goal.
Director redundancy for Bar & Nightclub owners
If you are the director of your pub or nightclub business and your company enters liquidation, you may be entitled to director redundancy if you have employee status. You can claim director redundancy if your business has been trading for two years or more and you now wish to take the liquidation or administration route as your business is insolvent. In addition to director redundancy, for which the average claim is £9,000, you may be able to claim statutory entitlements such as holiday pay, notice pay and unpaid wages.
It is a common misconception that directors are not entitled to redundancy pay. However, as with any other employee of your bar and nightclub business, you may be able to claim redundancy. Director redundancy is supported by the Redundancy Payments Service (RPS) and payment is made from the National Insurance Fund.
A claim for redundancy for directors, can be submitted pre-liquidation or post-liquidation, however, this must be within 12 months of your business entering the liquidation process. To qualify for director redundancy, you must be working 16 hours per week or more for your bar and nightclub business, be under an employment contract for a minimum of two years and have regularly taken a salary through PAYE.
During the liquidation process, your licensed insolvency practitioner will be able to direct you to a fully regulated, independent claims management firm specialising in director redundancy who will assess your entitlement.
Free 60 Second Test
For Ltd Company Directors
Get An Instant Understanding Of Your:
Debt and Asset Position
Director and Liability Review
Next Steps
Plus much more ...
Real Business Rescue Recommended
Next Steps
We provide free confidential advice with absolutely no obligation.
Our expert and non-judgemental team are ready to assist directors and stakeholders today.
60 Second Test
---
Understand your company's position and learn more about the options available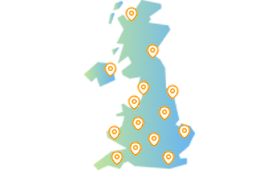 Office Locator
---
Find your nearest office - we have more than 100 across the UK. Remote Video Meetings are also available.
Contact Us Today
---
Free, confidential, and trusted advice for company directors across the UK.