Advice for owners of Festival Businesses
Rescue, Recovery and Closure Options for Festival Companies
The UK currently hosts around 1,000 festivals every year, from live music, cooking to arts, and contributes over £1.76 billion to the UK economy through music festivals. The live music industry employs 85,000 individuals, such as promoters, organisers and ticketing agents, and attracts spending from domestic and overseas music tourists. Music festivals can range in popularity and capacity, from Glastonbury, Creamfields and Parklife, to Kendal Calling, Camp Bestival and Truck festival. Micro and budget festivals also contribute to local economies as they drive income to small businesses through music tourism.
According to the Association of Independent Festivals, organisers spend on average £451,500 in festival planning, ranging from £5,000 to £4 million for live music events with a capacity between 5,000 and 70,000 respectively. Committing to a sizeable upfront cost for live music events requires a significant amount of working capital in order to get the festival off the ground in the first place. 
Take Our Free 60 Second Test
Get an instant understanding of your:
Debt and Asset Position
Formal Insolvency Options
Next steps
Plus much more ...
Start The 60 Second Test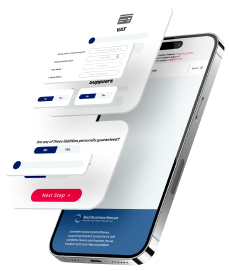 Understanding liquidation for festival companies
If you are a festival organiser grappling with cash flow problems, this unreliable income stream could lead to the downfall of your business. If your live music or entertainment business is in financial distress, speak to a licensed insolvency procedure to explore how to rescue your festival business.
If your business has no real prospect of recovery as it is out of cash and cannot settle creditor debts, company liquidation may be a suitable route. Company liquidation is a formal insolvency procedure used to settle creditor affairs and close the business. This step must be taken with care as the decision to close your business will impact shareholders, suppliers, creditors, festivalgoers, and the business community situated around your festival sites, such as hotels and restaurants.
There are different types of company liquidation procedures, such as a Creditors' Voluntary Liquidation (CVL) which may be a suitable route for your festival and events business. This route can only be pursued under the guidance of a licensed insolvency practitioner.
A CVL is a voluntary company liquidation procedure that aims to maximise funds for creditors. Company assets will be independently valued, from fixed assets, such as trailers, staging and production equipment to intangible assets, such as investments and intellectual property. Once company assets are sold and the proceeds distributed to the hierarchy of creditors, as set out by the Insolvency Act 1986, the business will be closed and removed from the Companies House Register.
The liquidation procedure will need to be handled with care by an experienced licensed insolvency practitioner as high-profile cases could rapidly attract negative publicity because of disgruntled creditors. As the director of your festival company, it is your legal responsibility to act in the best interests of creditors and access insolvency support when witnessing the first signs of financial struggle.
UK's number one for director advice
We handle more corporate insolvency appointments than any other UK firm; demonstrating our commitment to helping directors and business owners in financial distress.
The team are available now -  0800 644 6080
60 Second Test Find Your Nearest Office
How we helped Robert's music festival
Founded over a decade ago, Robert's four-day music festival took place every year in the South West of England, quickly growing from a capacity of 10,000 to 50,000. The medium-sized festival also launched an off-shoot festival catered to families.
The business was pressured by a creditor to seek insolvency support after running into financial difficulties. The Real Business Rescue team were tasked with settling creditor affairs in the first instance.
The festival company owed thousands of pounds to artists that headlined at the last event and eventually collapsed into administration. The company also owed refunds to customers for last-minute cancellations, adding to their list of creditors. A mainstream ticketing agency and a local security supplier were also amongst the list of creditors.
The team behind Real Business Rescue launched a bid to attract offers to facilitate the sale of the business. The festival company was sold to the highest bidder for over £1 billion, including the brand and company assets.
Sell my festival business
If you wish to depart from your festival business, taking the business sale route can help source a buyer with a suitable skillset and hands-on industry knowledge to continue the business forward. Selling your festival company can help release cash from your investment and pave an exit route without interruption to existing bookings and company operations.
This route is a possible alternative to company liquidation as you can attract a host of buyers interested in reviving your financially distressed business. To sell a festival company and establish a suitable price point, you will need to arrange a business valuation. We offer a free business valuation to company directors looking to sell their festival and events businesses and require no upfront payment.
A company valuation will assess company assets, liabilities, and the financial performance of the business. This information will help determine the market worth of your company and attract prospective buyers with the relevant funds to invest in the acquisition opportunity. By calculating how much your festival company and any associated brands are worth, you can begin marketing your business for sale and secure an interested buyer.
At Real Business Rescue, we work closely with nationally renowned business brokers and business sale agents with demonstrable experience in selling event companies. As a leading provider of business transfer services, they will guide you throughout each stage of the process, from company valuation, due diligence to sale completion.
Need to speak to someone?
If your company is struggling with unmanageable debts, squeezed cash flow, or an uncertain future, you are far from alone. We speak to company directors just like you every single day, and we are here to give you the help and advice you need.
Call our team today on 0800 644 6080
Rescue my festival company
Our licensed insolvency practitioners will be able to assess if your festival company can be rescued through a suitable restructuring strategy, such as a Company Voluntary Arrangement (CVA) or Company Administration.
If your festival company requires a rapid cash injection to enable growth, company finance may be available through competitive lenders working closely with the Real Business Rescue team. We can source a deal that reflects value for money and boosts company cash flow, putting you on track to host a much-awaited comeback festival as we exit from the pandemic.
If you are in arrears, a Company Voluntary Arrangement or Fast Track CVA can help enter negotiations with creditors to propose an affordable payment plan. A Fast Track CVA can offer an efficient business rescue tool during Covid-19, by helping your festival business regain health under time-sensitive conditions.
By facilitating recovery and returning your business to a strong financial position, you can invest in your festival line-up, launch marketing campaigns, and reassure suppliers of your business health. Taking this step can preserve the reputation of your festival and give confidence to both performers and attendees to invest in your festival.
If your festival business is cash poor, however, the company is rich in assets, entering company administration can help realise asset value to generate funds for creditor repayments. If you are under serious pressure from creditors to make repayments, you may stimulate company recovery by taking this route. This can prevent your financial position from worsening and settle affairs with creditors.
Director redundancy for owners of festival companies
It is a common misconception that company directors are not entitled to redundancy pay. If your festival business enters company liquidation, such as a CVL or company administration, you may be able to claim for director redundancy and other statutory payments. Company directors are classed as employees of their limited company and may therefore have a legitimate claim for director redundancy.
To qualify for director redundancy for which the average claim is £9,000, you must meet strict requirements. You must have worked for your music festival company for at least 16 hours per week for a minimum of two years. A contract of employment should exist, and you must be paid for your work through PAYE.
Your claim for directory redundancy will depend on the length of your service, age and salary. You may also be owed statutory holiday pay, notice pay and unpaid wages. Director redundancy pay and other statutory payments are paid from the National Insurance Fund by the Redundancy Payments Service (RPS).
A licensed insolvency practitioner will introduce you to a regulated claims management firm during the company liquidation process to help assess and prepare your claim for director redundancy.
We offer a free consultation to all festival companies and event organisers looking to explore business recovery and company liquidation options. If you want to rescue, close or sell your festival business, our licensed insolvency practitioners will help secure a future for your company and achieve the best return for creditors.
Free 60 Second Test
For Ltd Company Directors
Get An Instant Understanding Of Your:
Debt and Asset Position
Director and Liability Review
Next Steps
Plus much more ...
Real Business Rescue Recommended
Next Steps
We provide free confidential advice with absolutely no obligation.
Our expert and non-judgemental team are ready to assist directors and stakeholders today.
60 Second Test
---
Understand your company's position and learn more about the options available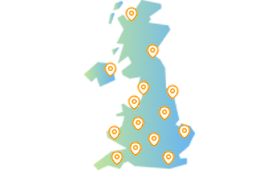 Office Locator
---
Find your nearest office - we have more than 100 across the UK. Remote Video Meetings are also available.
Contact Us Today
---
Free, confidential, and trusted advice for company directors across the UK.