Advice for owners of Pubs and Bars
Company debt advice for pubs
How can you protect your business from rising costs due to Covid-19, Brexit, and sector challenges? Understand formal insolvency procedures to help save or close your hospitality business, such as a Company Voluntary Arrangement (CVA), Company Administration or Creditors' Voluntary Liquidation (CVL).
Rescue, Recovery, and Closure Options for Pubs
With the cost of living rising, discretionary spending is becoming a more carefully considered process for consumers than ever before. With less money left over after paying necessary bills, those companies which offer non-essential products and services are fighting over an ever-reducing customer spending power. While many will still generate sufficient sales to allow trade to continue, other situations will require professional intervention.
If you are exploring your options for restructuring the company, or even if you're considering closing your pub for good, it is vital you understand all of your options before you commit to one particular course of action.
If you own a pub, you may be concerned as to what the future holds for your business and what your options are at this time. There are a number of possible rescue and recovery strategies which can be explored depending on the current financial position of your business and its likely future prospects. If you believe your pub is beyond the point of rescue, however, you may need to consider closing the company and placing it into liquidation.
Take Our Free 60 Second Test
Get an instant understanding of your:
Debt and Asset Position
Formal Insolvency Options
Next steps
Plus much more ...
Start The 60 Second Test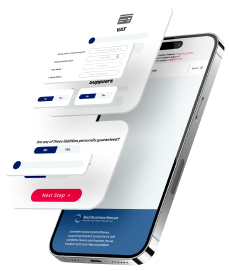 Understanding Liquidation for Pubs and Bars
This is achieved through a formal insolvency procedure known as a Creditors' Voluntary Liquidation – or CVL. As part of the liquidation of your pub, all assets will be sold with the proceeds distributed to outstanding creditors according to a designated order of priority. This process will be managed by a licensed insolvency practitioner who you will appoint to oversee and coordinate the liquidation.
Putting a pub into liquidation is the final straw for insolvent establishments, yet in many cases this is the best option for all concerned once financial distress has reached unmanageable levels. Liquidating your pub allows for the business to be wound down in an orderly manner, shields creditors from further losses, and ensures you are fulfilling your legal responsibilities as the director of an insolvent company.
If you are considering closing your pub through liquidation, taking advice from a licensed insolvency practitioner at the earliest available opportunity should be a priority. An insolvency practitioner will be able to talk you through your options and understand whether liquidation is the most suitable route to take.
They will also be able to explore options for turning around your business's fortunes through a process of either restructuring or refinancing.
UK's number one for director advice
We handle more corporate insolvency appointments than any other UK firm; demonstrating our commitment to helping directors and business owners in financial distress.
The team are available now -  0800 644 6080
60 Second Test Find Your Nearest Office
How we helped John's pub
In order to complete an ambitious renovation project to modernize the pub's interior and exterior spaces, as well as overhauling their menu at considerable expense, John found his business carrying a high amount of debt. Despite this, the pub had a reputation for good food, a loyal customer base, as well as significant tourist trade during the peak season, and he was beginning to see returns from the investment. The national lockdown as a result of the COVID-19 pandemic, however, put the brakes on his burgeoning business.
While the government's furlough scheme helped to delay the pub's immediate problems, the long-term future was bleak. With the company already highly indebted prior to the pandemic, the result of several months without any income whatsoever, and the uncertainty as to when trade was likely to return to normal, was too much for the company to bear.
The owners contacted Real Business Rescue for guidance as to what they could do to save the business. The company was facing growing pressure not only from their landlord, but the brewery as well. Added to that, the pub had an outstanding VAT bill, and they were in danger of defaulting on their existing borrowings. After careful consideration of the available options, a CVA was proposed and presented to creditors which was eventually agreed. The company is now paying a more manageable amount each month towards clearing its arrears, allowing the pub to continue trading, as well as providing an element long-term security to creditors.
Sell my pub business
If you have made the decision to walk away from running your pub, yet you believe it has a good chance of future success, it may be desirable as an acquisition opportunity for an investor. Selling your pub could allow you to access the value within it, while also allowing the business to continue operating under new owners.
Not all pubs will be saleable, however, if you can demonstrate that it is a profitable business with a loyal customer base, there may be a buyer out there willing to take over.
If you are considering selling your pub, our dedicated corporate finance team can help explore this option with you and your fellow shareholders, and, if selling your pub is deemed to be possible, we will be on-hand every step of the way.
The first port of call would be to arrange for a valuation of your pub, before marketing the business through the appropriate channels, and identifying a proceedable buyer. With our extensive network of investor contacts, we know exactly how to position your pub and the best people to present the opportunity to. Using an professional business selling agent can not only increase your chances of securing a successful sale, but can also help you negotiate a more favorable deal.
Need to speak to someone?
If your company is struggling with unmanageable debts, squeezed cash flow, or an uncertain future, you are far from alone. We speak to company directors just like you every single day, and we are here to give you the help and advice you need.
Call our team today on 0800 644 6080
Rescue my pub business
If you know your pub is currently struggling, yet you believe the situation can be turned around, there are a variety of business rescue and recovery options which may be allow you to do this. This may involve negotiating with creditors to reduce your monthly overheads and ease immediate pressure, accessing emergency funding to boost cash flow, or placing your pub into a formal insolvency process such as administration while a route forward is planned.
In order for a turnaround strategy to be deployed, your pub must be viable – that means it must have a good chance of future profitability and longevity. For example, a Company Voluntary Arrangement (CVA) is a legally-binding payment plan entered into by an indebted company and its creditors. It allows the company to reduce its monthly debt repayments while giving creditors a better chance of recovering at least a portion of the amount owed.
In order for the CVA to be implemented, at least 75% of creditors (by value) must give their consent to the arrangement and proposed repayment amount. As a CVA typically lasts between 3-5 years, creditors are only likely to agree to the process if they are confident the company in question will be able to keep up with the proposed repayments for the duration of the arrangement. If they have any doubt as to the company being in a position to continue trading, it is likely creditors will reject the proposal and push for an alternative process such as liquidation.
Our licensed insolvency practitioners can quickly ascertain whether it will be possible to rescue your pub business through a restructuring strategy such as a Fast Track CVA or an administration process. If it is, we will help you understand which procedure is the most appropriate for your individual circumstances and talk you through what this would mean for both your pub and your creditors.
If the business is operationally sound, and you simply need a capital injection to plug a financial gap caused by lockdown restrictions, sourcing third-party funding could be a solution. Our expert commercial finance team are able to source emergency funding and private equity finance through a number of competitive and trusted providers and we will scour the market to ensure you can access the most appropriate form of funding at the best price possible.
Director redundancy for pub landlords and owners
As the owner of your pub, it is likely you are also classed as an employee as well as a director. If you have worked for your pub for at least two years, work for the business for a minimum of 16 hours per week, and are paid a regular salary through PAYE, it is highly likely you will qualify for redundancy if your pub enters a formal insolvent liquidation process such as a CVL.
Redundancy for directors works in the same way as it does for employees. The amount you may be entitled to depends on a range of factors including your length of service, your age at the time your pub enters liquidation, and the hours you work. You may also be entitled to claim additional statutory entitlements such as arrears of wages, unpaid holiday, and notice pay. At a time when your personal as well as business finances are likely to be stretched, a redundancy pay out could be a way to ease the financial strain you are currently under.
As part of the liquidation process, your appointed insolvency practitioner will be able to refer you to a fully regulated claims management firm who can help you claim the money you are entitled to.
Free 60 Second Test
For Ltd Company Directors
Get An Instant Understanding Of Your:
Debt and Asset Position
Director and Liability Review
Next Steps
Plus much more ...
Real Business Rescue Recommended
Next Steps
We provide free confidential advice with absolutely no obligation.
Our expert and non-judgemental team are ready to assist directors and stakeholders today.
60 Second Test
---
Understand your company's position and learn more about the options available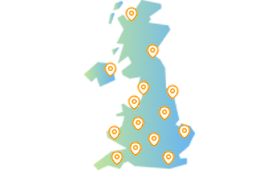 Office Locator
---
Find your nearest office - we have more than 100 across the UK. Remote Video Meetings are also available.
Contact Us Today
---
Free, confidential, and trusted advice for company directors across the UK.