Help and Advice for Recruitment Companies
Company debt advice for recruitment agencies
How can you protect your recruitment business from rising costs due to Covid-19, Brexit, and sector challenges? Understand formal insolvency procedures to help save or close your recruitment firm, such as a Company Voluntary Arrangement (CVA), Company Administration or Creditors' Voluntary Liquidation (CVL).
Rescue, Recovery, and Closure Options for Recruitment Companies
As the cost of running a business continues to rise in an ever-uncertain economic climate, this overwhelming sense of uncertainty on behalf of companies is leading to many shelving possible plans of expanding their workforce. In such an uncertain landscape, planning for the future is an almost impossible task, with many companies instead favouring the option of securing their business and protecting its existing workforce until the economy returns to a better position. 
Employees may also be affected by the uncertainty, preferring to remain with the stable employment position they already enjoy, rather than taking a risk with the economy is such a state of flux.
This prevailing uncertainty is having knock on effects for other industries - such as recruitment - which rely on the fluid movement of employees from one role to another. A lack of economic confidence makes a recruiters job much more difficult as they struggle to entice workers away from their current positions.
Take Our Free 60 Second Test
Get an instant understanding of your:
Debt and Asset Position
Formal Insolvency Options
Next steps
Plus much more ...
Start The 60 Second Test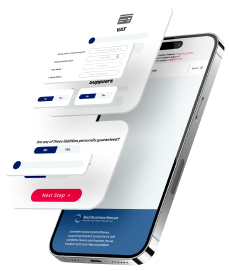 Understanding Liquidation for Recruitment Companies
If you run a recruitment firm and are concerned about falling demand, are unsure how long you can continue trading, you may be considering placing your company into liquidation. If your recruitment company is insolvent – or you believe it is on its way to becoming insolvent – you can initiate the liquidation process through a formal insolvency process called a Creditors' Voluntary Liquidation (CVL).
Liquidation of your recruitment company is a serious step to take and it is only usually considered when the company is struggling with unmanageable debts and the chance of its fortunes turning around are slim. A CVL can only be conducted by a licensed insolvency practitioner who will act as the company's liquidator throughout the process.
Taking advice from an insolvency practitioner should be a priority if your recruitment agency is experiencing financial distress. An insolvency practitioner will be able to talk you through your options – including liquidation – and will be able to advise you on which solution is the most appropriate for your circumstances.
When a company is insolvent, it is not just the director's interests which need to be considered. Those of outstanding creditors need to take priority in this situation, which means the company should not do anything which could worsen the position of creditors further, such as taking on additional debt or lessening the company's assets. This is where the input of a licensed insolvency practitioner is invaluable; they will be able to determine what is in the best interests of your company's creditors and therefore ensure you are adhering to your legal responsibilities as the director of an insolvent company.
If it is decided that liquidation is the best step for your recruitment company to take, your insolvency practitioner will handle the entire process of your company's behalf. This includes identifying and locating company assets, liaising with your outstanding creditors, and ensuring your recruitment company is officially wound down and its name removed from the register held at Companies House.
UK's number one for director advice
We handle more corporate insolvency appointments than any other UK firm; demonstrating our commitment to helping directors and business owners in financial distress.
The team are available now -  0800 644 6080
60 Second Test Find Your Nearest Office
How we helped Sally's recruitment company
Sally had been running her recruitment company in a small but bustling city for over 10 years. During that time, she had built the business up from a standing start to having over 15 full- and part-time employees.
The company initially specialised in recruiting roles within professional services, however, the scope of the firm had expanded to cover a host of vacancies including hospitality, retail, and general administrative positions.
The company experienced a downturn almost immediately following the announcement that the country was going into lockdown during spring 2020. Existing clients withdrew or paused their recruitment activities, while new clients were also thin on the ground. Shortly after, 13 employees were furloughed, with the recruitment agency continuing to operate with skeleton staff to ensure any queries were dealt with accordingly.
Although the company continued to trade throughout the whole of the lockdown period, very little money was generated, yet outgoings for rent, utilities, and the staff members which were retained, continued to be paid.
Wanting to save the company she had worked so hard to build, Sally contacted Real Business Rescue for advice on what to do next. After discussions with a licensed insolvency practitioner it was determined that, due to the company's reputation and the variety of sectors it recruited for, the business was a viable entity and plans were put in place to help.
A formal insolvency process known as a CVA was drawn up and presented to creditors. This allowed for the recruitment company's contractual monthly repayments to be reduced to a lower and more manageable amount while the business's revenue increased. This has alleviated the immediate pressures being faced, allowing Sally to focus on rebuilding the company knowing her overheads are serviceable even with reduced income.
Sell my recruitment company
Depending on the desirability of your business, there may be a possibility of selling your recruitment company on the open market. This may even be possible if your company is insolvent or is currently losing money. Your chances of successfully selling your recruitment agency will be based on a range of factors including your financial success prior to your current challenges, your reputation, your industry specialism, as well as you client book.  
Even in a challenging climate, there are always investors looking to acquire businesses to add to their portfolios. At Real Business Rescue, we have an in-house team of corporate finance experts who deal with these investors every day. We can quickly ascertain whether your recruitment company is saleable, and if so, we know the right people to talk to.  
Selling your recruitment company comes with a host of benefits to both yourself, your clients, and your employees. A smooth transaction can allow the business to continue operating with limited disruption to the service you provide, as well as ensuring your employees are transferred over to the new company as soon as the transaction completes. Not only that, but you are also able to walk away with the money from the sale as a reward for your hard work over the years.
Despite this, it must be said that not all recruitment companies will be able to be sold. For some, their financial problems may be too much for an investor to take on, whereas others will simply not be seen as viable as a long-term prospect.
Even if your recruitment company cannot be sold, it does not mean that all hope is lost and closure is the only option. In many cases, a company experiencing financial or operational difficulties, can be rescued by using one of a number of restructuring and business turnaround methods.
Need to speak to someone?
If your company is struggling with unmanageable debts, squeezed cash flow, or an uncertain future, you are far from alone. We speak to company directors just like you every single day, and we are here to give you the help and advice you need.
Call our team today on 0800 644 6080
Rescue my recruitment agency
Just because your recruitment company is going through a bad patch, this does not always mean that closure through liquidation is necessary. At Real Business Rescue, our number one focus is always on saving businesses where this is deemed possible.
In order to maximise the chances of effecting a successful turnaround, we treat every business as the individual entity that it is, taking the time to understand the specific problems it is facing and the challenges encountered to lead up to this point. Taking this bespoke approach allows us to give tailored advice which is aimed at the pain points of your recruitment company, not simply the industry in general.
If your recruitment company has a track history of successful performance, and you have found your operations and income are slowly heading in the right direction once again, taking out a form of commercial borrowing could help you to bridge the cash flow gap caused by months of poor trade.
We have a team of commercial finance experts who can assist you in securing the most competitive and appropriate form of borrowing to solve your current struggles. With access to a huge range of lenders from traditional high street banks, through to more niche alternative lenders, we can source the very best product for you at the very best price. When seeking funding, it is important to ensure the borrowing works for your business both now, but also in the future; this is where the input of a commercial finance specialist is vital.
If, like many companies at the moment, your recruitment firm has fallen behind in its obligation to creditors – including HMRC – you may be better off trying to negotiate with them directly rather than borrowing more to repay them.
HMRC arrears may be able to be settled by entering into a Time to Pay (TTP) arrangement, giving you the opportunity to spread the money you owe over a longer period of time. We can assist you with these negotiations, giving you the best chance possible of having your proposal agreed to. When negotiating a TTP, you need to strike a careful balance between offering enough to HMRC to show you can clear your balance in a reasonable time, and also not offering too much to give HMRC doubts as to whether you will be able to stick to the agreement long-term. With our expertise, we can help position your proposal just right.
If your debts are spread between a number of creditors, however, a Company Voluntary Arrangement (CVA), may be more suitable. This also involves entering into formal negotiations with creditors in order to reduce your current monthly repayments, however, this must be done through a licensed insolvency practitioner.
A CVA lasts anywhere between 3-5 years, and your appointed insolvency practitioner will be involved in the arrangement for its duration. They will act as supervisor, and will essentially be the 'middle man' between you and your creditors who are included in the CVA. You will make your monthly payment to the insolvency practitioner, who will then distribute this amongst your creditors as agreed.
As long as you stick to the repayments, making them in full and on time, and refrain from accruing more debt during this time, you will be in a much better position financially when you emerge from the CVA. Not only will you have benefitted from lower monthly payments, but depending on the amount you can afford to repay, some debt may also be written off as part of the agreement.
An accelerated version of the CVA process, known as a Fast-Track CVA,  is aimed at smaller companies and seeks to minimize both the time and cost of a traditional CVA. Developed as a response to sudden financial problems experienced by previously profitable businesses prior to the pandemic, a Fast-Track CVA could provide the ideal level of intervention a company needs to quickly reverse its fortunes.  
Company administration is another insolvency process which may be suited to companies which either have a chance of being rescued, or would benefit from this process prior to being liquidated. When a company is placed into administration, a moratorium is placed around the business which acts as a legal barrier, preventing both current and threatened legal action.
This allows a decision as to the future of the company to be made free from the possibility of a creditor petitioning for the winding up of the company forcing it into compulsory liquidation before other options have been thoroughly explored.
Director redundancy for recruiters
Running your own recruitment company often involves you taking on the role of an employee as well as a director. Due to this, if your recruitment company becomes insolvent and has to enter a formal liquidation process, you may be entitled to a redundancy claim.
Redundancy for directors works in the same way as redundancy for your employees, meaning you must meet a number of conditions in order to have a legitimate right to claim. You must have worked for your recruitment firm for a minimum of two years, undertaking at least 16 hours of work per week. You must also be on the company's payroll and taking a regular salary through PAYE. The amount you may be able to claim will be worked out based on your salary, hours worked, and length of service.
As part of the liquidation process, your appointed insolvency practitioner will be able to refer you to a fully regulated claims management firm who can help you discuss your director redundancy claim further.
Free 60 Second Test
For Ltd Company Directors
Get An Instant Understanding Of Your:
Debt and Asset Position
Director and Liability Review
Next Steps
Plus much more ...
Real Business Rescue Recommended
Next Steps
We provide free confidential advice with absolutely no obligation.
Our expert and non-judgemental team are ready to assist directors and stakeholders today.
60 Second Test
---
Understand your company's position and learn more about the options available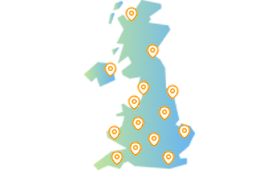 Office Locator
---
Find your nearest office - we have more than 100 across the UK. Remote Video Meetings are also available.
Contact Us Today
---
Free, confidential, and trusted advice for company directors across the UK.