Help and Advice for Retail Businesses
Rescue, Recovery, and Closure Options for Retail Businesses
Retail, particularly high street retail, is a sector which has long been experiencing financial and operational concerns. The past few years have seen many established high street names being liquidated or else entering formal insolvency proceedings such as administration and Company Voluntary Arrangements (CVAs) when the pressure has got too much.
While there has long been a growing gulf between high street stores and their online rivals, the past few years has widened this gap further, with more and more consumers turning towards the internet to make their purchases remotely. This has piled the pressure on retailers, with the cost of operating a bricks and mortar store steadily increasing while trade is declining. 
60 Second Test Find Your Nearest Office
Understanding Retail Liquidation
If your retail establishment has suffered a downturn, you may be wondering whether your business has a future. If your retail shop has become insolvent, or is in danger of falling into the red, it may be that placing the company into liquidation is the most appropriate next step. However, liquidation is not something to be entered into lightly. It is a major step to take and is irreversible in the majority of cases without huge expense to reinstate the company.
An insolvent company can be liquidated either due to legal action from disgruntled creditors, or at the director's own request. A court-ordered liquidation is known as Compulsory Liquidation, whereas a director-initiated liquidation is done through a process known as a Creditors' Voluntary Liquidation – or CVL. While it may seem counter-intuitive for a director to place their own company in liquidation, in many cases it is the most appropriate course of action.
Once a company becomes insolvent, its directors have a legal obligation to place the interests of the company's outstanding creditors above those of the company and its shareholders/directors. This means creditors' positions should not be worsened or their losses made any greater. In some cases, this will mean an insolvent retail business will need to close its doors immediately in order to preserve the value of the business and the stock. In other cases, however, the store may be allowed to continue trading if it is deemed this would benefit its creditors.
This is an extremely complex area, and the penalties for not adhering to your responsibilities can be severe. If your retail business is insolvent, you should make it a priority to seek advice from a licensed insolvency practitioner. An insolvency practitioner will be able to take an independent view of your retail company, its financial position, and likely future prospects, and determine whether liquidation is suitable.
While liquidation may not be something you are keen to consider, for those retailers who have reached the end of the road and are seeing their debts spiral out of control, it can be the most sensible option. Liquidating your company through a CVL will ensure all creditors are treated fairly, your staff will be able to claim redundancy, and any outstanding borrowing will be written off unless you have previously provided a personal guarantee.
How we helped Mick's retail business
Real Business Rescue were recently approached to help Mick, the owner of a small chain of six retail stores located across North East England. The shops specialised in selling computer games and accessories, and were known for their varied selection, knowledgeable and enthusiastic staff, as well as the ability to source rare games from across the world.
Mick had recently invested in establishing an online platform, which allowed customers to purchase their games online, an enterprise which was operated out of the largest store in the chain. This proved to be a valuable and well-timed move as the country went into lockdown during spring 2020, forcing all six stores to be closed to the public.
The majority of staff were furloughed, with Mick and one other employee remaining to tend to the online arm of the business. While sales from the website brought in some much-needed income during a very difficult time, the reality was that it was not enough to prop up the business in the long-term.
The company fell behind in its lease agreements on five of the six stores, and invoices from trade creditors were also piling up. In an effort to save the business he had worked so hard to grow, Mick contacted Real Business Rescue to review his options.
It was decided that although the business was experiencing financial problems, it was viable in the long-term, albeit on a smaller level. Out of the six stores, it was decided that the two least profitable branches would have to be closed down for good. While this inevitably meant that redundancies had to be made, Mick was able to save the jobs of two employees by transferring them over to the nearby larger store to assist with the growing online arm of the business. A CVA proposal was then proposed to creditors, including the company's landlords, in order to restructure its borrowings. We were able to renegotiate the leases on all four remaining stores, making a significant monthly saving, as well as securing more favourable repayment terms with existing trade creditors. The company continues to trade and revenue is gradually growing in the right direction.
Need to speak to someone?
If your company is struggling with unmanageable debts, squeezed cash flow, or an uncertain future, you are far from alone. We speak to company directors just like you every single day, and we are here to give you the help and advice you need.
Call our team today on 0800 644 6080
Sell my retail business
Even though you may have reached the end of the road with your retail business, and are ready to move onto a new venture, it does not mean that liquidating the company is the only answer. In some cases selling your retail business may be an option which is worth considering.
The ability to sell your retail business will hinge on a number of variables including past performance, your brand value, your location, and the viability of the business as a trading entity. Unfortunately for many retails, selling your business will be a tough ask, particularly if it is insolvent or facing declining sales. However, some retail businesses will be desirable on the open market and a seller may be able to be found.  
It is no secret that selling a business – whether a retail company or not – can be a difficult, time-consuming, and stressful process. From finding the right buyer, negotiating a mutually agreeable price, to ensuring you have done your due diligence before signing on the dotted line, there is a lot to consider at every stage.
For those who have never sold a retail business before, employing the services of a corporate finance expert may be the best move. Enlisting the help of a professional will not only reduce the amount of 'hands on' contact required from you, but it also help you realise the best price possible for your retail business, and help you find a proceedable buyer much quicker.
At Real Business Rescue, we have a specialist corporate finance team who can work alongside you to help you sell your retail business as quickly and as painlessly as possible. We will be on hand every step of the way from initial valuation, through to marketing your retail business for sale, approaching our network of investor contacts, and negotiating the best deal for you allowing you to walk away with more money.
If, after analysing your retail business, we are not convinced that it would be saleable on the open market, we will tell you this, explain our reasoning, and let you continue working with your licensed insolvency practitioner to explore alternative options which do not include selling the business.  
Take Our Free 60 Second Test
Get an instant understanding of your:
Debt and Asset Position
Formal Insolvency Options
Next steps
Plus much more ...
Start The 60 Second Test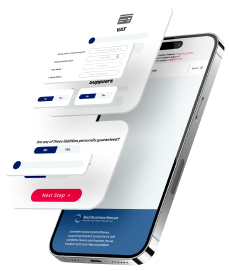 Rescue my retail business
For many retail businesses in trouble, particularly those which have only begun experiencing financial difficulties in the wake of the continuing coronavirus crisis, there are ways of saving the company and getting the business back on track. 
All companies are different and face their own unique challenges and therefore each company should be treated as the individual entity it is when a rescue plan is being formulated. This is especially important when dealing with retail businesses who often have complicated structures, online and offline arms, as well as multiple stores, branches, or franchises.
If your retail business has experienced a dip in profits, it may be possible to rescue the business – or at least part of the business – through a process of operational and financial restructuring. For those retailers who operate from a number of stores, an exploration of business simplification could help to highlight the ways in which the company could be streamlined to improve efficiency. Unprofitable areas which could be wound down will be identified, allowing both funds and resources to be diverted to more profitable areas of the business. This can immediately free up cash flow, improve profitability, and prevent the rest of the company being dragged down by non-performing arms.
For retail businesses who have fallen into arrears with creditors, a Company Voluntary Arrangement (CVA), may be considered. This involves entering into formal negotiations with creditors – including landlords and HMRC – with the aim of reducing monthly repayments to a more affordable and sustainable amount. This provides an opportunity for a financially distressed company to enter into discussions to renegotiate lengthy and costly lease agreements with landlords, as well as potentially having a portion of their debt written off by trade creditors.
In order for a CVA to be implemented, however, at least 75% (by value) of the company's creditors must agree to the proposals. As a CVA relies on a company continuing to trade for at least the length of the agreement, which is typically 3-5 years, it is vital that creditors are convinced of the long-term viability of the retail business. CVAs therefore are only suitable for those retailers whose precariously financial position can be turned around.
Your insolvency practitioner will assess your company's eligibility for a CVA before a proposal is drawn up and presented to creditors; if the insolvency practitioner does not believe a CVA will be accepted, they will explore other options which may be able to save your business.
This may include placing your retail business into administration particularly if the company is being threatened with litigation action from creditors. A company in administration is granted a moratorium which protects it from legal action, including from creditors threatening to issue a winding up petition which may result in the company being placed into compulsory liquidation.
Director redundancy for retailers
Although you may be the director of your retail business, there is also a high probability that you are also classed as an employee of the company as well. You will no doubt be aware that if your company becomes insolvent and enters liquidation, eligible employees will be able to claim statutory redundancy from the government in the event the company cannot afford to pay this itself.
However, you may not know that you may also have a valid redundancy claim as the company's director. Both employee and director redundancy follow the same principles and have the same criteria which must be met. You must have worked for your retail business for a minimum of two years and during that time you must have worked for at least 16 hours and been paid a regular salary through the PAYE system.
As part of the liquidation process, your appointed insolvency practitioner will be able to refer you to a fully regulated claims management firm who can help you discuss your director redundancy claim further.
Free 60 Second Test
For Ltd Company Directors
Get An Instant Understanding Of Your:
Debt and Asset Position
Director and Liability Review
Next Steps
Plus much more ...
Real Business Rescue Recommended
Next Steps
We provide free confidential advice with absolutely no obligation.
Our expert and non-judgemental team are ready to assist directors and stakeholders today.
60 Second Test
---
Understand your company's position and learn more about the options available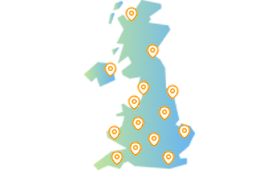 Office Locator
---
Find your nearest office - we have more than 100 across the UK. Remote Video Meetings are also available.
Contact Us Today
---
Free, confidential, and trusted advice for company directors across the UK.