Advice for Owners and Operators of Student Accommodation
Rescue, Recovery, and Closure Options for Student Accommodation owners
The provision of privately-owned student accommodation is set to overtake that provided by universities, if current growth rates continue. This sector has experienced strong development over recent years, both in terms of new investments, and also reinvesting in existing property assets.
Unfortunately, there are always going to be casualties in such a fast-growing market, whether due to financial mis-management, or a sudden loss of reputation, or general fall in demand.
If your property investment company is financially struggling, or has already become insolvent, you should make it a priority to seek expert help and advice as a matter of urgency. At Real Business Rescue we can assess your options for both turning around the fortunes of your company, and also bringing it to an orderly end should rescue not be possible.
Take Our Free 60 Second Test
Get an instant understanding of your:
Debt and Asset Position
Formal Insolvency Options
Next steps
Plus much more ...
Start The 60 Second Test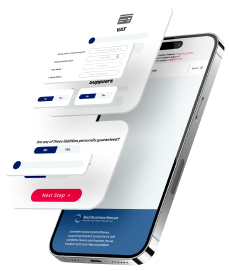 Statutory codes of practice offer reassurance to students and parents
The Housing Act 2004 sets out statutory codes of practice for the privately-owned student accommodation sector. Unipol, the codes administrator, operates a formal process of audit and accreditation, as well as a complaints procedure for students.
Further education demands a heavy investment from young people and their parents, and it is crucial for landlords to understand what is required under the codes, ensuring their service provision meets the standards demanded.
The uncompromising, ongoing inspection and audit system carried out by Unipol, helps landlords to market their property, and instils greater confidence in students. Assuming that standards are high enough, the accommodation becomes accredited – an important aspect for those looking for a good quality place to live during their university years.
UK's number one for director advice
We handle more corporate insolvency appointments than any other UK firm; demonstrating our commitment to helping directors and business owners in financial distress.
The team are available now -  0800 644 6080
60 Second Test Find Your Nearest Office
What happens when a student landlord becomes insolvent?
The insolvency practitioner appointed to deal with the process takes on the landlord's responsibility under the codes. In doing so, they are able to reassure students that continuation of service is a priority, and they are not going to lose their home.
In this respect, fast and responsive communications with the scheme administrator are essential. Unipol has issued guidelines that should be followed in these cases, including:
Providing reassurance to students that all existing contracts will be honoured, should the owner's company become insolvent
Ensuring that any deposits or other monies provided prior to the commencement of a new contract will be safeguarded in a third-party holding account, or an escrow account
The administrator should provide a written statement addressing issues that could concern the tenant and their parents, also providing contact details if they have any queries or need to get in touch
Allow visits from the code administrator to verify that standards continue to be met
Financial issues of the owning company
Deposits for assured shorthold tenancies must, by law, be placed in a government-recognised tenancy deposit scheme, under either the custodial or insured systems. If a deposit is held in an insurance scheme, a notice period prior to termination will begin, during which time the administrator must move the money to a custodial arrangement.
The same applies to other funds paid in advance by students or their parents, which must be protected in a holding or escrow account.
Underpinning these requirements and obligations of private landlords is the simple fact that a property will be more likely to sell if Unipol accreditation still applies. Not only does this provide a satisfactory solution for the tenant, it helps the owner to achieve the maximum value for their property, and reduces the long-term effects of insolvency for themselves and their creditors.
Real Business Rescue can offer professional advice if you own student accommodation and believe insolvency is looming, or you need help to understand the best way forward. Call one of our expert team to discuss your situation on a free-of-charge basis for the initial appointment.
Free 60 Second Test
For Ltd Company Directors
Get An Instant Understanding Of Your:
Debt and Asset Position
Director and Liability Review
Next Steps
Plus much more ...
Real Business Rescue Recommended
Next Steps
We provide free confidential advice with absolutely no obligation.
Our expert and non-judgemental team are ready to assist directors and stakeholders today.
60 Second Test
---
Understand your company's position and learn more about the options available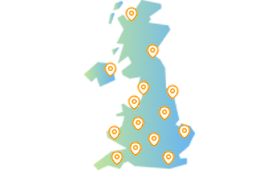 Office Locator
---
Find your nearest office - we have more than 100 across the UK. Remote Video Meetings are also available.
Contact Us Today
---
Free, confidential, and trusted advice for company directors across the UK.