Can the UK Government and HMRC support companies wanting to liquidate or close businesses down?
If your company is experiencing financial distress, you may be wondering whether there are any schemes operated by either HMRC or the UK government which may allow you to close your business in an orderly manner. Unfortunately, the simple answer to this is no.
When it comes to closing or liquidating your company, your best course of action is to seek the help and advice of a licensed insolvency practitioner. An insolvency practitioner will be able to take an independent view of your company and talk you through the options open to you. There may be a chance your company can be saved, but if not, you will be able to appoint your insolvency practitioner to oversee the voluntary liquidation of your insolvent company.
Received a Bounce Back Loan?
Don't Worry - There are thousands of other company directors going through the same process. No matter what position you are in and need looking for options, speak to a member of the Real Business Rescue team. It's Free & Confidential.
The team are available now -  0800 644 6080
HMRC support for distressed businesses
If you have struggled to meet your tax obligations to HMRC, they can provide support through a scheme known as a Time to Pay (TTP) arrangement. This allows you to repay the tax you have fallen behind on via a series of affordable monthly instalments. A TTP will typically last six months, although an arrangement of up to 12 months can be negotiated in some circumstances.
Understanding HMRC Time To Pay Arrangements
It is a requirement of the TTP that you clear all arrears which your company has built up, as well as ensuring any current and future tax bills are paid on time.
In order to have a TTP arrangement agreed, you will need to present your case to HMRC and propose a repayment plan which takes into account the level of arrears as well as your ability to repay. Successful negotiation relies upon offering a monthly repayment amount which is large enough to bring your account up to date in a reasonable amount of time, while ensuring this is sustainable for your company over the duration of the TTP arrangement. An expert from Real Business Rescue can work alongside you and present your case to HMRC if you would rather us handle the negotiations on your part.
If you are unable to negotiate a TTP arrangement - or you know your company is simply unable to repay the money you owe to HMRC or other creditors - there may be no option left but to close the company down via a process known as liquidation.
Company liquidation options
An insolvent company can enter liquidation in one of two ways: either voluntarily, through a process known as a Creditors' Voluntary Liquidation (CVL), or alternatively it can be forced into closure by a disgruntled creditor, and this is known as Compulsory Liquidation.
If you fail to pay the tax you owe, HMRC will be relentless in attempting to recover this debt. As a huge organisation they have a range of tools at their disposal, and they will not hesitate to take action against your business should your tax account remain in arrears. In the most serious of cases, HMRC can petition the courts to have your company liquidated. This will involve an Official Receiver (OR) being appointed to handle the liquidation and eventual closure of your company.
If you know your company is beyond rescue, and closure is the only way forward, you can pre-empt winding up action by HMRC and initiate the liquidation of your company voluntarily through a CVL. This gives you more control over the timing of your company's closure, and also demonstrates your desire to prioritise the interests of your creditors, something which is a legal duty in your role as the director of an insolvent company. Your conduct as director will be investigated as part of the liquidation process, whether this is a CVL or a Compulsory Liquidation.
Need to speak to someone?
If your company is struggling with unmanageable debts, squeezed cash flow, or an uncertain future, you are far from alone. We speak to company directors just like you every single day, and we are here to give you the help and advice you need.
Call our team today on 0800 644 6080
How Real Business Rescue can help
Real Business Rescue can provide expert help and advice when it comes to the liquidation of your insolvent company. With over 100 offices up and down the country, you are never far from one of our specialists. Call our team today to speak to an insolvency expert, or to arrange a free no-obligation consultation.
Contact the RBR Team Today
---
Free download
Free Insolvency Report
Claim Your Free Business Review
All UK sectors are experiencing specific challenges at present, particularly in light of the Covid-19 pandemic. Find out how your sector is performing here.
Simply search your Limited Company Name or Company Number
Please select your company from the list below:
We will also check if you're eligible for Director Redundancy
Next Steps
We provide free confidential advice with absolutely no obligation.
Our expert and non-judgemental team are ready to assist directors and stakeholders today.
Free Business Review
---
Claim your Free Business Review to understand what options are available to you.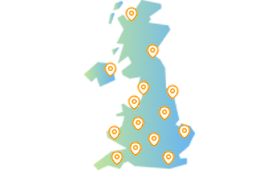 Office Locator
---
Find your nearest office - we have more than 100 across the UK. Remote Video Meetings are also available.
Contact Us Today
---
Free, confidential, and trusted advice for company directors across the UK.