Notice of Distraint by HMRC: What This Means for Your Business and How to Respond
Within the past several years, HMRC have been actively pursuing the collection of unpaid taxes and their strategy is much more proactive than it had been in previous years. Although they have several ways in which to go about collecting debts, notice of distraint by HMRC is becoming more and more common. If your business owes back taxes, it would pay to understand what HMRC distraint is and how it can affect your company.
Received a Bounce Back Loan?
Don't Worry - There are thousands of other company directors going through the same process. No matter what position you are in and need looking for options, speak to a member of the Real Business Rescue team. It's Free & Confidential.
The team are available now -  0800 644 6080
Communications from HMRC
Under their new tactics, HMRC are sometimes accused of being 'threatening' in their approach. They have begun literally profiling businesses to place them into one of two categories:
Businesses that can't pay
Businesses that won't pay
Before sending an HMRC field officer out to your place of business, you will be notified by post that you are delinquent so it should come as no surprise when a bailiff or field officer arrives with a HMRC Notice of Distraint. Of course the wisest move would be to contact HMRC or an insolvency specialist before that happens, but altogether too often the directors are overoptimistic that they will be able to 'catch up' in time.
Being Served a Distraint Notice
If a company has taken the initiative to communicate with HMRC after receiving written communication, it is possible to avoid a HMRC distraint notice. Some directors like to keep HMRC at arm's length so they negotiate through a licensed Insolvency Practitioner. The worst thing a company's owner or director can do is ignore the warning letter, hoping the problem will go away. Let's be real here – this is the taxman we are talking about! HMRC is not likely to go away easily. Before long a HMRC distraint officer will be knocking on your door to take an inventory of assets which can be sold at public auction to recover debts you owe them.
Who Actually Has HMRC Distraint Powers?
As usual with government, there is an agency within an agency within an agency. Nothing is ever simple when it comes to HMRC and so it is with a distraint notice. The actual 'task force' is within HMRC Debt and Banking Directorate and is called the National Debt Pursuit Unit. It is this group of individuals that seek to separate the 'won'ts' from the 'can'ts' and will actively go after what they feel to be the amount due to government. They play on the emotions of taxpayers by stating that government employees such as teachers and nurses won't get paid if taxes are not collected and they will use even stronger measures akin to threats of distraint if they feel the business is just unwilling to pay up.
Need to speak to someone?
If your company is struggling with unmanageable debts, squeezed cash flow, or an uncertain future, you are far from alone. We speak to company directors just like you every single day, and we are here to give you the help and advice you need.
Call our team today on 0800 644 6080
Don't wait until receiving a HMRC Notice of Distraint before contacting us. If we stay a step ahead of the taxman it is possible to avoid distraint altogether. When it comes to distraint, HMRC means to get their money and they will not hesitate to seize whatever they legally can. Either through negotiating a payment plan or asking for extra time to pay, Real Business Rescue insolvency specialists can help find a solution. With a phone call lasting only moments, you can save a business you have taken a lifetime to build. We are here to help if you ask for it – that's what we do.
Contact the RBR Team Today
---
Free download
Free Insolvency Report
Claim Your Free Business Review
All UK sectors are experiencing specific challenges at present, particularly in light of the Covid-19 pandemic. Find out how your sector is performing here.
Simply search your Limited Company Name or Company Number
Please select your company from the list below:
We will also check if you're eligible for Director Redundancy
Next Steps
We provide free confidential advice with absolutely no obligation.
Our expert and non-judgemental team are ready to assist directors and stakeholders today.
Free Business Review
---
Claim your Free Business Review to understand what options are available to you.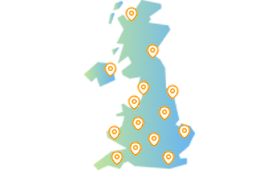 Office Locator
---
Find your nearest office - we have more than 100 across the UK. Remote Video Meetings are also available.
Contact Us Today
---
Free, confidential, and trusted advice for company directors across the UK.