What to do if HMRC have refused a Time to Pay Arrangement
While HMRC are the most common business creditor, owing a debt to them is a serious matter. HMRC will chase hard to get the money they are owed, so if you fall behind in paying your tax bill, it is not an option to simply ignore the problem. In some situations HMRC will enter into an agreement with a company to allow for tax arrears to be brought up to date through a series of monthly instalments. This type of scheme is known as a Time to Pay arrangement (TTP).
Any company has the right to ask for such an arrangement to be put in place, however, HMRC are not obligated to accept the request. So what happens if your application for a TTP arrangement is rejected by HMRC?
Received a Bounce Back Loan?
Don't Worry - There are thousands of other company directors going through the same process. No matter what position you are in and need looking for options, speak to a member of the Real Business Rescue team. It's Free & Confidential.
The team are available now -  0800 644 6080
HMRC has refused my proposal for a Time to Pay arrangement – why?
It is important to know that a TTP arrangement does not reduce the amount of money owed to HMRC, it merely allows for the outstanding balance to be cleared in mutually agreeable monthly instalments. A TTP arrangement does not ordinarily last beyond 12 months and in fact the time period agreed with HMRC is more often than not less than a year. Your company therefore needs to be in a position to clear the full amount owed within a reasonably short period of time. An application for a TTP arrangement is typically made by way of a telephone conversation with HMRC. During this call you will be asked to explain the circumstances which have led to your company's inability to pay its tax bill in full, and state what you can afford to pay on a monthly basis to clear the debt. Before accepting a TTP application, HMRC need to be sure that the payments offered are of a sufficient level to cover the outstanding balance in a timely manner, while also being affordable enough for the company to be able to comfortably keep up with the payments. If HMRC have any doubts as to a TTP arrangement being successful, the application will be rejected.
What next? - Alternatives if HMRC won't allow a TTP arrangement.
Being refused additional time in which to satisfy your tax bill can cause much concern and worry for a company director struggling with HMRC arrears. It can seem as though you are not being given the chance to bring your account up to date and get your business back on track.
There are several common reasons for a TTP proposal being rejected. For many companies comes down to the simple fact that HMRC have reason to doubt their ability to clear the entire balance in a timely manner; for others that have a track record of not paying HMRC or keeping them waiting for payment, HMRC may be unwilling to consider such an arrangement as a matter of principle.
If you are rejected for a TTP arrangement, all is not lost. There are other business rescue and recovery options out there which might be better suited to your particular situation. It may be a case of seeking additional funding or if there are other creditors in addition to HMRC, the company may be best going through a formal restructuring process such as a CVA.
If your request for a TTP arrangement has been rejected by HMRC, don't give up hope. Real Business Rescue's team of licensed insolvency practitioners can provide you with a free initial consultation where they can talk you through the range of options which may be available to you and your company going forward. If you are struggling with cash flow issues relating to HMRC or other debts, contact us today and take the first steps towards getting your business back on a stable financial footing.
Need to speak to someone?
If your company is struggling with unmanageable debts, squeezed cash flow, or an uncertain future, you are far from alone. We speak to company directors just like you every single day, and we are here to give you the help and advice you need.
Call our team today on 0800 644 6080
Real Business Rescue has a dedicated helpline for company directors who are struggling with HMRC tax payments following the COVID-19 coronavirus outbreak; you can discover the options available to you and your business and find out more about Time To Pay by calling us.
Contact the RBR Team Today
---
Free download
Free Insolvency Report
Claim Your Free Business Review
All UK sectors are experiencing specific challenges at present, particularly in light of the Covid-19 pandemic. Find out how your sector is performing here.
Simply search your Limited Company Name or Company Number
Please select your company from the list below:
We will also check if you're eligible for Director Redundancy
Next Steps
We provide free confidential advice with absolutely no obligation.
Our expert and non-judgemental team are ready to assist directors and stakeholders today.
Free Business Review
---
Claim your Free Business Review to understand what options are available to you.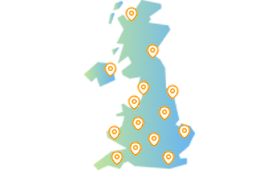 Office Locator
---
Find your nearest office - we have more than 100 across the UK. Remote Video Meetings are also available.
Contact Us Today
---
Free, confidential, and trusted advice for company directors across the UK.