Why are HMRC the biggest business creditor?
No matter what type or size of company you run, paying taxes is a major part of being in business. HM Revenue and Customs (HMRC) are responsible for collecting a variety of taxes from UK companies including VAT, PAYE and Corporation Tax, making them one of the biggest business creditors in the country. In theory, businesses should be making provisions for these bills throughout the year so that when a tax bill arrives the company will have the funds to pay it, but in reality, if a company is having cash flow problems then this does not always happen.
Received a Bounce Back Loan?
Don't Worry - There are thousands of other company directors going through the same process. No matter what position you are in and need looking for options, speak to a member of the Real Business Rescue team. It's Free & Confidential.
The team are available now -  0800 644 6080
The role of HMRC as creditor
As a creditor, HMRC are unusual in that they are, what they term, an 'involuntary creditor'. This is because, due to all UK companies having to pay tax, HMRC becomes a creditor by default. They do not have the ability to pick and choose who they will accept as customers based on their credit worthiness, nor can they set a credit limit to limit their financial exposure. Likewise they cannot refuse to deal with companies or directors who have previously had issues paying what they owe although a security bond may be requested in these instances.
This inability to pick and choose who they deal with is one of a number of reasons why HMRC are a creditor in the vast majority of insolvent liquidations, and are in fact often the single greatest creditor by value in a great number of insolvency cases.
HMRC and insolvency
The reality is that when a company is experiencing financial difficulty it is often the case that they end up preferring to pay suppliers over settling their debts with HMRC. This is often down to the fact that if suppliers aren't paid and consequently revoke their services, the struggling company has no way of carrying on trading and hopefully get their business back on the road to profitability. HMRC being a faceless organisation may also go some way to explaining why they are often left unpaid; it is easier to ignore HMRC than it is a local supplier you have fostered a working relationship with.
However, if you're overdue with a tax bill or you're not able to pay in full, it is important not to ignore the situation. There are penalties for late payment of taxes and interest may be charged too, so speak to them as soon as you know there is a problem. 
Falling into arrears with HMRC
Despite it being far from an uncommon situation, you should not underestimate the seriousness of being indebted to HMRC. While a supplier may be wary about chasing up a missed or late payment for fear of damaging client relations going forwards, HMRC have no such thing to worry about. As a huge organisation they have a variety of tools at their disposal to chase payment and are known as being tenacious in collecting what they are owed. HMRC can, and will, close down your business if you continuously refuse to adhere to your tax obligations.
HMRC can take a number of actions to get the money that they're owed. They may send the debt to a debt collection agency, send in enforcement offers to seize company assets or they could issue a winding-up petition against your company if you owe more than £750, which could ultimately force you out of business. This figure has increased to £10,000 as per the Government's temporary measures which will apply for the period 1 October 2021 to 31 March 2022.
HMRC as an unsecured creditor
It comes as a surprise to some that HMRC are not given preference as a creditor; instead they stand beside unsecured creditors such as suppliers, landlords, and unsecured lenders.
HMRC lost its status as a priority creditor in 2003, meaning that should a company enter liquidation owing them money, in the vast majority of cases their return is a very low percentage of the total debt owed, an average of 4%. Due to this, HMRC knows they ca not rely on recovering their money through a liquidation procedure and therefore are extremely active when it comes to employing debt recovery tactics.
However, a proposed return of HMRC to preferred creditor status in insolvency proceedings from April 2020 was announced in the 2018 Budget. This would mean that HMRC would be closer to the front of the queue when distributions are made following a company entering liquidation. This reform will only apply to PAYE, employee NICs and VAT (corporation tax arrears are excluded) and it is estimated that this will increase their returns by £185 million a year; however, do not expect this change to affect HMRC's proactive approach collecting missed payments.
Arranging a Time to Pay (TTP)
If you are anticipating having problems keeping up to date with your future HMRC tax bills, you are strongly advised to let them know this as soon as you can. Although they do often employ strict measures in their collection strategy, they are also open to entering into negotiations to maximise recovery levels by helping companies avoid liquidation.
The most common arrangement of this type is a payment plan known as a Time To Pay (TTP). As the name suggests, this gives company's additional time to pay HMRC the money they owe through a series of monthly instalments.
Need to speak to someone?
If your company is struggling with unmanageable debts, squeezed cash flow, or an uncertain future, you are far from alone. We speak to company directors just like you every single day, and we are here to give you the help and advice you need.
Call our team today on 0800 644 6080
Approaching HMRC with a TTP proposal requires a fine balancing act between offering an amount you can comfortably afford, and an amount large enough to satisfy HMRC. Typically a TTP will last between 6-12 months, during which you must clear all your outstanding tax arrears while also ensuring you keep up to date with your current obligations. If your tax arrears have reached a level which you will not be able to clear within a year, it is likely that you will have to consider a more formal procedure under the guidance of a licensed insolvency practitioner.
Whilst talking to HMRC may be a daunting prospect for many company directors, it is crucial that you contact them as soon as possible in order to avoid them taking enforcement action against your company.
If your business is struggling under mounting HMRC debts you should make it a priority to speak to a licensed insolvency practitioner. Real Business Rescue has a nationwide network of over 70 insolvency practitioners who can provide you with the expert help and advice you need to confront the problems you are having and get your business back on track. Call us today to arrange a no-obligation consultation.
Contact the RBR Team Today
---
Free download
Free Insolvency Report
Claim Your Free Business Review
All UK sectors are experiencing specific challenges at present, particularly in light of the Covid-19 pandemic. Find out how your sector is performing here.
Simply search your Limited Company Name or Company Number
Please select your company from the list below:
We will also check if you're eligible for Director Redundancy
Next Steps
We provide free confidential advice with absolutely no obligation.
Our expert and non-judgemental team are ready to assist directors and stakeholders today.
Free Business Review
---
Claim your Free Business Review to understand what options are available to you.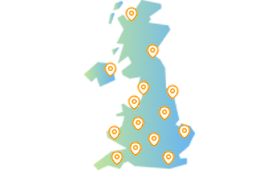 Office Locator
---
Find your nearest office - we have more than 100 across the UK. Remote Video Meetings are also available.
Contact Us Today
---
Free, confidential, and trusted advice for company directors across the UK.