Leading figures from some of the UK's best-known companies have called on the chancellor Rishi Sunak to reform business rates in ways that offer potentially vital support to high street retailers.
In a letter to the chancellor, signatories outline what they see as the extent of the challenges facing high street retailers and emphasise business rates as a point of particular concern.
The suggestion in the letter is that high street operators are shouldering too much of the business tax burden, while online operators can do business with significantly lower overheads.
A total of 18 chief executives of major retailers and property companies, including those at the top of Tesco, Asda, B&Q and Waterstones, signed the letter to Mr Sunak with the suggestion being that the existing dynamics in the retail sector are effectively unsustainable.
"Shops at the heart of communities will be at risk," the letter says, having been signed by bosses of companies that collectively account for the employment of more than a million people across the UK.
The chancellor is due to deliver a comprehensive government spending review in his Budget in March and the signatories of the recent letter are keen to see significant steps taken to reorganise the way retail businesses are taxed.
They call for "fundamental reform of business rates focussed on reducing the burden on retailers and levelling the playing field between bricks and mortar and online businesses".
James Daunt, the chief executive of the bookshop business Waterstones, has described the business rates system as being a "perverse tax, perversely applied".
"They are indefensible in their present form, with the immediate consequence of failure to reform the certain loss of tens of thousands of valuable jobs," Mr Daunt has said.
In a response to the letter from business representatives, a Treasury spokesperson said: "We've spent tens of billions of pounds supporting shops throughout the pandemic and are supporting town centres through the changes online shopping brings.
"Our business rates review calls for evidence including questions on whether we should shift the balance between online and physical shops by introducing an online sales tax. We're considering responses now."
Contact the RBR Team Today
---
Free download
Free Insolvency Report
Claim Your Free Business Review
All UK sectors are experiencing specific challenges at present, particularly in light of the Covid-19 pandemic. Find out how your sector is performing here.
Simply search your Limited Company Name or Company Number
Please select your company from the list below:
We will also check if you're eligible for Director Redundancy
Next Steps
We provide free confidential advice with absolutely no obligation.
Our expert and non-judgemental team are ready to assist directors and stakeholders today.
Free Business Review
---
Claim your Free Business Review to understand what options are available to you.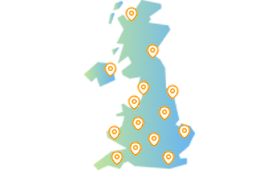 Office Locator
---
Find your nearest office - we have more than 100 across the UK. Remote Video Meetings are also available.
Contact Us Today
---
Free, confidential, and trusted advice for company directors across the UK.