Last March, unprecedented times called for unprecedented measures, with the government announcing a raft of financial support packages to help both businesses and individuals as the Covid-19 pandemic hit our shores. While many of these – particularly the Coronavirus Job Retention Scheme (CJRS) and the Bounce Back Loan scheme – helped many companies stay afloat when they would have otherwise had to close, this has come at a great financial cost to the Treasury.
Fast-forward to this March, and it was feared that Sunak was going to have to begin balancing the books, simultaneously tapering business support while increasing the money coming in through tax increases. However, the budget Sunak delivered this afternoon highlighted that we are still in the emergency phase of the pandemic, with a focus on securing an economic recovery and ensuring business stability rather than clawing back some of the £280bn already spent since the start of the crisis.
Not only were we given a reprieve from significant tax hikes, but there was also a fresh package of measures for businesses, as well as the extension of key schemes such as the CJRS and the CBILS and Bounce Back Loan Schemes which were due to end this spring.
Following Boris Johnson's unveiling of the 'roadmap' out of lockdown restrictions last week, it was clear certain sectors – particularly the hospitality industry – would require ongoing support if jobs were to be protected and businesses saved.
As a result, a £5bn Re-Start Grant scheme to help pubs, restaurants, shops and other businesses in England hit hardest by the coronavirus was announced prior to the Budget. This will involve 700,000, pubs, clubs, bars, hotels, restaurants, gyms, and hair salons being given up to £18,000 each, while non-essential retailers will receive £6,000 per premise.
But what else did Rishi Sunak have in store as he took to the podium this lunchtime?
Extension of the Coronavirus Job Retention Scheme (Furlough)
As predicted, the Chancellor has once again extended the furlough scheme. The scheme was due to finish at the end of April, however, with Boris Johnson's 'roadmap' unveiled last month showing that many businesses – particularly those within hospitality and events – will still be unable to operate to any meaningful level, Sunak has extended the scheme until the end of September.
As per the Job Support Scheme - which was due to kick in in November before a national lockdown meant it had to be withdrawn - employers will be expected to make contributions to furloughed staff's wages as the scheme tapers off. From July, employers will have to contribute 10% of wages, increasing to 20% in August and September. Employees will continue to receive 80% of their wages (up to a £2,500 monthly cap).
Extension of the Self-Employed Income Support Scheme (SEISS)
A new wave of grants for self-employed individuals was confirmed. As previous grants, the fourth grant will cover a three-month period (Feb-April) and will be based on an average 80% of earnings and will be paid in April.
There will also be a fifth grant open from July which covers May - July. Self-employed people whose turnover has fallen by 30% or more will continue to receive the full 80% grant. Those whose turnover has fallen by less than 30% will receive a 30% grant.
The scheme has also been extended to include those newly self-employed. The previous requirement for the SEISS was based on having a tax return from 2018-19; the latest grant will include those who have filed a 2020 tax return. This is a welcome amendment to the scheme, meaning an estimated 600,000 people who did not qualify for previous grants, will be eligible for this one.
Recovery Loans Scheme
The successful CBILS and Bounce Back Loans Schemes will close to new applications as scheduled at the end of this month. In its place is a new recovery loan scheme. Businesses of all sizes will be able to borrow between £25,000 - £10m. Applications will be open through to end of year and the government will provide a guarantee to lenders of 80% for the amount borrowed.
Corporation Tax Increase
Currently 19%, corporation tax will rise to 25% in April 2023. The current level of 19% will remain for small businesses with profits under £50,000 by way of a 'small profits rate.' Profits above £50,000 will be tapered, with businesses only paying the top rate on profits from £250,000. Sunak expects this to mean 70% of businesses will be unaffected, with only 10% of companies paying the 25% rate from April 2023.
VAT and Business Rates
The current VAT cut (5% rate) for tourism and hospitality businesses will be extended until 30 September, with a 12.5% interim rate for a further 6 months. The standard 20% rate will not return until April 2022.
Business rates relief for the retail, hospitality, and leisure industry will also continue. Business rates holiday will be continued through to end of June, with the remaining nine months of the year will be discounted by up to two thirds up to a value of £2m for closed businesses.
Super Deduction
A surprise measure was the introduction of the Super Deduction to encourage investment in businesses. For the next two years, when businesses invest in new equipment, they can offset this cost against tax, plus an additional 30%. This means businesses can claim 130% of their new machinery cost as a tax cut.
Help to Grow Scheme
Two Help to Grow schemes were announced to help SMEs. 'Help to Grow: Management' will give thousands of SMEs access to management training, while 'Help to Grow: Digital' will help them develop digital skills with free training and a 50% discount on productivity-enhancing software.
The Best of the Rest
Universal Credit £20/week uplift will be extended for a further six months
National Living Wage increased to £8.91/hour from April 2021
Incentives for businesses to hire apprentices will double to £3,000
Mortgage guarantee for buyers with a 5% deposit
Income tax personal allowance will increase to £12,570 (higher rate will increase to £50,270) next year, and will then be frozen until April 2026
Eight Freeports in eight regions across England to make it easier to do business
All alcohol duties and fuel duties frozen with planned increases cancelled
Contact the RBR Team Today
---
Free download
Free Insolvency Report
Claim Your Free Business Review
All UK sectors are experiencing specific challenges at present, particularly in light of the Covid-19 pandemic. Find out how your sector is performing here.
Simply search your Limited Company Name or Company Number
Please select your company from the list below:
We will also check if you're eligible for Director Redundancy
Next Steps
We provide free confidential advice with absolutely no obligation.
Our expert and non-judgemental team are ready to assist directors and stakeholders today.
Free Business Review
---
Claim your Free Business Review to understand what options are available to you.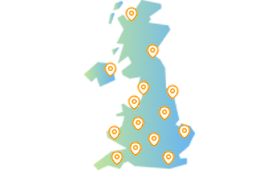 Office Locator
---
Find your nearest office - we have more than 100 across the UK. Remote Video Meetings are also available.
Contact Us Today
---
Free, confidential, and trusted advice for company directors across the UK.