3 Things That All Businesses Running at a Loss Have in Common
"My business is running out of money and bills are piling up. What can I do to become profitable again and where did I go wrong?" 
Figuring out the main reason why your business is failing is not always easy or possible, as there may be no "main" reason – a variety of factors contribute towards the failure or success of a company. While it is not possible to universally diagnose the shortcomings of all distressed businesses at once, it is possible to state with certainty that all businesses running at a loss most likely have the following 3 things in common:
Poor Budgeting and Accounting Practices
A Lack of Marketing and Advertising Proficiency
An Abundance of Debts and Financial Obligations
1. Poor Budgeting and Accounting Practices
If you're unable to get an accurate and reliable picture of what operating costs will be each month it can be difficult to avoid hardships caused by unexpected expenses. On the other hand, a business with efficient budgeting practices has the foresight and preparation skills to "take a detour" when confronted with what would have been an unforeseen obstacle had they not taken the time to account for everything. This is the basic relationship between accounting and budgeting – you keep a thorough account of every bit of expenditure and income (accounting), and then analyse that account to devise a spending plan that will make the most optimal use of your available funds (budgeting).
Need to speak to someone?
If your company is struggling with unmanageable debts, squeezed cash flow, or an uncertain future, you are far from alone. We speak to company directors just like you every single day, and we are here to give you the help and advice you need.
Call our team today on 0800 644 6080
2. A Lack of Marketing and Advertising Proficiency
The majority of failing businesses simply do not have enough clients/customers to buy the product or service that they're offering. Logical progression dictates that the primary reason why a struggling company has a shortage of customers is because not enough people know about them or are interested. Therefore, poor or insufficient advertising and marketing efforts are without a doubt the number one reason why a business fails. If you want to stay competitive in this day and age you need to promote brand awareness and give people a reason to choose you over all available alternatives. 
3. An Abundance of Debts and Financial Obligations
Finally, perhaps the most obvious yet most troublesome affliction that the majority of business running at a loss have in common is an overburdening volume of debt liabilities or monthly financial obligations. If you want to restore profitability the first thing you'll need to do is reduce operating costs and overhead. Have a meeting and determine which expenses are not absolutely vital to the continuity of the company, and then expeditiously eliminate or decrease those expenses one by one using a combination of debt consolidation, creditor negotiations, and management/planning techniques.
What can you do if your business is not making any money?
You need to asses whether there is a true prospect of recovery. If you feel that the business has a chance of becoming successful again but it is currently severely indebted then you may want to attempt formal negotiations with creditors through a company voluntary arrangement (CVA), which is essentially a binding contract that prevents your creditors from being able to take legal action against you while also fetching revised repayment terms to reduce minimum monthly payment amounts. 
If your business is losing money and you're looking for a solution that will restore your operations to a state of profitability, you may want to consider some professional guidance. Our licensed insolvency practitioners are legally obligated to provide honest and accurate advice. Call us or email us for a free comprehensive consultation.
Contact the RBR Team Today
---
Free download
Free Insolvency Report
Claim Your Free Business Review
All UK sectors are experiencing specific challenges at present, particularly in light of the Covid-19 pandemic. Find out how your sector is performing here.
Simply search your Limited Company Name or Company Number
Please select your company from the list below:
We will also check if you're eligible for Director Redundancy
Next Steps
We provide free confidential advice with absolutely no obligation.
Our expert and non-judgemental team are ready to assist directors and stakeholders today.
Free Business Review
---
Claim your Free Business Review to understand what options are available to you.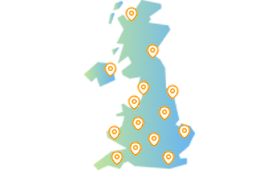 Office Locator
---
Find your nearest office - we have more than 100 across the UK. Remote Video Meetings are also available.
Contact Us Today
---
Free, confidential, and trusted advice for company directors across the UK.