Resigning as company director: What happens to my shares?
There are many reasons why you might want to step down as a director of your company, but before you do it's worthwhile considering whether or not you would keep your shares in the company.
The Articles of Association or Shareholders' Agreement will typically state what happens when you resign as a director, including how to carry out the resignation in practice, and what you must do with your shares.
This is just the first step, however, as if you do sell your shares you'll need to come to an agreement with the company on how they should be valued.
Received a Bounce Back Loan?
Don't Worry - There are thousands of other company directors going through the same process. No matter what position you are in and need looking for options, speak to a member of the Real Business Rescue team. It's Free & Confidential.
The team are available now -  0800 644 6080
Checking the Articles of Association or Shareholders' Agreement
The Articles of Association lay down how the company should be run and how to proceed in specific circumstances, such as when a director wants to resign. Similarly, a Shareholders' Agreement may state the procedure and steps to take.
There could be a clause within the Articles or Agreement covering the departure of a director, whether through resignation or removal from office, which might include what you must do with your shares.
One possibility is that you sell them to other shareholders, but if no instructions are provided or no shareholders want to buy them, you may be able to retain the shares for sale at a later date.
Is it better to keep your shares or sell them?
From a financial perspective it may be more beneficial for you to sell your shares, but this depends on a number of factors.
These include:
The company's performance
How is the company performing? Has it reached a trading peak in your estimation, or is it yet to reach its full potential? If the latter is the case and you can hold onto your shares, it may be worthwhile waiting until the share price goes up before you sell them.
Is the company likely to be sold at some point?
Your knowledge of the company and intentions of the other directors might lead you to believe the company will be sold in the future. In this case, as a shareholder you'd be eligible to receive a share of the funds from the sale so, again, it would advisable to keep them if possible.
Your right to receive dividends
There's also your right to receive dividends to consider should the company be able to declare them. Dividend income from the company could provide valuable additional income for you, although there's no guarantee that the remaining directors would be willing or able to consistently declare dividends in the future.
Do you hold any voting powers?
Your shares might entitle you to vote on certain company matters in the future, such as how the business is run and how to resolve a dispute. If your vote is particularly important to you, or could influence a specific situation that you'd want to be involved in, it's a good reason to retain your shares.
What are your plans for the future?
If you intend to set up a company in your own right that could be construed as a competitor business, you'll need to make sure there are no restrictions in place, such as a non-compete clause.
Need to speak to someone?
If your company is struggling with unmanageable debts, squeezed cash flow, or an uncertain future, you are far from alone. We speak to company directors just like you every single day, and we are here to give you the help and advice you need.
Call our team today on 0800 644 6080
If you resign and sell your shares
If you decide to sell your shares, arriving at a price that's acceptable to all parties can be difficult. Again, the Articles or Shareholders' Agreement could make this part of the process easier if a specific share valuation method is stated.
If you can't reach agreement on price with the other directors, however, you may need to seek support from a professional - a financial expert independent of the company could break the deadlock where share price is concerned, and help you move on with your resignation.
For more tailored information on keeping your shares if you resign as a director, please contact Real Business Rescue. We're a major part of Begbies Traynor, the UK's largest professional services consultancy, and can provide the guidance you need in these difficult circumstances. We offer free same-day consultations, and operate an extensive network of offices around the UK.
Contact the RBR Team Today
---
Free download
Free Insolvency Report
Claim Your Free Business Review
All UK sectors are experiencing specific challenges at present, particularly in light of the Covid-19 pandemic. Find out how your sector is performing here.
Simply search your Limited Company Name or Company Number
Please select your company from the list below:
We will also check if you're eligible for Director Redundancy
Next Steps
We provide free confidential advice with absolutely no obligation.
Our expert and non-judgemental team are ready to assist directors and stakeholders today.
Free Business Review
---
Claim your Free Business Review to understand what options are available to you.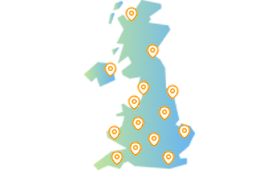 Office Locator
---
Find your nearest office - we have more than 100 across the UK. Remote Video Meetings are also available.
Contact Us Today
---
Free, confidential, and trusted advice for company directors across the UK.