Liquidation and Business Rescue Advice in Aberdeen
"I'm Thomas McKay, partner at the Aberdeen office. Our team are currently extremely busy advising hundreds of people every week affected by the Oil & Gas downturn. The falling price of oil has negatively impacted businesses and individuals across Aberdeenshire but it's important to recognise that help is available."
We're currently advising oil & gas contractors, executives and employees; company directors and sole traders; owners of hotels, restaurants and pubs; and commercial and residential landlords."
Take Our Free 60 Second Test
Get an instant understanding of your:
Debt and Asset Position
Formal Insolvency Options
Next steps
Plus much more ...
Start The 60 Second Test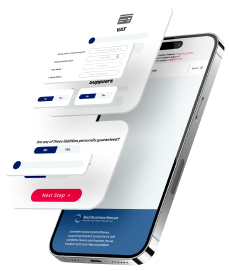 The Real Business Rescue office in Aberdeen is part of a network of bases covering the entire of Scotland and the UK. We have dozens of licensed insolvency practitioners and seasoned specialists in all areas of business rescue and recovery.
The details of insolvency can be complex but the issues are simply too important to ignore. Our priority is to deliver straightforward answers to the questions that directors have and to provide support during the toughest moments. We work with companies of all sizes and across a huge range of industry sectors. We have unrivalled expertise to call upon and we are always committed to keeping our clients in business.
If your business is insolvent however, and there is no way of saving it, we are at hand to help you fulfil your duties as a director and close your limited company by way a Creditor's Voluntary Liquidation (CVL). If you wish to liquidate your solvent company on the other hand, we can assist with a Member's Voluntary Liquidation (MVL), as a tax-efficient route to close your company.
Get in touch
Whether you are thinking about closing your company, looking at your restructuring and refinancing options, or need advice on dealing with your creditors, your local Real Business Rescue office is here to help. Get in touch with your nearest office today on  01224 418 700
Real Business Rescue also offers a number of specialist advisory services aimed at larger corporates and global firms. From a complete reorganisation of your company's group structure, through to securing the funding required to commence a growth or expansion project, we will be with you every step of the way. 
We offer a free consultation to directors of companies facing serious cash flow or debt management issues and provide expert confidential advice when it is needed most. Call us today on 01224 418 700.