Can I take money from an insolvent company?
If your business is in financial difficulty, you must cease trading immediately, and all company funds should be retained and put towards creditor returns. If your business is insolvent and you withdraw money from the company, you could be fined, held personally liable for company debts or disqualified as a company director.
Can I take money out of my business if it is struggling financially?
Taking money out of a business that you know is struggling could be a serious issue if the company later becomes insolvent. Some directors deliberately try to recover the money that's owed to them at the expense of other company creditors, but this would be regarded as fraud in the event of an investigation.
When a company becomes insolvent, the appointed office-holder looks into the actions of all directors in the time leading up to insolvency, for instances of wrongful/unlawful trading and unfit conduct.
If they find that you've withdrawn money from the business, whether or not the withdrawal itself tipped the company into insolvency, you could potentially become liable for some or all of the company's debts, and face disqualification as a director.
Take Our Free 60 Second Test
Get an instant understanding of your:
Debt and Asset Position
Formal Insolvency Options
Next steps
Plus much more ...
Start The 60 Second Test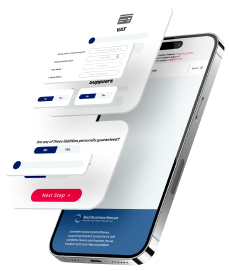 What if the company is solvent?
Even if your company is solvent, dividends can only be taken if sufficient retained profits are available to cover them. Declaring an illegal dividend means that you're trading insolvent - your director's loan account will become overdrawn and you could be investigated for unlawful trading.
Another aspect to consider is whether your business really is solvent. Even though you might think it is when you withdraw the money, it could actually be 'balance sheet insolvent.'
This situation occurs when your liabilities have been understated, or the company's assets have been incorrectly valued – for example, when the debtor figure is too high, or older stock has dropped in value but is stated at the full market price.
UK's number one for director advice
We handle more corporate insolvency appointments than any other UK firm; demonstrating our commitment to helping directors and business owners in financial distress.
The team are available now -  0800 644 6080
60 Second Test Find Your Nearest Office
What are the issues when you withdraw money from an insolvent company?
Preferential payments could be made inadvertently if you're genuinely unaware of the company's financial position, or don't understand the implications of what you're doing. But as a director you're legally obliged to know the financial status of the business, and place creditor interests first.
So what is a preference? If you pay one creditor at the expense of others, or transfer assets to them, your actions place other unsecured creditors at a disadvantage, and reduce the overall amount available to this group.
If preferential payments are identified by a liquidator, they can be set aside by the courts if your business subsequently becomes insolvent.
Furthermore, should other creditors be aware of your company's financial position, and that you have made a preferential payment, they're more likely to begin their own legal action against the company.
As a director, you can be pursued through the courts for making preferential payments, and might be held liable for some of the company's debt as a result. This is why it's so important to understand your business figures, and call in professional help if there is any doubt about its financial status.
Director responsibilities in this area are serious – breaching your duties as a director would leave you open to allegations of unfit conduct by a liquidator.
Need to speak to someone?
If your company is struggling with unmanageable debts, squeezed cash flow, or an uncertain future, you are far from alone. We speak to company directors just like you every single day, and we are here to give you the help and advice you need.
Call our team today on 0800 644 6080
Your status as a creditor of your own company
If you've made an unsecured loan to your company, you will rank alongside all other unsecured creditors when it comes to repayment. This means you'll have to wait for secured and preferential creditors to be paid first.
Sometimes a director is also an employee of the company, however, and if this is the case you'll rank higher for arrears of wages and other payroll payments up to a statutory limit, as a preferential creditor.
Anyone owning shares in the company will only be paid once all other creditor groups have been repaid in full, and with interest.
Real Business Rescue can help if your company is struggling and you're unsure of your responsibilities. We'll advise on whether the business is solvent in reality, and offer options for recovery or restructure.
Real Business Rescue are here to help
Still unsure whether liquidation is right for your company? Don't worry, the experts at Real Business Rescue are here to help. Our licensed insolvency practitioners will take the time to understand the problems your company is facing before recommending the best course of action going forward based on your own unique circumstances.
UK's Largest Liquidators
100+ Offices Nationwide
100% Confidential Advice
Supported 25,000+ Directors
Meet The Team
Team of Qualified Experts
Trusted team of experts on hand to assist
Meet The Team
Looking for immediate support?
Complete the below to get in touch
Free 60 Second Test
For Ltd Company Directors
Get An Instant Understanding Of Your:
Debt and Asset Position
Director and Liability Review
Next Steps
Plus much more ...
Real Business Rescue Recommended
Next Steps
We provide free confidential advice with absolutely no obligation.
Our expert and non-judgemental team are ready to assist directors and stakeholders today.
60 Second Test
---
Understand your company's position and learn more about the options available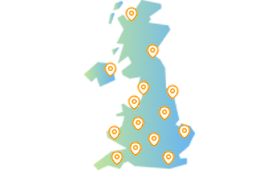 Office Locator
---
Find your nearest office - we have more than 100 across the UK. Remote Video Meetings are also available.
Contact Us Today
---
Free, confidential, and trusted advice for company directors across the UK.