Businesses across the UK will continue to need financial support from the government if they are to stay afloat after Covid restrictions are lifted.
That's according to the trade body representing hospitality companies, many of which reopened recently after an extended period of closure but are still struggling to operate profitably.
Kate Nicholls, UKHospitality's chief executive, has made clear her view that hospitality businesses will need substantial financial help from government in the coming months if they are to cope with what she's called "economic long Covid".
A major part of the problem for a great many hospitality operators is that they've accumulated large amounts of rental debt since the start of the pandemic and are still not able to operate as normal due to Covid restrictions.
Speaking to MPs in Westminster at a recent hearing of the Treasury Select Committee, Ms Nicholls described the current levels of support being given to businesses in her sector as "not sufficient to cover the sustained hit on revenues" they've suffered.
"Average hospitality monthly costs are between £10,000 and £20,000, while the average government support is £3,000 per month," she noted.
Estimates suggest that the hospitality sector may have collectively lost in the region of £87 billion in revenues during the year since the start of the pandemic in March 2020.
As a representative trade body, UKHospitality has been keen to emphasise the potential importance financially to its members of having the government's roadmap for exiting Covid-19 restrictions be adhered to and not deviated from in the coming weeks.
In that context, June 21st is scheduled to be an important date on which Covid restrictions are set to be lifted and when many thousands of hospitality businesses, including nightclub venues, should be able to reopen after a prolonged period of complete closure.
However, there are rumours and concerns in some quarters that the planned loosening of restrictions from June 21st may need to be delayed due to rising cases of Covid in some communities.
Ms Nicholls told MPs during the recent House of Commons committee hearing that workable solutions will soon need to be found for dealing with the debts that hospitality businesses have accumulated over the course of the coronavirus crisis.
"After re-opening in full, the industry must be given breathing space to gauge customer demand," she said.
"To achieve this, the government needs to work alongside the sector, landlords and shareholders to find a solution to the £2 billion plus in rent debt that hangs around the neck of the industry."
Contact the RBR Team Today
---
Free download
Free Insolvency Report
Claim Your Free Business Review
All UK sectors are experiencing specific challenges at present, particularly in light of the Covid-19 pandemic. Find out how your sector is performing here.
Simply search your Limited Company Name or Company Number
Please select your company from the list below:
We will also check if you're eligible for Director Redundancy
Next Steps
We provide free confidential advice with absolutely no obligation.
Our expert and non-judgemental team are ready to assist directors and stakeholders today.
Free Business Review
---
Claim your Free Business Review to understand what options are available to you.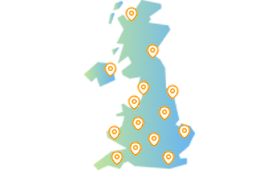 Office Locator
---
Find your nearest office - we have more than 100 across the UK. Remote Video Meetings are also available.
Contact Us Today
---
Free, confidential, and trusted advice for company directors across the UK.