How do I resign as company director?
To resign as a company director, you need to file form TM01 with Companies House. You will also need to inform any fellow directors, in writing, of your intention to resign and serve any notice period as laid out in your employment contract. If you are a sole director you will need to ensure another director is in place before you resign or the company could be struck off.
60 Second Test Find Your Nearest Office
How do I resign as company director and remove myself from company records?
There are many reasons why you may want to resign from your limited company. This could be due to retirement, relocation, or a desire to take on a new challenge elsewhere. In some instances, you may be asked to resign by your fellow directors or shareholders following a dispute. Regardless of the reasons behind it, resigning as the director of a limited company is a relatively simple process. With this being said, however, you must follow a couple of important steps in order to ensure this is done officially.
Received a Bounce Back Loan?
Don't Worry - There are thousands of other company directors going through the same process. No matter what position you are in and need looking for options, speak to a member of the Real Business Rescue team. It's Free & Confidential.
The team are available now -  0800 644 6080
Tell your fellow directors
One mistake many people make is assuming that notifying Companies House of your decision to resign by way of a TM01 form is all that needs to be done. This is wrong. While submitting a TM01 form will take care of the administrative side of things and ensure you are removed from the records held at Companies House, you should also let your fellow directors and shareholders aware of your decision. Ideally this should take the form of a written notice, either left at or send to the company's registered office, stating your intention to resign and the date this is to be effective from. Remember, it is the company you are resigning from and therefore your formal resignation should be issued to the company; the TM01 form is to let Companies House know that you have already resigned.
Will my name still be linked to the company?
While you may be able to resign and not have your name associated with the company going forwards, you cannot re-write history. Due to your prior association with the business, your details will still be visible on the Companies House website should anybody search for the company in question. You will, however, be listed as a 'resigned' director rather than taking an 'active' role. It will typically be the case that your name, address, and date of birth will be visible, alongside your appointment and termination dates from the company.
Although you can write to Companies House and ask that they remove these details, it is unlikely that they will grant you this request. Additionally, it is likely that your details will appear on previously submitted documents, such as the company's end of year accounts, which will also remain on file.
Need to speak to someone?
If your company is struggling with unmanageable debts, squeezed cash flow, or an uncertain future, you are far from alone. We speak to company directors just like you every single day, and we are here to give you the help and advice you need.
Call our team today on 0800 644 6080
What happens after I resign?
Following your resignation you are no longer a director, and therefore your do not have these responsibilities to the company any longer. On the other hand, you will no longer have access to the company's accounts nor the ability to say how the company should be run. Should the company encounter financial difficulties further down the line, this will not impact you as you will not be held liable for anything which happens to the company after you resign.
Still have questions?
If you are considering resigning as the director of your limited company, or would like advice on any matters relating to company turnaround or insolvency, contact our team of experts today. At Real Business Rescue, we have years of experience working with company directors to resolve their business issues. Our partner-led team will discuss the range of options open to you and ensure you are armed with all the information you need to make an informed decision as to the future of your company. Call us today for a free no-obligation appointment.
Contact the RBR Team Today
---
Free download
Free Insolvency Report
Claim Your Free Business Review
All UK sectors are experiencing specific challenges at present, particularly in light of the Covid-19 pandemic. Find out how your sector is performing here.
Simply search your Limited Company Name or Company Number
Please select your company from the list below:
We will also check if you're eligible for Director Redundancy
Next Steps
We provide free confidential advice with absolutely no obligation.
Our expert and non-judgemental team are ready to assist directors and stakeholders today.
Free Business Review
---
Claim your Free Business Review to understand what options are available to you.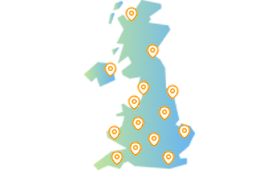 Office Locator
---
Find your nearest office - we have more than 100 across the UK. Remote Video Meetings are also available.
Contact Us Today
---
Free, confidential, and trusted advice for company directors across the UK.