Limited liability partnerships (LLP) and insolvency procedures
If a limited liability partnership becomes insolvent, the partners must wind up the insolvent partnership and understand their obligations, as set out in the Partnership Order. The Order distinguishes different partnership types and partner liability for debt and wrongdoing. The same insolvency tests used for a limited company are used for a limited liability partnership.
60 Second Test Find Your Nearest Office
Understanding insolvency options for Limited Liability Partnerships
Quite often a limited liability partnership (LLP) faces growing levels of debt with no hope of repayment now or in the foreseeable future. When this is the case, the partners may agree it is time to wrap up business affairs and simply dissolve the partnership. However, in recent decades the definition of partnerships has become more clearly defined and as a result, they now need to follow (for the most part) the laws governing winding up an insolvent company due to its corporate similarities.
 If you are a partner in a limited liability partnership, it is important to understand your rights and obligations when winding up an insolvent partnership. Unlike standard partnerships, LLP members have a shared ("joint") responsibility, which should be documented in an "LLP agreement", but no individual ("several") responsibility for each other's actions.
Received a Bounce Back Loan?
Don't Worry - There are thousands of other company directors going through the same process. No matter what position you are in and need looking for options, speak to a member of the Real Business Rescue team. It's Free & Confidential.
The team are available now -  0800 644 6080
The Advent of the Insolvent Partnership Order
Prior to 1994 the rules governing partnerships were a bit unclear in terms of insolvency as a partnership generally was considered an agreement between two or more people to carry on business together as a group with shares pre-stated in the agreement. They tended not to be provided the same protection from personal liability in terms of debts due and most partners were held personally liable for debts owed by an insolvent partnership. In 1994 the rules and regulations were amalgamated under what is called The Partnership Order, usually referred to as the Order, and levels of liability were defined once and for all. With further revisions in 2005/06, the law is now quite clear as to:
The different types of partnership


The extent to which partners are liable for debt and wrongdoing


How certain types of  partnerships are viewed as separate legal entities
Prior to the Order, partnerships roughly fell into the individual bankruptcy scheme but since have been considered separate entities (corporate entities) and many of the insolvency laws pertain to partnerships at this point.
Debt: Identifying the Responsible Parties
Although the 'test' for an insolvent limited liability partnership is similar to the test for an insolvent limited company, there seems to be a bit of confusion when it comes to identifying who owes the debt and to what extent. In general, UK law uses the same insolvency test for limited liability partnerships as it does for companies. The test is twofold in that it determines:
Can the partnership pay their debts when they fall due?
Does the partnership hold assets (when converted to cash) that would not be sufficient to satisfy all of the partnerships debts?
This is where many partners find the underlying confusion. A creditor can choose:
a)      To hold all partners individually/personally liable for the debt
b)      To petition the court to wind up the partnership
c)     To petition the court to hold the partnership and one or more of the partners liable for debt
But how can a creditor hold a partner liable in a limited liability partnership? Isn't the whole point of going 'limited liability' to negate this from happening? Well, yes but only to an extent. Partners in limited liability structures must be aware that the LLP does not wholly eradicate the threat of personal liability as individual members may still be personally liable for the consequences of their own mistakes (however, this doesn't stretch to the mistakes of fellow partners). It is crucial to realise that a negligent error – where a partner is clearly at fault – may expose them to the risk of liability within their own LLP.
Need to speak to someone?
If your company is struggling with unmanageable debts, squeezed cash flow, or an uncertain future, you are far from alone. We speak to company directors just like you every single day, and we are here to give you the help and advice you need.
Call our team today on 0800 644 6080
If you are a partner of an insolvent limited liability partnership, you are not necessarily personally liable for debts incurred during the operation of the enterprise. However, you may also be held personally liable for those debts and a creditor may seek to petition the court to bankrupt you along with the company. Since these statutes are not as clearly defined as you might wish, call the Insolvency Practitioners at Real Business Rescue at the first sign of distress. If you intend to wind up an insolvent partnership, it is in your very best interest to seek competent insolvency help and guidance without delay. Call us today.
Contact the RBR Team Today
---
Free download
Free Insolvency Report
Claim Your Free Business Review
All UK sectors are experiencing specific challenges at present, particularly in light of the Covid-19 pandemic. Find out how your sector is performing here.
Simply search your Limited Company Name or Company Number
Please select your company from the list below:
We will also check if you're eligible for Director Redundancy
Next Steps
We provide free confidential advice with absolutely no obligation.
Our expert and non-judgemental team are ready to assist directors and stakeholders today.
Free Business Review
---
Claim your Free Business Review to understand what options are available to you.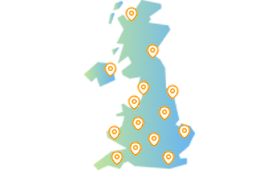 Office Locator
---
Find your nearest office - we have more than 100 across the UK. Remote Video Meetings are also available.
Contact Us Today
---
Free, confidential, and trusted advice for company directors across the UK.