What happens during an insolvency service investigation and what are the possible outcomes?
During an insolvency service investigation, the administrator or liquidator will investigate director conduct by holding interviews and examining company records. If evidence of director misconduct is found, possible outcomes may include director disqualification and jail time.
60 Second Test Find Your Nearest Office
Advice for directors being investigated by the Insolvency Service
Investigations into director conduct are carried out by the Insolvency Service when a company enters compulsory liquidation. Other formal insolvency procedures can also trigger an investigation if director conduct comes into question, or if it is deemed to be in the public interest.
The Insolvency Service investigations team acts on behalf of the Secretary of State, and has powers under civil rather than criminal law. If criminal activity is suspected, they may decide to pass the case to the police and/or other relevant bodies.   
If you are currently undergoing investigation, or fear that one is imminent, Real Business Rescue can help. Our partner-led team has decades of experience advising company directors in times of trouble, and will be able to clarify your position as a director.
Received a Bounce Back Loan?
Don't Worry - There are thousands of other company directors going through the same process. No matter what position you are in and need looking for options, speak to a member of the Real Business Rescue team. It's Free & Confidential.
The team are available now -  0800 644 6080
What investigations take place during the insolvency process?
During formal insolvency, the administrator or liquidator will file a report with the Insolvency Service on director conduct. The elements of investigation at this stage may include:
Interviewing directors and other key officers of the company
Examining the company's accounting records
Gathering evidence from stakeholders, including employees, accountants, and solicitors
If sufficient evidence indicates director misconduct, a report is sent to the Insolvency Service who decides whether or not to pursue the matter through the civil court, under the Company Directors Disqualification Act (CDDA).
So how should you proceed at this time?
Obtaining professional independent advice is clearly an important step once the Insolvency Service has made you aware that a full investigation is underway.  
When you know the reasons for the investigation, it's important to:
Respond promptly to any communications
Establish more detail on why you are being investigated
Gather evidence from third parties to support your own case
Consider a reasoned and consistent explanation as to why the events under investigation took place
How long an investigation takes depends on its complexity, but also on how quickly you and others respond to questions or requests for information.
The law changed on 1st October 2015 in relation to director disqualification - in cases where insolvency commenced after this date, a time limit of three years for applications is in place; prior to this date a two-year time limit applies.
Why are you being investigated?
Instances where allegations of unfit conduct as a director could occur, include:
Failing to put creditor interests first as an insolvent company
Failing to prepare and file statutory accounts and returns
Deliberately reducing the returns available to creditors
Failing to pay HMRC tax and National Insurance liabilities
Not cooperating with the insolvency practitioner during their investigations
What are the possible ramifications?
You may be disqualified from being a director, or from being involved in the formation/running of a company for up to 15 years. If creditors have suffered a material loss, you could also become liable to pay compensation.   
A report is sent to the Insolvency Service Authorisations Team, who decide whether or not there is sufficient evidence, and it is in the public interest, to apply for a Disqualification Order through the courts.
Need to speak to someone?
If your company is struggling with unmanageable debts, squeezed cash flow, or an uncertain future, you are far from alone. We speak to company directors just like you every single day, and we are here to give you the help and advice you need.
Call our team today on 0800 644 6080
Figures released by the Institute of Chartered Accountants in England and Wales (ICAEW) show there was an increase of 56% in director disqualifications by the Insolvency Service between January and March this year.
Take action quickly if you are under investigation. You can call our experts at Real Business Rescue for a same-day meeting free of charge. We'll discuss your situation, and identify the best way forward.
Contact the RBR Team Today
---
Free download
Free Insolvency Report
Claim Your Free Business Review
All UK sectors are experiencing specific challenges at present, particularly in light of the Covid-19 pandemic. Find out how your sector is performing here.
Simply search your Limited Company Name or Company Number
Please select your company from the list below:
We will also check if you're eligible for Director Redundancy
Next Steps
We provide free confidential advice with absolutely no obligation.
Our expert and non-judgemental team are ready to assist directors and stakeholders today.
Free Business Review
---
Claim your Free Business Review to understand what options are available to you.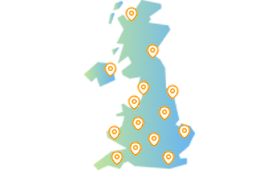 Office Locator
---
Find your nearest office - we have more than 100 across the UK. Remote Video Meetings are also available.
Contact Us Today
---
Free, confidential, and trusted advice for company directors across the UK.