When is the optimum time to enter company administration?
If your business is experiencing extreme pressure from creditors as it is contingently insolvent, yet remains viable, this may be the best time to enter company administration. Company administration can give you the breathing space that you require to restructure company finances and revive the business.
60 Second Test Find Your Nearest Office
Company administration is a process that offers viable businesses the chance to deal with financial decline without the threat of enforced winding up. An eight‐week moratorium on creditor legal action commences on entering administration, and there are various potential outcomes.
These include a restructuring of the company's debts to make it more streamlined and better able to move forward with confidence, sale as a going concern, and a sale of underlying business assets.
Received a Bounce Back Loan?
Don't Worry - There are thousands of other company directors going through the same process. No matter what position you are in and need looking for options, speak to a member of the Real Business Rescue team. It's Free & Confidential.
The team are available now -  0800 644 6080
What are the criteria to enter company administration?
Administration is only suitable under certain conditions, so what are the general criteria for entering the process? It's only appropriate for larger companies that are:
Insolvent and suffering relentless creditor pressure
Fundamentally viable with the current financial problems deemed temporary
Able to demonstrate reliable cash flows/profits, or ownership of valuable assets
When is the best time to enter company administration?
When the company is insolvent
There are three different types of insolvency to consider, and the company's financial position must be confirmed by a licensed insolvency practitioner (IP):
Cash flow insolvency – the business cannot pay its bills as they fall due
Balance sheet insolvency – the value of its liabilities exceeds that of its assets
Legal action insolvency – one or more creditors has taken legal action that could result in compulsory liquidation
On insolvency, directors must change their focus to prioritise creditor interests. This is a statutory requirement, and includes ceasing trade to prevent further financial losses.
When there is extreme creditor pressure
If a winding‐up petition has already been made, or is expected imminently, directors may be able to place their company into administration to protect it from liquidation. In fact, the process provides a much‐needed 'breathing space' when a company is suffering relentless creditor pressure. For eight weeks, the administrator can develop a plan for the business that's appropriate for its situation.
If the company is viable
Long‐term viability is a key criterion when considering administration as a potential option. If it's believed the company's financial decline can be halted and reversed, the time may be right to enter administration.
A common exit from the process involves formally restructuring the company's debts within a Company Voluntary Arrangement, or CVA. This brings into force a new debt repayment structure designed to support the company's recovery over several years, but other potential exits from the process also exist.
Possible outcomes of company administration
Sale as a 'going concern' or a 'pre‐pack' sale
Debt restructuring isn't the only way forward when a company is in administration. Other common outcomes include a 'pre‐pack' sale of the company's underlying assets to a third party or the existing directors ‐ this is called pre‐pack administration. If appropriate, however, the company may also be placed on the open market for sale as a 'going concern.'
Liquidation
If the business cannot be rescued or sold, the only available avenue may be liquidation. Creditors' Voluntary Liquidation, or CVL, allows the company to be closed down according to statutory requirements, and its directors may also become eligible to claim redundancy pay.
Creditors' Voluntary Liquidation is preferable to compulsory liquidation as it protects creditors from further financial losses, and also minimises the likelihood of misconduct or wrongful trading allegations being made against the directors.
Need to speak to someone?
If your company is struggling with unmanageable debts, squeezed cash flow, or an uncertain future, you are far from alone. We speak to company directors just like you every single day, and we are here to give you the help and advice you need.
Call our team today on 0800 644 6080
Professional guidance on the right time to enter company administration
Company administration must be conducted by a licensed IP, and it's crucial to obtain professional insolvency advice at the earliest stage of financial decline. This opens up more options for restructure and recovery, and provides the company with a better chance of returning to profitability in the long‐term.
Real Business Rescue are insolvency specialists and can provide the early advice you need. Please get in touch with our partner‐led team to arrange a free same‐day consultation. We work from a wide network of offices throughout the UK.
Contact the RBR Team Today
---
Free download
Free Insolvency Report
Claim Your Free Business Review
All UK sectors are experiencing specific challenges at present, particularly in light of the Covid-19 pandemic. Find out how your sector is performing here.
Simply search your Limited Company Name or Company Number
Please select your company from the list below:
We will also check if you're eligible for Director Redundancy
Next Steps
We provide free confidential advice with absolutely no obligation.
Our expert and non-judgemental team are ready to assist directors and stakeholders today.
Free Business Review
---
Claim your Free Business Review to understand what options are available to you.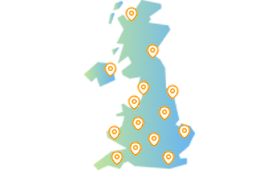 Office Locator
---
Find your nearest office - we have more than 100 across the UK. Remote Video Meetings are also available.
Contact Us Today
---
Free, confidential, and trusted advice for company directors across the UK.