New insolvency rules - what do the changes mean for UK businesses?
New insolvency rules to be introduced in April, will overhaul and modernise a system that has been in place for 31 years. A total of 28 amendments have been made since the Insolvency Act came into force in 1986, and the new rules will consolidate and generally streamline procedures.
Methods of communication between an office-holder and a company's creditors during an insolvency procedure is just one of the areas targeted for change, the intention being to make the entire process more cost-effective and increase the amounts available for distribution to creditors.
So what are the major changes being introduced?
Received a Bounce Back Loan?
Don't Worry - There are thousands of other company directors going through the same process. No matter what position you are in and need looking for options, speak to a member of the Real Business Rescue team. It's Free & Confidential.
The team are available now -  0800 644 6080
User-friendly terminology
Insolvency terminology can be difficult to interpret, leading to misunderstandings by creditors and other parties. The new legislation aims to improve the type of wording used in forms and notices.
Unambiguous wording and less repetition of insolvency terms within the legislation, presented in a way that's easier to understand, will help to avoid misinterpretation by all parties during an insolvency process.
Notices and documents have also been 'standardised,' with common parts applying to a number of different insolvency procedures. This should reduce red tape, and facilitate a smoother process overall.
Creditors' meetings
The requirement to hold an initial meeting of creditors, also known as a Section 98 meeting, has been removed under the new legislation. Additionally, office-holders no longer need to organise a final meeting of creditors to present the accounts in liquidation.
Holding meetings was a costly process requiring either the use of an IP's meeting rooms, or the hire of an external venue. They were rarely well-attended, however, and often represented a waste of time and money that could be better used for the benefit of creditors.
If 10% of creditors, by value or in total number, or 10 individual creditors, request an in-person meeting, the office-holder is obliged to make such arrangements. Information can now also be downloaded from a website, saving time delays and postage costs.
Deemed consent
The new rules allow insolvency practitioners to present their proposals to creditors via letter, and proposals will be deemed accepted unless more than 10% (by value) of creditors object. Exceptions to this include when setting the IP's remuneration, and approving a voluntary arrangement.
Other methods of providing consent to an insolvency practitioner's proposals are available, including electronic voting systems and virtual meetings. The main goal under the new legislation is to facilitate a fair system that allows equal participation from all eligible creditors.
Creditor correspondence
Creditors can now opt-out of receiving correspondence relating to the insolvency if they so wish, but also have the right to opt-in again at any stage. Not having to post out notices and other documents considerably reduces the time and cost of administration, with a modernised approach allowing easy access to information using technology.
Certain documents and notices can be downloaded from a website specified by the office-holder, again saving costs and encouraging a more streamlined approach by all parties. Exceptions include dividend declaration notices, and documents or notices that must be personally delivered.
Additionally, there is no need for an IP to seek a creditor's consent to receive correspondence by email in some instances. If the debtor company has already been communicating with a creditor by email prior to their insolvency, it is assumed that consent has also been given for the IP to correspond in this way.
Need to speak to someone?
If your company is struggling with unmanageable debts, squeezed cash flow, or an uncertain future, you are far from alone. We speak to company directors just like you every single day, and we are here to give you the help and advice you need.
Call our team today on 0800 644 6080
No formal application for claims under £1,000
Creditors' claims of less than £1,000 can now be viewed as 'small debts' by the insolvency practitioner, and no longer require a formal application to the office-holder for repayment. Previously, the insolvency practitioner would have to determine the legitimacy of these claims, but they can now treat them as legitimate without the need for investigation. This reduces the associated time and administrative costs, and speeds up the entire process.  
If you need more detail about these changes in legislation and how they might affect your company, or just require general guidance on insolvency procedures, call one of our experts at Real Business Rescue. We can offer a free same-day consultation in complete confidence to discuss your situation. Our extensive office network comprises 100+ offices across the UK with a partner-led service offering immediate director advice and support.
Contact the RBR Team Today
---
Free download
Free Insolvency Report
Claim Your Free Business Review
All UK sectors are experiencing specific challenges at present, particularly in light of the Covid-19 pandemic. Find out how your sector is performing here.
Simply search your Limited Company Name or Company Number
Please select your company from the list below:
We will also check if you're eligible for Director Redundancy
Next Steps
We provide free confidential advice with absolutely no obligation.
Our expert and non-judgemental team are ready to assist directors and stakeholders today.
Free Business Review
---
Claim your Free Business Review to understand what options are available to you.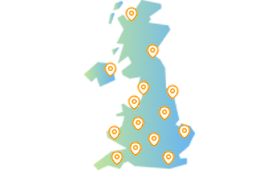 Office Locator
---
Find your nearest office - we have more than 100 across the UK. Remote Video Meetings are also available.
Contact Us Today
---
Free, confidential, and trusted advice for company directors across the UK.