As many as 52 per cent of all businesses in the UK are estimated to be carrying some amount of debt they will never be able to repay.
That's according to the latest figures on toxic debts from the corporate insolvency experts at Begbies Traynor, which highlight some of the damage done to business finances by the pandemic.
Analysis of millions of tax returns by Begbies Traynor suggests that the overall scale of corporate debt across the country increased by around £1.9 trillion to £6.6 trillion over the course of 2020.
For many months after the coronavirus crisis first hit, debtor companies were legally protected from creditor action but those protections have now largely been lifted which is expected to put significant financial pressure on a large number of British businesses.
Issues around toxic debt and businesses continuing to trade while unable to pay their debts have been around since long before the pandemic but the virus crisis is understood to have exacerbated many of the associated problems.
Begbies Traynor has said it expects to see a growing number of 'zombie' companies created in the coming months as toxic debt levels continue to rise towards the end of 2021.
It is also anticipated that creditors will be increasingly looking to call in the debts they're owed to avoid experiencing serious liquidity problems themselves.
"Toxic debt is being washed around UK business and there is a real danger that the loans from government to help businesses through this time will never be repaid," explained Brendan Clarkson, director of national creditor services at Begbies Traynor.
Mr Clarkson added that steps should be taken by relevant decisionmakers to help ensure that there isn't a sudden avalanche of companies entering insolvency in the near future.
"We need to stagger the damage so that the economy and the courts can handle the high levels of pressure," he said.
Reflecting on the same issues, Julie Palmer from Begbies Traynor said: "The high percentage of companies with toxic debt across sectors and the rising debt of corporate UK is alarming."
"The fact that EBITDA of all UK businesses stands at £300 billion is encouraging, but it isn't enough to counteract the huge debts that companies have loaded on their backs at this time."
Data compiled recently for Begbies Traynor showed that there was a 24 per cent increase in the number of UK companies in significant financial distress between the end of June 2020 and the same point this year.
Contact the RBR Team Today
---
Free download
Free Insolvency Report
Claim Your Free Business Review
All UK sectors are experiencing specific challenges at present, particularly in light of the Covid-19 pandemic. Find out how your sector is performing here.
Simply search your Limited Company Name or Company Number
Please select your company from the list below:
We will also check if you're eligible for Director Redundancy
Next Steps
We provide free confidential advice with absolutely no obligation.
Our expert and non-judgemental team are ready to assist directors and stakeholders today.
Free Business Review
---
Claim your Free Business Review to understand what options are available to you.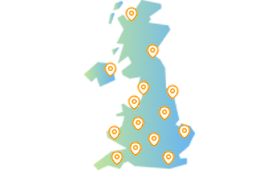 Office Locator
---
Find your nearest office - we have more than 100 across the UK. Remote Video Meetings are also available.
Contact Us Today
---
Free, confidential, and trusted advice for company directors across the UK.