Preference Insolvency Act – Why an insolvent company can be investigated for paying preferred credit
Why an insolvent company can be investigated for preference payments
An equitable distribution of funds during insolvency is required by legislation laid down in the Insolvency Act, 1986. This is to ensure that no unsecured creditors are given preferential treatment at the expense of any others.
It is important that company directors understand this potentially complex area of legislation, as the repercussions can be severe if preferential payments have been made.
Received a Bounce Back Loan?
Don't Worry - There are thousands of other company directors going through the same process. No matter what position you are in and need looking for options, speak to a member of the Real Business Rescue team. It's Free & Confidential.
The team are available now -  0800 644 6080
What is an unfair preference?
If your company becomes insolvent and enters an administration process or is liquidated, the appointed insolvency practitioner will scrutinise all transactions up to two years prior to the insolvency.
Any payments to creditors made in this backdated timescale will be investigated for preferential treatment. If the directors are found to have created a preference, they may face penalties including personal liability for company debts.
This unfair preference rule includes transactions such as the transfer of company assets, as well as payments of cash. A liquidator has the right to request repayment from the beneficiary if they suspect that a preference has been created to the detriment of other unsecured creditors.
How an unfair preference is created
An unfair preference is sometimes created if the creditor is a family member or friend of a board member, for example. There may also be a vested interest or commercial benefits in ensuring that particular creditors are paid prior to declaring insolvency. Creditors who are family members are known as 'connected creditors.'
In these instances it will probably not be difficult to identify and assert that a preference has been intentionally made by the director(s). In other cases, however, the reasons why a particular creditor may have been paid unfairly will require detailed investigation by the insolvency practitioner.
This is part of the IP's role – to thoroughly scrutinise all dealings of the bankrupt company, ensuring that other creditors have not suffered financially because of any specific payments.
Was there an equitable distribution of funds?
A principle exists within insolvency law called 'pari passu.' This means that the distribution of the assets and cash funds of an insolvent company must be equitable, with no unsecured creditor receiving favourable treatment.
The company liquidator will look at payments made within six months of entering insolvency, and if an unfair preference transaction is suspected, they may take action to recover it. In the case of payments to a 'connected creditor,' the time limit is backdated two years prior to the start of winding-up proceedings.
In addition to family members, other connected parties could include an employer or employee, a business partner or another director of the company.
What determines insolvency?
A solvent company has the ability to pay all of its liabilities as they fall due. Therefore, directors have a duty to know and understand their company's financial position at all times. If they can't pay their bills when required, or their liabilities total more than their assets, then the business is deemed insolvent.
Directors are required to seek the professional input of an insolvency practitioner, and to put the interests of all creditors ahead of their own, and those of the company.
In terms of preferential payments, if the transaction is found to have been made when the company was in an insolvent position, or it became insolvent because of the payment, directors are likely to face investigation and penalties as a consequence.
Powers of the liquidator
If a preferential payment has been identified during the liquidator's investigations, they have the power to apply to the court for an order to recover the monies. Where the burden of proof lies depends on whether the creditor was a connected party – a family member, for example.
In this instance, the connected creditor is obliged to prove that there was no intentional preference created, and that they had no knowledge that the company was approaching or had entered insolvency. Otherwise, it is the liquidator's duty to prove that a deliberate preference has been created.
Need to speak to someone?
If your company is struggling with unmanageable debts, squeezed cash flow, or an uncertain future, you are far from alone. We speak to company directors just like you every single day, and we are here to give you the help and advice you need.
Call our team today on 0800 644 6080
Not always a direct or clear-cut transaction
One would think that these types of payments would be obvious simply by checking through a company's bank accounts, but this is not always the case. Transactions like these can take many forms, including the transfer of company property – essentially, any type of transaction that benefits the creditor more than if they had received funds in the same way as other unsecured creditors.
If you need more detailed advice and guidance on how to avoid accusations of unfair preference payments, call our expert team to arrange a same day consultation free of charge. Real Business Rescue provide director advice online, over the phone, or in-person at one of our 100+ UK offices or a place of your convenience. 
Contact the RBR Team Today
---
Free download
Free Insolvency Report
Claim Your Free Business Review
All UK sectors are experiencing specific challenges at present, particularly in light of the Covid-19 pandemic. Find out how your sector is performing here.
Simply search your Limited Company Name or Company Number
Please select your company from the list below:
We will also check if you're eligible for Director Redundancy
Next Steps
We provide free confidential advice with absolutely no obligation.
Our expert and non-judgemental team are ready to assist directors and stakeholders today.
Free Business Review
---
Claim your Free Business Review to understand what options are available to you.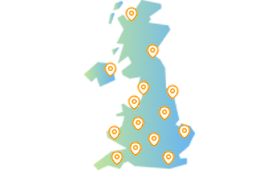 Office Locator
---
Find your nearest office - we have more than 100 across the UK. Remote Video Meetings are also available.
Contact Us Today
---
Free, confidential, and trusted advice for company directors across the UK.