The latest Business Distress Index from Real Business Rescue has revealed the number of SMEs in significant distress* now stands at 620,000 an increase of 76,000 in Q4 2020, putting 2.8 million jobs under threat.
The website RealBusinessRescue.co.uk, set up by Begbies Traynor Group to advise business leaders in financial distress, analysed data from Red Flag Alert and discovered that since lockdown, 118,000 more SMEs have been plunged into distress – a 23% increase since Q1 2020. In the last quarter alone, there has been an increase of 14%, or 76,000 businesses in distress.
In addition to this, Real Business Rescue discovered that the number of start-up businesses (born after 2017) in significant distress soared by 21% in the last quarter due to the pandemic. There are now 131,000 of these fledgling businesses in distress – a 68% increase since the start of lockdown when there were 78,000 start-up businesses in distress.
Despite these rapid increases in distress for such small and young companies, the number of corporate insolvencies dropped by 27% in 2020 with 12,557 compared to 17,196 insolvencies in 2019 – largely down to the government's Covid-19 support schemes that are helping to keep many troubled businesses afloat.
Property, Hotels and manufacturing SMEs hard hit by coronavirus
Of the 620,000 SMEs in distress, Real Business Rescue analysis revealed that in the last quarter alone there was a 20% increase in real estate and property businesses (Q3 2020, 61,471 to Q4 2020, 73,756) putting 108,000 jobs in danger. There was also a worrying 19% increase in significantly distressed SMEs (Q3 2020, 6,148 to Q4 2020, 7,339) in the hotels sector where restrictions continue to impact, while significantly distressed SMEs also increased in support services by 16% (Q3 2020, 85,628 to Q4 2020, 99,281), manufacturing by 15% (Q3 2020, 20,289 to Q4 2020, 23,262) and travel and tourism by 14% (Q3 2020, 3,983 to Q4 2020, 4,554).
However, when it comes to job protection the order is switched. There are more than half a million (516,000) jobs held by the 99,000 support services businesses in significant distress, 349,000 people employed by 35,000 troubled health and education businesses, and 218,000 people employed by 79,000 construction SMEs.
Shaun Barton, National Online Business Operations Director at Real Business Rescue, said:
"Our latest Business Distress Index has tracked the troubles that smaller businesses find themselves in over this period. These SMEs and start-ups don't have the resources to fall back on like the more established companies which have been able to rely on stronger cash flow to survive through this pandemic. Many will have been living from month to month or on a quarterly basis, and this is why they have been hit so hard.
"This latest data highlights that while bigger companies can thrive as the world moves towards greater investment in tech, logistics and construction, smaller organisations can still suffer as huge contracts are hoovered up by their bigger counterparts and the usually fruitful market of mid-sized contracts dries up. But this data is not just useful insight to see where businesses are being tripped up; it is useful to highlight where, who, and how small businesses need help. And it is vitally important that this help is given because without the millions of SMEs in the country, the UK will slow in its development of ideas and progress and the economy will further recess.
"These businesses need to get ahead of the game by considering restructuring action now so that when the creditors come calling, they are in a good space. We can offer help on RealBusinessRescue.co.uk or on the phone to talk through the options such as CVAs, administration, or Fast Track CVAs for companies that were in a good profitable position before the pandemic. Alternatively, there is a good market for investors and buyouts. The only thing that business owners have to be wary about is that these investors are looking for a good deal in a down market. It's an option for an exit, and it could be a good one, but expectations will have to be lower than before the pandemic."
Fledgling transport start-ups failing to fly
According to the insight, the number of fledgling businesses (born in 2017 or later) in significant distress in the telecoms and IT industry increased by 24% in Q4 2020 (Q3 2020, 5,454 to Q4 2020, 6,779) with an increase of 23% in the media sector (Q3 2020, 3,452 to Q4 2020, 4,231) and 22% in the sport and health club sector (Q3 2020, 1,984 to Q4 2020, 2,427)
These increases are even more stark since the start of lockdown. There are now 82% more telecoms and IT start-ups in distress than at the end of March, and 80% more transport and logistics start-ups in distress since the start of lockdown. Surprisingly, the number of start-ups in the bar and restaurant sector in significant distress has only increased by 54% making it one of the lowest increases across the 22 sectors - this is thought to be due to financial aid from government.
These large increases are also represented regionally with 26% more London start-ups falling into significant distress in the last quarter (Q3 2020 28,567 to Q4 2020 35,884). There was also a 21% increase for fledgling businesses in the north east (Q3 2020 2,257 to Q4 2020 2,742) and the south east (Q3 2020,18,021 to Q4 2020, 21,741).
Shaun Barton continues: "There is a wealth of talent and ideas in fledgling businesses and the business community knows this. This is why there will always be options for these companies, even buyout or investor involvement. We are advising these businesses daily and would recommend that they seek out all their options before making rash decisions. Even the biggest businesses restructure; it's just whether they do it correctly. The options are there; SMEs just have to take the leap."
Contact the RBR Team Today
---
Free download
Free Insolvency Report
Claim Your Free Business Review
All UK sectors are experiencing specific challenges at present, particularly in light of the Covid-19 pandemic. Find out how your sector is performing here.
Simply search your Limited Company Name or Company Number
Please select your company from the list below:
We will also check if you're eligible for Director Redundancy
Next Steps
We provide free confidential advice with absolutely no obligation.
Our expert and non-judgemental team are ready to assist directors and stakeholders today.
Free Business Review
---
Claim your Free Business Review to understand what options are available to you.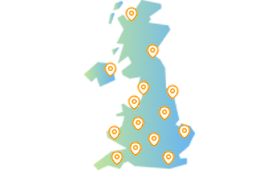 Office Locator
---
Find your nearest office - we have more than 100 across the UK. Remote Video Meetings are also available.
Contact Us Today
---
Free, confidential, and trusted advice for company directors across the UK.