How can a shareholder agreement resolve disputes in the event of company insolvency?
A shareholder agreement between the company and its shareholders can help navigate conflict resolution in the event of company insolvency, a stalemate and family disputes. A shareholder agreement can influence the outcome of important matters during insolvency, such as, shareholder duties and share transfers.
60 Second Test Find Your Nearest Office
Shareholder agreements and company insolvency - what you need to know
Shareholder agreements offer clarity for companies in times of adversity, and can provide a safeguard against trading unlawfully if insolvency strikes. Allegations of trading whilst insolvent are serious if you're a director, and you may be unaware of your obligations under these circumstances.
The Insolvency Act, 1986, states that if directors believe their company is insolvent or likely to become so, they must cease trading to put the interests of creditors first. So how can a shareholder agreement be influential in this situation, and what are the ramifications if you don't have one in place?
Received a Bounce Back Loan?
Don't Worry - There are thousands of other company directors going through the same process. No matter what position you are in and need looking for options, speak to a member of the Real Business Rescue team. It's Free & Confidential.
The team are available now -  0800 644 6080
An agreement tailored to your business
One of the benefits of a shareholders' agreement is that it can be tailored specifically to your company, including how the business might develop in the future, and the way in which disputes will be resolved.
Instructions contained in the agreement take precedence over the company's Articles of Association, and can prevent a stalemate occurring during board meetings. It will detail how particular situations should be resolved, including conflicts between directors or directors and shareholders, and allows a resolution to be implemented without undue pressure on individuals.
Shareholder agreements can be particularly useful in family-run firms, where conflicts often take on a unique standing as professional and personal issues collide. They also benefit minority shareholders who may otherwise have little influence on the outcome of important matters.
What will be included in the agreement?
A well thought-out, bespoke agreement might cover:
The issue and transfer of shares
Shareholder rights and duties
On what basis final decisions will be made, and how disputes are resolved
Voting powers
Exit strategies
Governance issues
Dividend policy and remuneration for directors
How the company will be funded 
The agreement is between the company and its shareholders. It essentially lays down how conflicts will be resolved, preventing a potentially time-consuming and damaging in-house dispute.
Are there any specific risks if you don't have a shareholders' agreement?
The potential for dispute between shareholders, or shareholders and directors, is high when you consider the average life-time of a business. Insolvency is a particularly concerning example of where dispute could cause personal issues for directors, as well as further damage the company's chance of recovery.
Here are just a few scenarios that are commonly experienced:
The company is under threat of insolvency
If the company is threatened by insolvency, directors can be equally split on whether the company should be placed into administration or enter a liquidation procedure. Should one party continue trading, all directors will face scrutiny of their actions pre-insolvency.
 
Family disputes
Arguments between family members can be resolved quickly by referring to a shareholders' agreement, which runs alongside and takes precedence over, the company's Articles of Association.
 
A stalemate in the board room
Stalemates can be avoided where a vote is 50-50 – the likelihood of a financial decline is greater in these circumstances as focus is placed on the dispute rather than on operational needs.
 
Minority shareholders
For shareholders with less than 50%, a formal agreement will protect their interests when important decisions are made. Majority shareholders may wish to take on additional borrowing, for example, or plan to issue new shares.
Need to speak to someone?
If your company is struggling with unmanageable debts, squeezed cash flow, or an uncertain future, you are far from alone. We speak to company directors just like you every single day, and we are here to give you the help and advice you need.
Call our team today on 0800 644 6080
If you already have a shareholder agreement, it should be reviewed at least once a year to take into account new business circumstances, or a change in the market.
Real Business Rescue can advise on shareholder agreements and what should be included for individual businesses. Call our expert team for a free initial consultation, we have an extensive network of 100+ offices offering confidential director support across the UK.
Contact the RBR Team Today
---
Free download
Free Insolvency Report
Claim Your Free Business Review
All UK sectors are experiencing specific challenges at present, particularly in light of the Covid-19 pandemic. Find out how your sector is performing here.
Simply search your Limited Company Name or Company Number
Please select your company from the list below:
We will also check if you're eligible for Director Redundancy
Next Steps
We provide free confidential advice with absolutely no obligation.
Our expert and non-judgemental team are ready to assist directors and stakeholders today.
Free Business Review
---
Claim your Free Business Review to understand what options are available to you.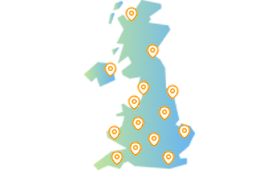 Office Locator
---
Find your nearest office - we have more than 100 across the UK. Remote Video Meetings are also available.
Contact Us Today
---
Free, confidential, and trusted advice for company directors across the UK.