Whose name should I put the commercial lease in?
As a limited company is its own legal entity, it is responsible for keeping up with the liabilities put in its own name such as a commercial lease agreement. If you put a business lease in your own personal name, you become responsible for repaying this agreement should the company not be in the position to be able to do so. While this will not automatically happen with a lease placed in a limited company's name, this may still happen if a director has signed a personal guarantee to underpin the agreement.
60 Second Test Find Your Nearest Office
Should I put my business property lease in personal or company name?
With it not being uncommon for commercial property leases to run for upwards of 10 years, taking on a business premises can represent a hefty financial commitment. Of course at the point of signing such a lease this is done with full confidence in your business's ability to continue to prosper over these years. If your business takes a turn for the worse, however, depending on what kind of lease you have signed, you could find yourself in seriously hot water.
Received a Bounce Back Loan?
Don't Worry - There are thousands of other company directors going through the same process. No matter what position you are in and need looking for options, speak to a member of the Real Business Rescue team. It's Free & Confidential.
The team are available now -  0800 644 6080
Should you put the lease in business or personal name?
When it comes to signing a commercial lease there are typically two ways you can approach this. You can either put the lease in your company's name, or alternatively you can sign the lease in your personal name.
It is often the case that you will be given the option as to which route you want to take; in some instances, however, a landlord will demand that the lease is put in your personal name. The benefits of this for the landlord are clear. If the lease is in your name and you fail to keep up with the required payments, then they can take legal action against you to recover the amount you owe and even petition for your bankruptcy if you are unable to pay.
Protect yourself if you put the lease in your own name
If you do put the lease in your personal name, consider asking for some terms to be included in the contract which can offer you an element of protection in the event of your business needs changing during the lease period. Regular break clauses, for instance, will provide you with the opportunity to walk away from the lease at certain designated points during the agreement without you incurring charges for the entirety of the lease period. Alternatively you could enter into negotiations with your landlord who may allow for a clause to be inserted in the contract which would allow you to switch from a personal lease to a company lease after a certain length of time.
Before putting pen to paper ensure you have protected yourself and your own interests as much as possible. You should seriously consider getting a solicitor to look over the agreement before you sign; you need to know exactly what you are getting yourself in to before committing. This is important for anyone signing a lease, but particularly so for those taking on the lease on a personal basis.
Putting the lease in your company's name
Alternatively your limited company may be able to take out the lease in its own name. By putting the lease in the name of your limited company, you are given the protection afforded by limited liability. This means that if the company is unable to make the required payments, you will not be held personally liable for paying the rent arrears, nor would you be held legally responsible for breaking the terms of the agreement. While this may sound good in theory, you need to be aware of how your personal liability could be affected if you are asked to provide a personal guarantee.
Understanding personal guarantees
Even if your landlord does consent to you putting the property lease in your company's name, do not be surprised if you are asked to sign a personal guarantee (PG), particularly if you are a newly established business or have a history of poor credit.
A PG essentially removes the protection given by limited liability. Should your company be unable to keep to the terms of the agreement, then responsibility for paying the lease will be passed to the individual who signed the PG. The debt is then treated as personal rather than company borrowing. If you have signed a PG and are unable to keep up with the payments once responsibility has shifted to yourself, you will need to consider personal debt options such as an IVA or even bankruptcy.
When it comes to lease agreements, PGs typically shift the responsibility for the entire remaining lease term over to the individual; however, there may be ways you can limit your personal liability. Negotiate with your landlord before signing and see whether they would be happy for your personal liability to be restricted, perhaps by only being personally liable for a further 12 months' rent rather than for the remainder of the lease. Alternatively your landlord may be open to accepting a cash deposit instead of requiring a PG.
Need to speak to someone?
If your company is struggling with unmanageable debts, squeezed cash flow, or an uncertain future, you are far from alone. We speak to company directors just like you every single day, and we are here to give you the help and advice you need.
Call our team today on 0800 644 6080
How Real Business Rescue can help
If you have fallen behind on your commercial lease and are concerned about what this may mean for you and your company going forwards, talk to the professionals at Real Business Rescue. When it comes to business and financial difficulties, time is very much of the essence. By contacting a professional at the first signs of business distress, you can greater increase the chance of a successful outcome.
Regardless of if your business is exhibiting the first sign of problems, or whether it has been financially struggling for some time, we can help. Call our team today to arrange a free no-obligation consultation.
Contact the RBR Team Today
---
Free download
Free Insolvency Report
Claim Your Free Business Review
All UK sectors are experiencing specific challenges at present, particularly in light of the Covid-19 pandemic. Find out how your sector is performing here.
Simply search your Limited Company Name or Company Number
Please select your company from the list below:
We will also check if you're eligible for Director Redundancy
Next Steps
We provide free confidential advice with absolutely no obligation.
Our expert and non-judgemental team are ready to assist directors and stakeholders today.
Free Business Review
---
Claim your Free Business Review to understand what options are available to you.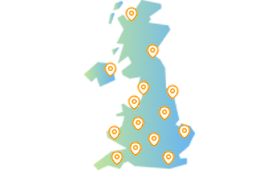 Office Locator
---
Find your nearest office - we have more than 100 across the UK. Remote Video Meetings are also available.
Contact Us Today
---
Free, confidential, and trusted advice for company directors across the UK.