What happens if you breach a guarantee in a commercial lease?
A commercial lease guarantee is a promise made to your landlord to comply with the lease terms and fulfil your payment obligations. If you breach the terms of the agreement or can't afford the rent for your commercial property, the landlord may call in the lease guarantee - this will trigger payment from your guarantor.
60 Second Test Find Your Nearest Office
Signing a lease guarantee: What happens if you can't afford the rental on commercial offices?
We understand how serious this is and how you must be feeling. Before doing anything, read the following information and give us a call to find viable alternatives. Help is out there so don't feel like you are fighting an uphill battle all alone.
One of the unfortunate aspects of being a director of a struggling business is the personal liability you may encounter. Even directors of limited liability companies can be held personally responsible for company debts, if they signed a personal guarantee when renting commercial offices or business space.
Every day we are called by directors who ask what will happen if they can't afford the rent but have signed a lease guarantee. The answer isn't always cut and dry, but here are a few things you may wish to be aware of.
Received a Bounce Back Loan?
Don't Worry - There are thousands of other company directors going through the same process. No matter what position you are in and need looking for options, speak to a member of the Real Business Rescue team. It's Free & Confidential.
The team are available now -  0800 644 6080
Lease Guarantees: Forewarned Is Forearmed
As always, it would be better to thoroughly understand what you are signing before you sign the lease agreement. At the moment you may simply want to occupy that space to get the ball rolling and your business up and running. That's all well and good but have you taken the time to read the small print?
A common mistake is for directors to use their home or other vital assets as security when signing a lease guarantee because, as mentioned, they are overly anxious to set up shop. We would advise them to think about the potential consequences should they be unable to pay the rental at some future date. Think about how devastating it would be to lose your home!
Understanding Why Landlords Require Guarantees
Of course, landlords want to be assured that tenants can pay the rent. This is especially true of commercial tenants as the space they occupy is usually larger and much more costly than rents on dwellings. Hence, most landlords will check the creditworthiness of the business and if they lack a sufficient score a personal guarantee may be called for.
This is a good point to keep in mind when being faced with a landlord who is on the brink of calling in a lease guarantee. Remember, they only want to get paid rents on their investment/income properties. We can help negotiate with landlords who are intent on getting paid now.
Avoiding the Consequences of Defaulting on a Lease Guarantee
Perhaps we can help establish a CVA (Company Voluntary Arrangement) with your creditors. It is quite possible that you have other secured debts as well and what better way to solve all your debt worries in one go? A registered IP from Real Business Rescue can help with the CVA process all the way through from your initial meetings with the directors and members to the final agreement which will be recognised by the courts.
A CVA must be administered by an Insolvency Practitioner according to UK rules and regulations, but not just any IP will do. 

Put your trust in someone who has fought successfully for clients over a long period of time. That would be Real Business Rescue with over two decades of service to businesses throughout the UK.
There are other rescue options which may be available to you as well, so don't lose heart if a CVA isn't right for your company. Perhaps funding and finance would get you through a temporary bump in the road and we can help lead you in the right direction here as well. From invoice factoring to small business loans, there may be financial help available.
If none of those will work you may also want to consider Company Administration to reorganise your business model or even Pre Pack Administration to start off as an entirely new entity with new owners. There are so many options open to struggling businesses that it is important to find one that best suits your needs.
Need to speak to someone?
If your company is struggling with unmanageable debts, squeezed cash flow, or an uncertain future, you are far from alone. We speak to company directors just like you every single day, and we are here to give you the help and advice you need.
Call our team today on 0800 644 6080
Don't feel that all is lost if your landlord is threatening to hold you to your lease guarantee. The insolvency specialists at Real Business Rescue are at hand to help guide you through this stressful time. 

Let us help you hold on to what you have worked so hard to build, both in your commercial undertakings as well as in your personal assets. Give us a call today so that we can help you avoid the consequences of defaulting on a lease guarantee.
Contact the RBR Team Today
---
Free download
Free Insolvency Report
Claim Your Free Business Review
All UK sectors are experiencing specific challenges at present, particularly in light of the Covid-19 pandemic. Find out how your sector is performing here.
Simply search your Limited Company Name or Company Number
Please select your company from the list below:
We will also check if you're eligible for Director Redundancy
Next Steps
We provide free confidential advice with absolutely no obligation.
Our expert and non-judgemental team are ready to assist directors and stakeholders today.
Free Business Review
---
Claim your Free Business Review to understand what options are available to you.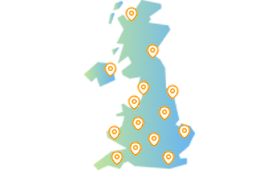 Office Locator
---
Find your nearest office - we have more than 100 across the UK. Remote Video Meetings are also available.
Contact Us Today
---
Free, confidential, and trusted advice for company directors across the UK.