What does the CRAR scheme mean for landlords and tenants with rent arrears?
The Commercial Rent Arrears Recovery (CRAR) scheme is a legal procedure that landlords of commercial properties can use to recover unpaid rent from tenants who still occupy the premises.
Therefore, if you are a commercial tenant and you fall behind on your rental payments, this is a process that could be used against you. But how does it work and what are your rights?
Take Our Free 60 Second Test
Get an instant understanding of your:
Debt and Asset Position
Formal Insolvency Options
Next steps
Plus much more ...
Start The 60 Second Test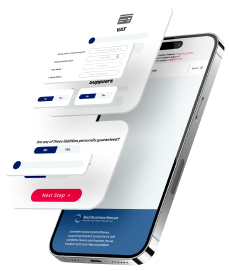 When can the CRAR scheme be used?
If you default on a commercial lease and are unable to pay your rent, there are several different routes your landlord can choose to take. Depending on the terms of your lease, your landlord may be able to use the deposit you paid at the start of the agreement to cover the rent arrears. Alternatively, they may seek to recover possession of the property via a process known as forfeiture or take court proceedings against you to recover the rent arrears.
Another option landlords have is to use the Commercial Rent Arrears Recovery scheme. It came into force in 2014 and allows commercial landlords to instruct an enforcement agent to enter the premises and take control of your goods before selling them to recover the debt.
How does the CRAR scheme work?
The Commercial Rent Arrears Recovery scheme can only be used to recover unpaid rent and not service charges, insurance or any other sums due. It only applies to commercial tenancies and not mixed-use or residential tenancies and at least seven days of rent must be outstanding for the CRAR scheme to be used.
To instigate the process, the landlord must provide you with seven days' notice of enforcement. Once the notice period is over, if you have not paid the rent arrears in full, enforcement agents can enter the property via an open or unlocked door to seize goods. Importantly, CRAR can be used by a landlord even where no reference is made to it in the lease, although it only applies if you have a lease in writing.
From the notice being served, the enforcement agents have a 12-month time limit to seize the goods. Once the goods are seized, they must be valued and held for at least seven days before they can be sold.
UK's number one for director advice
We handle more corporate insolvency appointments than any other UK firm; demonstrating our commitment to helping directors and business owners in financial distress.
The team are available now -  0800 644 6080
60 Second Test Find Your Nearest Office
What are your rights under CRAR?
As a commercial tenant, once you receive the notice of enforcement, you cannot remove or sell goods from the property. What you could do, though, is apply to the court for a set-aside or a delay of execution, which could give you more time to pay what you owe.
Once the enforcement agents arrive at the premises, they will look to either:
Enter into a controlled goods agreement
Remove goods ready for sale
Clamp a vehicle
Lock up goods on part of your premises
If the business is financially viable, entering into a controlled goods agreement could be beneficial. You will have the chance to negotiate a deal to repay the debt over time and the goods will remain on your premises. However, if you fall behind on the agreed repayments, the goods will be seized.
If the enforcement agents remove goods from the site, they must give you an inventory of everything they seize. If you do not have assets that can be sold to recover the debt and cannot pay the outstanding rent, the landlord can withdraw the CRAR notice and seek to repossess the property by forfeiting the lease.
What goods can enforcement agents take?
Enforcement agents can only seize goods that belong to you or that you co-own. They can't take goods that are wholly owned by a third party. They also can't take essential goods, goods that are in use when the enforcement officers enter the premises or goods that are directly linked to trading and have a value of less than £1,350.
Are you struggling to pay your commercial rent?
If you're struggling to pay your rent and are worried your business is insolvent, there are options available to you. We speak to company directors like you every day and can give you the help and advice you need to turn your business around or close it down in the best way. Call our expert advisers today to arrange a free no-obligation consultation. With over 100 offices located up and down the country, you're never far from expert help and advice.
Real Business Rescue are here to help
Still unsure whether liquidation is right for your company? Don't worry, the experts at Real Business Rescue are here to help. Our licensed insolvency practitioners will take the time to understand the problems your company is facing before recommending the best course of action going forward based on your own unique circumstances.
UK's Largest Liquidators
100+ Offices Nationwide
100% Confidential Advice
Supported 25,000+ Directors
Meet The Team
Team of Qualified Experts
Trusted team of experts on hand to assist
Meet The Team
Looking for immediate support?
Complete the below to get in touch
Free 60 Second Test
For Ltd Company Directors
Get An Instant Understanding Of Your:
Debt and Asset Position
Director and Liability Review
Next Steps
Plus much more ...
Real Business Rescue Recommended
Next Steps
We provide free confidential advice with absolutely no obligation.
Our expert and non-judgemental team are ready to assist directors and stakeholders today.
60 Second Test
---
Understand your company's position and learn more about the options available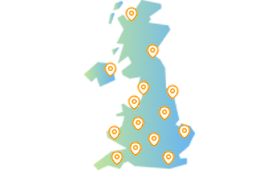 Office Locator
---
Find your nearest office - we have more than 100 across the UK. Remote Video Meetings are also available.
Contact Us Today
---
Free, confidential, and trusted advice for company directors across the UK.