Where do preferential and non-preferential creditors rank in the creditor hierarchy?
Preferential creditors are first in line when payments are distributed to company creditors during the company liquidation process, such as fixed-charge holders, whereas, non-preferential creditors rank below preferential creditors.
60 Second Test Find Your Nearest Office
Understanding the different types of company creditors
Put simply, a creditor is someone – either an individual or company – who is owed money. Company creditors take many forms including suppliers, contractors, customers, employees, landlords, and finance companies. As the director of an insolvent company, you may even find that you yourself are a creditor if you have been loaning the business money from your personal funds.
In an ideal world, all creditors would be paid what they are owed as per the original agreement – whether that is a one-off payment, a monthly salary, or quarterly rent payments. However, when a company begins to experience financial difficulties, this is not always possible, and when it comes to insolvency, not all creditors are equal.
Received a Bounce Back Loan?
Don't Worry - There are thousands of other company directors going through the same process. No matter what position you are in and need looking for options, speak to a member of the Real Business Rescue team. It's Free & Confidential.
The team are available now -  0800 644 6080
What happens to company assets in liquidation?
Essentially when a company is liquidated, a licensed insolvency practitioner is appointed to close the business down and realise as much money for outstanding creditors as possible. This is done by selling – or 'liquidating' – the insolvent company's assets and paying these proceeds to those the company owes money to.
Due to the nature of an insolvent liquidation, there will not be sufficient funds within the business to allow for all creditors to recoup the full amount they are owed. Some will inevitably be left with a shortfall while others may miss out on payment entirely.
Who are preferential creditors?
In the event of a company becoming insolvent and entering into a formal insolvency process, such as a Creditors' Voluntary Liquidation (CVL), some creditors stand a better chance of recovering the money they are owed than others. These are known as preferential – or preferred – creditors and they get priority over non-preferential creditors when the insolvency practitioner distributes funds.
When it comes to releasing funds to creditors, insolvency practitioners must follow a designated hierarchy of payment as set down in the Insolvency Act 1986. This determines the order in which creditors are paid, and the share of the available funds they are entitled to. The order is as follows:
Fixed charge holders – Secured creditors including mortgage providers and asset finance companies
Preferential creditors – Including employees
Secured creditors with a floating charge, and the 'prescribed part'
Unsecured creditors – Makes up the majority of creditors in an insolvency case and includes unsecured bank loans and credit card providers, suppliers, landlords, contractors
What about HMRC – are they a preferential or non-preferential creditor?
Currently HMRC are non-preferential creditors, ranking among other unsecured creditors of the company. This means they typically see very little in the way of returns when an insolvent company goes into liquidation.
There are plans afoot to give HMRC secondary preferential status for certain tax debts including VAT, PAYE, and NICs. While they would be the lowest category of preferential creditors, this shift in status would still propel them up the pecking order when funds are distributed.
This move is expected to increase annual returns to HMRC by £195 million; this would be at the detriment to other unsecured creditors and floating charge holders who can expect their own returns to decrease at a similar level.
Need to speak to someone?
If your company is struggling with unmanageable debts, squeezed cash flow, or an uncertain future, you are far from alone. We speak to company directors just like you every single day, and we are here to give you the help and advice you need.
Call our team today on 0800 644 6080
Considering liquidation?
If your company is experiencing financial distress and you are concerned how a potential liquidation could affect your creditors, contact the experts at Real Business Rescue for immediate advice and guidance. We can talk you through your situation and recommend the most appropriate course of action. With over 100 offices located across the country you are never far from expert help.
Contact the RBR Team Today
---
Free download
Free Insolvency Report
Claim Your Free Business Review
All UK sectors are experiencing specific challenges at present, particularly in light of the Covid-19 pandemic. Find out how your sector is performing here.
Simply search your Limited Company Name or Company Number
Please select your company from the list below:
We will also check if you're eligible for Director Redundancy
Next Steps
We provide free confidential advice with absolutely no obligation.
Our expert and non-judgemental team are ready to assist directors and stakeholders today.
Free Business Review
---
Claim your Free Business Review to understand what options are available to you.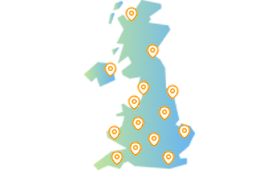 Office Locator
---
Find your nearest office - we have more than 100 across the UK. Remote Video Meetings are also available.
Contact Us Today
---
Free, confidential, and trusted advice for company directors across the UK.