Rishi Sunak opened his budget speech this afternoon in positive spirits, stating this was a budget to prepare the country for a new economy post-Covid; an economy fit for a new age of optimism "where the only limit to our potential is the effort we are prepared to put in and the sacrifices we are prepared to make".
Despite being openly criticised by the speaker of the House of Commons, Lindsay Hoyle, for revealing too many details prior to officially unveiling this years' budget, Rishi Sunak did keep back a few surprises for when he took to the podium this lunchtime. Here are the key measures which will affect businesses and individuals across the country:
New fiscal rules – Sunak set out two new fiscal rules which will be laid before a vote in the House of Commons. The first rule is that underlying public sector net debt should be falling as a percentage of GDP; the second rule is that, in normal times, the state should only borrow to invest with everyday spending being paid through taxation.
Increase in National Living Wage – The National Living Wage will increase to £9.50/hour from April. This is a rise of 6.6% and will be worth over £1,000 a year (pre-tax) for a full-time worker on the NLW. In a further boost to wages, the freeze on public sector salaries will also be lifted; however, with inflation expected to reach over 4% in the coming months, this may not be enough to keep up with the cost of living.
Business rates – Despite calls from the opposition to abolish business rates, Sunak confirmed business rates will remain, however, they will be reformed. A more frequent revaluation cycle, of every three years, will begin from 2023 with the aim of making the rate charged fairer and more reflective of its current value. Business Rates Improvement Relief will mean that from 2023, every business will be able to make property improvements and pay no extra rates for 12 months.
Business rates for hospitality – Hospitality, retail, and leisure businesses will receive a discount of 50% up to a max of £110k on their business rates for a period of one year. Coupled with the Small Business Rates Relief, an estimated 90% of these hospitality businesses will see a discount of at least 50%. This initiative is worth 1.7bn to the businesses that qualify.
Corporation tax – The £1m/year investment allowance has been extended until March 2023 instead of ending in December as planned. The bank surcharge, which is levied on the profits of banks, will be cut from 8% to 3%; Sunak reasoned this would keep the City competitive and an attractive place to do business.
Tax relief for the Arts and Culture sector – Existing tax reliefs for museums, galleries, theatres, and cultural attractions which was due to end in March 2022, will be extended until April 2024. This is worth an estimated £800m for qualifying businesses.
R&D funding and tax relief – Sunak promised £22bn R&D investment by 2026-27 in an effort to continue the "levelling up" mission which is at the heart of this year's budget. This represents a 50% increase and is in additional to the existing R&D tax relief.
Help for the HGV driver shortage - The HGV levy, which was already suspended until August, will be suspended for another year. Vehicle excise duty for HGVs will also be frozen in an effort to address the driver shortage.
Universal Credit reform – Universal Credit claimants will keep more of their earnings thanks to a reduction in the taper rate; this will reduce from 63% down to 55%. This amendment will be rushed through government, and will become effective from 1st December this year at the latest.
Improving transport, infrastructure, and connectivity – Almost £7bn has been promised to improve local transport in regions outside of London. While £6.9bn has been ringfenced, only £1.5bn of this is new money.
Alcohol duty – Streamlined system which works on the principle that the stronger the alcohol content, the more tax will be due. Furthermore, the planned increase in duty on spirits, wine, cider, and beer will be cancelled as of midnight tonight. Draught Relief will apply a new, lower rate of duty on draught beer and cider which cuts duty by 5%.
Contact the RBR Team Today
---
Free download
Free Insolvency Report
Claim Your Free Business Review
All UK sectors are experiencing specific challenges at present, particularly in light of the Covid-19 pandemic. Find out how your sector is performing here.
Simply search your Limited Company Name or Company Number
Please select your company from the list below:
We will also check if you're eligible for Director Redundancy
Next Steps
We provide free confidential advice with absolutely no obligation.
Our expert and non-judgemental team are ready to assist directors and stakeholders today.
Free Business Review
---
Claim your Free Business Review to understand what options are available to you.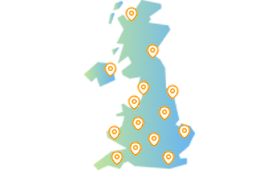 Office Locator
---
Find your nearest office - we have more than 100 across the UK. Remote Video Meetings are also available.
Contact Us Today
---
Free, confidential, and trusted advice for company directors across the UK.