What happens when a company with a Bounce Back Loan (BBL) goes into liquidation?
A limited company with an outstanding Bounce Back Loan can be liquidated using a Creditors' Voluntary Liquidation (CVL) under the guidance of a licensed insolvency practitioner. You cannot dissolve a company with an outstanding Bounce Back Loan as the strike off process is reserved for businesses with no liabilities.
60 Second Test Find Your Nearest Office
Liquidate your company with an outstanding Bounce Back Loan
At the height of the Covid-19 pandemic, the government introduced a range of measures to help businesses survive during this period of unprecedented business disruption. One of these initiatives was the bounce back loan scheme - but thousands of businesses haven't bounced back and many face the prospect of liquidation.
This had led to many company directors asking questions about what happens when a company goes into liquidation but has an outstanding bounce back loan? In this article, we look to explain the situation in full. Remember - you can get a free consultation with one of our expert business rescue advisers at a time convenient to you, to discuss any queries you have regarding bounce back loans and liquidation.
Received a Bounce Back Loan?
Don't Worry - There are thousands of other company directors going through the same process. No matter what position you are in and need looking for options, speak to a member of the Real Business Rescue team. It's Free & Confidential.
The team are available now -  0800 644 6080
Understanding Bounce Back Loans
These were loans worth up to £50,000 and did not require any repayments to be made for the first 12 months. The government also covered the cost of any fees and interest for the first year, with a low interest rate of just 2.5% charged thereafter for the duration of the loan.
Due to the favourable terms attached to the loans - including the fact that no personal guarantee had to be given by the borrowing company's directors - they proved to be extremely popular with businesses across the country. While this type of borrowing was a lifeline to companies at the time, now repayments are becoming due, many are faced with the reality of servicing a significant monthly outgoing at a time when cash flow is still recovering from the aftermath of the pandemic.
It is not only the companies who took out these loans which are feeling the heat; the government likewise is now faced with a potentially costly problem on its hands.
Bounce Back Loans and Government Guarantees
The government provided 100% security for each and every bounce back loan taken out. While companies are keeping with the repayments on their loans, this government guarantee does not come into play. However, should a business who took out one of these loans not be able to keep up with the repayments and subsequently close down, the government will be responsible for repaying the banks the outstanding amount of the bounce back loan.
With over 2m companies taking our loans worth in excess of £47.36bn, this is something the government is clearly not keen to do. In an effort to mitigate the potential losses caused by unpaid bounce back loans, the government is rushing through legislation in order to make it more difficult for a business with an outstanding loan to strike their company off. It is important here to recognise the difference between striking off a company and placing it into liquidation.
Closing a company with a bounce back loan
Striking off a company - also known as dissolving a company - is an informal way of closing down an unwanted business and having its name removed from the register held at Companies House. Once a company's name has been removed from the register it no longer exists as a legal entity, meaning the company and its directors cannot be chased for any outstanding debts unless they have been personally guaranteed.
Strike off is designed as an easy and affordable way of closing down a business which has neither assets nor liabilities, rather than for companies which are classed as insolvent. Insolvent companies need to go down the route of formal liquidation in order to ensure creditors are treated fairly.
However, there is nothing to stop the director of an insolvent company submitting the strike off application (DS01) and in some instances, an insolvent company can be closed via this process if no objections are received following the application. As strike off is not classed as a formal liquidation process, there is no investigation carried out into the company's affairs once it has been dissolved. This differs from liquidation where an investigation forms part of the closure process.
Strike off not an option with a bounce back loan
With billions of pounds tied up in bounce back loans, upcoming legislation will mean that all companies which close either through liquidation or strike off, which have an outstanding bounce back loan at the time, will be subject to investigation by the Insolvency Service. Furthermore, the government is urging banks to formally object to any strike off application made by a company with an outstanding bounce back loan. An objection to a strike off application would prevent the company from being formally closed down using this method. This makes strike off a very slim possibility for companies holding an outstanding a bounce back loan.
Bounce back loans and company liquidation
With strike off ruled out, companies with a bounce back loan which cannot be repaid must instead close the business using a formal liquidation process. For insolvent companies, this is achieved through a Creditors' Voluntary Liquidation (CVL).
A CVL allows for an insolvent company to be closed in an orderly manner under the professional guidance of a licensed insolvency practitioner. It is a director-initiated process which ensures all outstanding creditors of an insolvent company are treated fairly and in accordance with the Insolvency Act 1986.
As the director of an insolvent company, you have a number of duties and responsibilities; one of these is ensuring you place the interests of your creditors above those of yourself, your fellow shareholders, and your company. Your conduct as a director will be considered as part of any subsequent investigation, and should it be discovered that you failed in your duties, you could face the possibility of being made liable for the debts of your company, or even face disqualification from acting as a director for up to 15 years.
By being proactive and enlisting the help and advice of a licensed insolvency practitioner once you know your company is unable to repay its bounce back loan or any other borrowing it may have, you are demonstrating your desire to prioritise creditor interests.
Need to speak to someone?
If your company is struggling with unmanageable debts, squeezed cash flow, or an uncertain future, you are far from alone. We speak to company directors just like you every single day, and we are here to give you the help and advice you need.
Call our team today on 0800 644 6080
Advice for closing your company with a bounce back loan
If you have already fallen behind on your bounce back loan repayments, or believe you will struggle to repay the loan in the future, you should make it a priority to seek the guidance of a licensed insolvency practitioner as soon as possible. An insolvency practitioner will be able to conduct an independent assessment of your company, its finances, and its likely future viability, before recommending the best course of action. This may be liquidation, or alternatively, the company may be able to be rescued through a process of restructuring or by initiating negotiations with creditors.
Call our expert team today for immediate help and advice, or to arrange a consultation with a licensed insolvency practitioner.
Contact the RBR Team Today
---
Free download
Free Insolvency Report
Claim Your Free Business Review
All UK sectors are experiencing specific challenges at present, particularly in light of the Covid-19 pandemic. Find out how your sector is performing here.
Simply search your Limited Company Name or Company Number
Please select your company from the list below:
We will also check if you're eligible for Director Redundancy
Next Steps
We provide free confidential advice with absolutely no obligation.
Our expert and non-judgemental team are ready to assist directors and stakeholders today.
Free Business Review
---
Claim your Free Business Review to understand what options are available to you.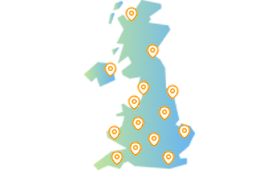 Office Locator
---
Find your nearest office - we have more than 100 across the UK. Remote Video Meetings are also available.
Contact Us Today
---
Free, confidential, and trusted advice for company directors across the UK.