What to do if you are in commercial mortgage arrears
As businesses throughout the UK continue to struggle with the effects of coronavirus on cash flow and operational ability, the pressure to pay bills and repay loans is increasing. A limited company mortgage is a priority payment, and if you can't afford to pay, there's a chance that your lender will repossess the asset to recover their money.
Given the widespread financial difficulty businesses are experiencing, however, your lender may also be open to negotiations to reduce your monthly mortgage payments, if only for a short time.
This could be on an official or unofficial basis, but either way it would provide a breathing space to take action to avoid full insolvency. The company may need to source further funding, for example, which would provide a cash buffer until able to recover its financial footing.
So what should you do if you can't afford to pay your limited company mortgage, and how can you prevent this situation from worsening?
Received a Bounce Back Loan?
Don't Worry - There are thousands of other company directors going through the same process. No matter what position you are in and need looking for options, speak to a member of the Real Business Rescue team. It's Free & Confidential.
The team are available now -  0800 644 6080
Contact your mortgage lender
It's crucial to let your mortgage lender know you can't afford to pay, and to be open and honest in your communications. If they understand that you want to remedy the situation and that you're not deliberately avoiding repayment, they may be more willing to offer reduced payments for a time.
As you know, your mortgage is a priority payment, and by quickly contacting your lender it shows you're taking your company's liabilities seriously. Essentially, you want to prevent the property from being repossessed, and taking this type of action without delay can help. 
Seek insolvency advice when you can't pay your commercial mortgage
It's crucial to seek licensed insolvency advice if you're unable to meet your limited company's mortgage payments, but even if the business has become insolvent it doesn't mean that it has to close.
You may be able to improve the situation via a range of measures, but preventing legal action by the lender is key. If the mortgage provider believes your business' financial issues aren't temporary, they could take swift action through the courts.
So what choices might you have if your company is struggling to pay the mortgage? Essentially, you need to free up sufficient cash to meet the repayments – this may be achieved by restructuring your business' affairs, and/or introducing new funding.
Sourcing alternative finance
Alternative finance is known for its flexibility, and can offer the financial boost your company needs to pay its commercial mortgage. Invoice finance is just one form of alternative funding that could help.
Factoring and invoice discounting, both forms of invoice finance, provides regular cash injections over the course of each month, based on the value of your invoices. A proportion of each invoice is typically released within 24 hours of issue, and the remainder becomes available when your customer pays – minus the lender's fees.
Company restructuring
Restructuring your business can make it more streamlined and better able to deal with the current financial pressures. Streamlining typically means lowered costs, and enables a business to operate with greater agility in the future.
So what does streamlining involve? It might include making redundancies or selling assets so that the business can meet its financial liabilities and become more profitable over time.
Formal insolvency measures
As we mentioned earlier, even if your company becomes insolvent, it doesn't mean it has to close down. If the business owes more than one debt, it may be possible to formally negotiate with creditors to pay an affordable amount each month. This official agreement is called a Company Voluntary Arrangement (CVA), and would free up money to pay the mortgage.
Company administration may also be an option if creditor pressure is becoming unmanageable - this process prevents any planned legal action from taking place, and ceases any action that's already started.
Need to speak to someone?
If your company is struggling with unmanageable debts, squeezed cash flow, or an uncertain future, you are far from alone. We speak to company directors just like you every single day, and we are here to give you the help and advice you need.
Call our team today on 0800 644 6080
If you can't afford to pay your limited company mortgage, it's vital to seek early insolvency advice. Real Business Rescue are licensed insolvency practitioners and can provide the reliable guidance you need.
Please contact one of our partner-led team to arrange a free, same-day consultation. We operate an extensive network of offices around the country, so you're never far away from professional support.
Contact the RBR Team Today
---
Free download
Free Insolvency Report
Claim Your Free Business Review
All UK sectors are experiencing specific challenges at present, particularly in light of the Covid-19 pandemic. Find out how your sector is performing here.
Simply search your Limited Company Name or Company Number
Please select your company from the list below:
We will also check if you're eligible for Director Redundancy
Next Steps
We provide free confidential advice with absolutely no obligation.
Our expert and non-judgemental team are ready to assist directors and stakeholders today.
Free Business Review
---
Claim your Free Business Review to understand what options are available to you.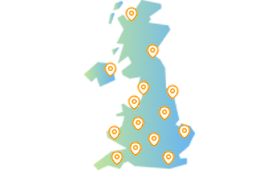 Office Locator
---
Find your nearest office - we have more than 100 across the UK. Remote Video Meetings are also available.
Contact Us Today
---
Free, confidential, and trusted advice for company directors across the UK.