Understanding your responsibilities when it comes to the National Minimum Wage
I can't afford to pay National Minimum Wage or National Living Wage
With an ever-increasing cost of living, caused by soaring fuel, housing, and food costs coupled with stagnant incomes, lower-earning households have felt the squeeze particularly hard. The pressure has been on the government to improve the wages of those at the bottom of the earnings ladder by increasing rates of both national living wage and national minimum wage. While this is undoubtedly welcome news to those workers given a boost to their pay packets, on the other side of the coin, the cost of being an employer is soaring.
Increased wages also come with increased NICs and income tax contributions for employers, as well as a higher amount needing to be placed into auto enrolment pension schemes. This increasing financial burden could see some already distressed businesses being pushed to breaking point, particularly if they are unprepared for the increases. Here is what you need to know about paying the National Living Wage (NLW) or National Minimum Wage (NMW), and what you should do if you are unable to meet these costs.
Struggling to pay National Minimum Wage or National Living Wage?
If you cannot pay your National Minimum Wage or National Living Wage, you need to speak to a member of the expert team at Real Business Rescue to understand your next steps -
Call Today on 0808 253 5217
Take Our Free 60 Second Test
Get an instant understanding of your:
Debt and Asset Position
Formal Insolvency Options
Next steps
Plus much more ...
Start The 60 Second Test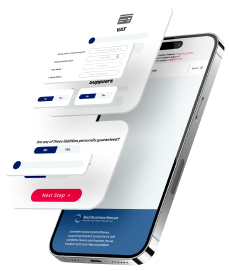 What is the difference between National Living Wage and National Minimum Wage?
Both represent the minimum level an employee must be paid; however, the difference in which one is applicable to any given individual comes down to their age. The NLW is applied to those aged 23 and above; NMW is given to anyone below 23. For the 2023/24 tax year, the NLW is £10.42 an hour which is applicable to all workers aged 23 and over. Rates for NMW are slightly more complicated as they are tiered according to age. They are as follows:
Aged 21-22 - £10.18 (2023/24 tax year)
Aged 18-20 - £7.49 (2023/24 tax year)
Aged under 18 - £5.28 (2023/24 tax year)
Apprentices 16-18 (or first-year apprentices aged 19+) - £5.28 (2023/24 tax year)
How are pensions affected?
As contributions to auto enrolment pension schemes are based on a percentage of qualifying earnings, any increase to an employee's salary will likewise see you having to pay more towards their pension.
Pension contribution levels rose in April 2019, going up to 8% of qualifying earnings. While employees will bear the brunt of this, having to contribute 5% of this amount, employers' contributions make up the remaining 3%.
Is your company insolvent?
If your company is insolvent you have a number of legal responsibilities that you must adhere to. Taking steps to protect creditors from further losses by contacting a licensed insolvency practitioner can help ensure you adhere to these duties.
The team are available now -  0800 644 6080
60 Second Test Find Your Nearest Office
Do I have to pay National Living or National Minimum Wage?
Quite simply – yes. These are the legal minimum rates you must pay to any employee regardless of the hours they work, length of service, or the duration of their contract. Failure to remunerate employees accordingly is against the law.
You should not confuse the National Living Wage with the 'UK living wage'. This is a voluntary scheme set up by the Living Wage Foundation which encourages employers to pay their staff a higher rate of pay than current NLW levels. This is not compulsory, although several big-name employers have decided to adopt these recommended rates of pay.
What happens if I can't pay National Living or National Minimum Wage?
It is a criminal offence not to pay employees either the National Minimum Wage, or the National Living Wage, depending on which scheme is applicable to them. Failure to adhere to your responsibilities when it comes to correctly remunerating employees can lead to you being handed a significant fine from HMRC once this is discovered. Not only would you be required to repay staff all the money they are owed, you will also face an additional financial penalty up to 200% of the amount you have been found to have underpaid.
Can't pay CBILS or Bounce Back Loan?
Don't worry - there are thousands of other company directors in the same position. If you are struggling to keep up with your Covid loan repayments, speak to a member of the Real Business Rescue team to discuss your options. It's Free & Confidential.
The team are available now -  0800 644 6080
What should I do if I cannot afford to pay the National Living or National Minimum Wage?
If your company's finances are stretched to the point that you can no longer continue paying your employees' wages at the legal rate, you need to take swift action. An inability to pay wages is often an indicator of deeper financial concerns which need to be promptly addressed. You should contact an insolvency practitioner at the earliest possible opportunity and explain the financial issues your company is experiencing.
Consider potential financing options
In many cases it is a problem with cash flow which prevents a company from comfortably paying its staff what they are due. An insolvency practitioner will be able to consider your situation in more detail and advise the options available to you. You may be able to consider a form of invoice financing, including factoring and discounting, which may be able to ease your cash flow worries. Invoice financing works by giving you access to an agreed percentage of your unpaid invoices immediately upon you issuing them to customers. This can provide a much-needed level of certainty when planning your cash flow for the coming weeks and months, including staff wages. Although there is a fee associated with doing this, for some businesses the ability to plan ahead is worth the financial cost.
Need to speak to someone?
If your company is struggling with unmanageable debts, squeezed cash flow, or an uncertain future, you are far from alone. We speak to company directors just like you every single day, and we are here to give you the help and advice you need.
Call our team today on 0800 644 6080
Formal insolvency procedures
If your company's inability to comply with NLW and NMW regulations is caused by deeper rooted concerns, you may need to consider whether a formal liquidation procedure could be the most appropriate solution to your problems. There are a range of corporate insolvency procedures available; not all of these result in the closure of a company.
Rescue and recovery
Processes such as CVAs and company administration are entered into with the aim of stabilising and rescuing an ailing company by restructuring debts and renegotiating long-term liabilities. This can immediately cut costs, improving liquidity both now and also in the future. However, in order to enter into such a process there must be a viable business worth saving and you must be able to demonstrate that your company has a realistic chance of a successful and profitable future.
Company liquidation
If your business is struggling to meet its liabilities, including paying legal minimum salaries, there comes a time when looking at methods of closure is the only option left. For an insolvent business, this is typically done by way of a Creditors' Voluntary Liquidation (CVL). Once it has been ascertained that a CVL is the best route for a company, the appointed insolvency practitioner will being the process of placing the company into liquidation which will include liaising with creditors, selling assets, and distributing proceeds accordingly. By the conclusion of the process, the company will cease to exist and all outstanding liabilities will be written off (unless personally guaranteed).
If you are struggling to pay your staff the National Living or National Minimum Wage, contact Real Business Rescue today. You can arrange a free no-obligation consultation with one of our licensed insolvency practitioners who will be able to assess your financial position and advise you on your next steps.
Real Business Rescue are here to help
Still unsure whether liquidation is right for your company? Don't worry, the experts at Real Business Rescue are here to help. Our licensed insolvency practitioners will take the time to understand the problems your company is facing before recommending the best course of action going forward based on your own unique circumstances.
UK's Largest Liquidators
100+ Offices Nationwide
100% Confidential Advice
Supported 25,000+ Directors
Meet The Team
Team of Qualified Experts
Trusted team of experts on hand to assist
Meet The Team
Looking for immediate support?
Complete the below to get in touch
Free 60 Second Test
For Ltd Company Directors
Get An Instant Understanding Of Your:
Debt and Asset Position
Director and Liability Review
Next Steps
Plus much more ...
Real Business Rescue Recommended
Next Steps
We provide free confidential advice with absolutely no obligation.
Our expert and non-judgemental team are ready to assist directors and stakeholders today.
60 Second Test
---
Understand your company's position and learn more about the options available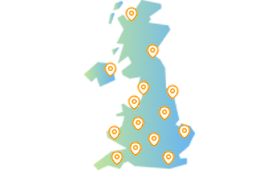 Office Locator
---
Find your nearest office - we have more than 100 across the UK. Remote Video Meetings are also available.
Contact Us Today
---
Free, confidential, and trusted advice for company directors across the UK.