I can't pay my business landlord - what options do I have?
Commercial rent is typically a major business expenditure, and when cash flow is poor it's easy to fall behind with payments. When you can't pay your business landlord you need to act without delay as they can take enforcement action quickly to recover rent arrears.
Commercial Rent Arrears Recovery (CRAR) legislation enables landlords to seize goods from business premises under certain conditions, without having to go to court. Even if this legislation doesn't apply to your landlord, however, they may still take a different form of legal action to enforce the debt.
Emergency legislation by way of the Coronavirus Act prevents landlords from forfeiting the leases of tenants who fail to pay their rent on time. Originally set to run for three months up to 30 June, this has subsequently been extended by another three months until 30 September. This new legislation may mean that rent arrears are not a pressing concern to you right now, but the reality is that this is a temporary measure which will end and you will then be responsible for repaying the arrears that you have built up during this time. If you are struggling to pay your rent on time, you need to take early advice to ensure a swift recovery when this protective legislation comes to an end.
Received a Bounce Back Loan?
Don't Worry - There are thousands of other company directors going through the same process. No matter what position you are in and need looking for options, speak to a member of the Real Business Rescue team. It's Free & Confidential.
The team are available now -  0800 644 6080
What happens under CRAR legislation?
The landlord may be able to use CRAR legislation if:
The premises are used purely for business purposes, with no mixed or residential use
There's a written lease in place
 Only the principal rent sums, plus VAT and interest, are collected – other monies such as service charges don't fall under the scope of CRAR
The lease hasn't already been forfeited
The landlord uses certified enforcement agents to carry out the seizure of goods
Why commercial rent arrears are so serious
Getting behind with commercial rent jeopardises your business to the point of closure. Given the potential power held by commercial landlords you may only be seven days away from the seizure of your business assets.
Your landlord must provide seven clear days' notice of attendance by enforcement agents, and a further seven days' notice of their intention to seize your assets. Goods are likely to be sold at auction to repay the debt, and in some instances the landlord can also seize control of the premises.
What you need to consider if you can't pay your business landlord
Can you afford to pay any money towards your rent arrears? If so, it demonstrates that you're not deliberately avoiding payment.
If your business is unable to cover the commercial rent it may have entered insolvency. You need to establish whether this is the case as it dictates your next steps.
If the business is insolvent you must cease trading straight away to protect the interests of your creditors, and obtain advice from a licensed insolvency practitioner. Otherwise you could increase creditor losses and face allegations of wrongful trading.
Have you signed a lease guarantee?
Lease guarantees when you can't pay your commercial rent
It's particularly concerning if you've provided a personal guarantee in relation to your commercial lease, as it means your landlord may be able to pursue you personally through the courts if your business can't pay.
If this is the case you should seek professional guidance as soon as possible, but what options could be available to prevent the situation reaching the stage where your personal funds are at risk?
What can you do to repay your landlord?
Restructure your debt
Restructuring your debt may be a possibility if you owe money to more than one creditor, potentially via a Company Voluntary Arrangement (CVA). This halts all creditor legal action against the company, and allows you to repay at an affordable rate.
Alternative finance
Depending on your financial situation and type of business, alternative finance may also be an option, providing either a cash lump sum or long-term regular payments of working capital. Flexible forms of alternative finance include merchant cash advances, invoice factoring and discounting, and asset-based funding.
Need to speak to someone?
If your company is struggling with unmanageable debts, squeezed cash flow, or an uncertain future, you are far from alone. We speak to company directors just like you every single day, and we are here to give you the help and advice you need.
Call our team today on 0800 644 6080
Company administration
When you enter company administration your business receives a moratorium period of eight weeks to decide on and prepare a plan of action. Sometimes administration can end via a Company Voluntary Arrangement as mentioned above, or setting up a new company through pre pack administration could potentially provide the best return for creditors.
There are numerous ways to deal with commercial rent arrears, but seeking professional guidance is vital. Licensed insolvency practitioners will assess your company's financial position, and explain all your options and the ramifications of each.
Real Business Rescue are rescue and restructuring experts, and can provide reliable independent advice when you can't pay your business landlord. Call today for a free same-day consultation – we operate from an extensive network of offices around the UK so wherever you are you're not far away from professional help.
Contact the RBR Team Today
---
Free download
Free Insolvency Report
Claim Your Free Business Review
All UK sectors are experiencing specific challenges at present, particularly in light of the Covid-19 pandemic. Find out how your sector is performing here.
Simply search your Limited Company Name or Company Number
Please select your company from the list below:
We will also check if you're eligible for Director Redundancy
Next Steps
We provide free confidential advice with absolutely no obligation.
Our expert and non-judgemental team are ready to assist directors and stakeholders today.
Free Business Review
---
Claim your Free Business Review to understand what options are available to you.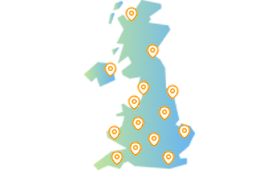 Office Locator
---
Find your nearest office - we have more than 100 across the UK. Remote Video Meetings are also available.
Contact Us Today
---
Free, confidential, and trusted advice for company directors across the UK.