What happens when a company goes into administration?
Administration is a formal insolvency process which involves an appointed insolvency practitioner taking over the running of a company while a long-term plan for the business is put in place. The insolvency practitioner will determine whether the company has a future, and if so, how this can best be secured. This may involve a process or restructuring or even a sale of the business.
60 Second Test Find Your Nearest Office
What Does Going into Administration Mean?
When a business goes into administration, a licensed insolvency practitioner (IP) will be appointed to oversee the procedure. In their role as administrator the appointed IP will assume control of the company from the current directors and will manage the business from this point onwards. Going into administration can be an intimidating process, especially as it's unlikely that you will be familiar with exactly what the procedure entails or the terminology used throughout, however, executed correctly administration can end up being the saving grace for your company.
Received a Bounce Back Loan?
Don't Worry - There are thousands of other company directors going through the same process. No matter what position you are in and need looking for options, speak to a member of the Real Business Rescue team. It's Free & Confidential.
The team are available now -  0800 644 6080
Who can put a company into Administration?
Often a voluntary process initiated by the directors or shareholders of a business experiencing financial or operational difficult, the administration process can be instigated by any Qualifying Floating Charge Holder, such as a bank or other secured lender, as well should they feel their capital may be at risk.
Possible outcomes of company Administration
Administration is not a long-term solution in itself, instead it provides a company with breathing space during which time various options for the future direction of the business can be explored. Although an administration could mark the beginning of the end of your business if it is not deemed to be a viable entity going forwards, it could also result in a positive outcome which sees the company thriving after an element of restructuring.
Regardless of who appoints the administrator, the IP is required to act in the best interest of the insolvent company's creditors as a whole. If you're concerned about what is going to happen when your company goes into administration, or would simply like to learn more about the subject, consider the following information:
What does going into Administration mean?
Going into administration effectively means your company is being taken under the management of an administrator – who must be a licensed insolvency practitioner (IP). Once a company enters administration, it is given protection from creditors who may be threatening to begin legal action to recover outstanding debts. This legal stay is known as a 'moratorium' and can be hugely beneficial to those businesses who need time to put together a restructuring plan.
During the time the company is in administration, the appointed IP will need to consider whether the company has the potential to trade successfully in the future (often following a period of restructuring), or whether its problems are unfortunately insurmountable and therefore needs to be liquidated.
How long does going into Administration take?
The process of administration can last anywhere from a few weeks to up to year or more, depending on the circumstances. However, the administrator is always obligated to perform all duties as soon as possible, so speedy administrations are much more common than slow, drawn out ones. Administrators have a maximum of 8 weeks to send out their administrative proposals (their plans for the company) to creditors. These proposals typically include all of the details about events that led up to the administration, how the administrator plans on achieving the goals of administration, and the most likely anticipated outcome.
The use of a company administration process has to be justified to number of bodies and it must be able to demonstrate that it will rescue the company as a going concern and/or provide a better return to its creditors than other procedures.
Need to speak to someone?
If your company is struggling with unmanageable debts, squeezed cash flow, or an uncertain future, you are far from alone. We speak to company directors just like you every single day, and we are here to give you the help and advice you need.
Call our team today on 0800 644 6080
What are the alternatives to going into Administration?
During your initial discussions with an IP, they will consider whether administration is the best course of action for your company and talk you through the possible alternatives which may be appropriate. This could involve formal negotiations with your creditors through a Company Voluntary Arrangement (CVA), sourcing additional finance to improve cash flow, or perhaps even looking at ways to achieve an orderly shutdown of the company if rescue options are not appropriate.
Knowing when a company is insolvent and immediately taking appropriate measures is the only way to avoid your company from going into administration or any other formal insolvency procedure. In cases where liquidation or administration seems imminent, approaching an insolvency practitioner as soon as possible will at least ensure the least detrimental outcome for the company and its creditors is achieved.
If you need help with any issues related to company administration, please feel free to contact us today. We can accurately assess your situation during a free consultation and aid in the development of a suitable course of action. 
Contact the RBR Team Today
---
Free download
Free Insolvency Report
Claim Your Free Business Review
All UK sectors are experiencing specific challenges at present, particularly in light of the Covid-19 pandemic. Find out how your sector is performing here.
Simply search your Limited Company Name or Company Number
Please select your company from the list below:
We will also check if you're eligible for Director Redundancy
Next Steps
We provide free confidential advice with absolutely no obligation.
Our expert and non-judgemental team are ready to assist directors and stakeholders today.
Free Business Review
---
Claim your Free Business Review to understand what options are available to you.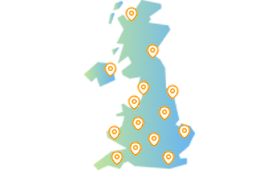 Office Locator
---
Find your nearest office - we have more than 100 across the UK. Remote Video Meetings are also available.
Contact Us Today
---
Free, confidential, and trusted advice for company directors across the UK.