Receivership: Advantages and Disadvantages
The advantages and disadvantages of receivership
For a creditor, receivership has many advantages, whereas for a director subject to this process, it can be seen to have many disadvantages. The disadvantages for directors is that control over their company is lost almost immediately; however, this is an advantageous process for creditors who can quickly have company assets liquidated and see proceeds distributed.
What Are the Advantages and Disadvantages of Receivership
If a company breaches the terms of a debenture that is secured by a fixed or floating charge (created before September 2003), they may be subject to a formal insolvency procedure known as administrative receivership. During this process the debenture holder (creditor) appoints a receiver to assume complete ownership and control over the company's assets. The job of the receiver is to assess the company's finances and operations, and then determine the most suitable course of action to recover the debt owed to the appointing debenture holder as quickly and efficiently as possible.
Take Our Free 60 Second Test
Get an instant understanding of your:
Debt and Asset Position
Formal Insolvency Options
Next steps
Plus much more ...
Start The 60 Second Test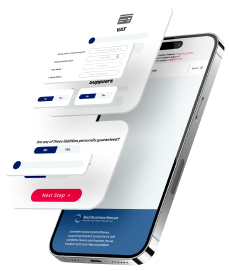 Advantages of Receivership
From the perspective of a director receivership offers almost no advantages, as control of the company is lost and the business is essentially handed over to the receiver appointed by the debenture holder. However, with the help of advice from an Insolvency Practitioner the procedure you can minimise the risk of being accused of wrongful trading.
From the perspective of a creditor receivership is highly advantageous because it allows them to take control of secured assets and facilitates the process of recovering debts owed. 
Corporate Restructuring Options
When a company is in difficulty, sometimes a process of financial and/or operational restructuring is needed. From CVAs through to Administration, there are a range of rescue and recovery options to help you get back on track.
Learn more about restructuring by calling our team -  0800 644 6080
60 Second Test Find Your Nearest Office
Disadvantages of Receivership
The procedure can begin rapidly and without much warning.
 
The business is handed over to the Insolvency Practitioner appointed by the debenture holder and in most cases all of the assets are liquidated and are often sold at a discount to book value to speed up the debt recovery process
 
The company ceases to trade and the director loses their job as well as any prospect of receiving salary or monies owed to them by the company. 
 

The conduct of the director is investigated to determine whether they're guilty of wrongful trading, 

Misfeasance, etc.
For the appointing debenture holder receivership is less advantageous than other methods used to recover debts because they have to underwrite any costs incurred by the receiver. In addition, the company's other creditors often never recover the monies due to them because the receiver is not obliged to recover their debts, only the debt of the appointing debenture holder.
Can't pay CBILS or Bounce Back Loan?
Don't worry - there are thousands of other company directors in the same position. If you are struggling to keep up with your Covid loan repayments, speak to a member of the Real Business Rescue team to discuss your options. It's Free & Confidential.
The team are available now -  0800 644 6080
Ways to Avoid Receivership as a Director
The best way to keep your company from falling under receivership is to either secure funding that will allow you to make repayments, or come to an agreement with the creditor regarding a viable repayment plan before violating the terms of your debenture. 
Company Voluntary Arrangement (CVA) - The first option considered should be a company voluntary arrangement (CVA), during which an Insolvency Practitioner drafts and submits a proposal that will negotiate new repayment terms with all creditors. Ideally, you should anticipate the need to negotiate rescheduled payments and pursue a CVA before breaching the terms of any creditor agreements. However, some creditors are willing to agree to a CVA even after the terms have been breached simply because it is easier and cheaper than taking action.


Invoice Factoring and Asset Financing - Another option is to improve cash flow by using invoice factoring, an Insolvency Practitioner can assist you by examining your books and determining whether you have any existing or prospective assets that could be used as collateral to obtain funding. After factoring your invoices and examining your books the IP will use asset financing tactics to obtain a secured loan from a creditor on your behalf. This loan can be used to make repayments to secured creditors and keep your company from falling victim to receivership.


Pre-Pack Administration - If a CVA is not possible and there is no way to obtain funding to provide debt relief then a pre-pack administration procedure may be considered, during which the company is sold and the proceeds of the sale are used to repay debts. Administration is a preferred last-chance solution because the business can be sold to a member of the company's existing Board of Directors, effectively transferring ownership from one employee to another and keeping the company within the control of the same group.
Need to speak to someone?
If your company is struggling with unmanageable debts, squeezed cash flow, or an uncertain future, you are far from alone. We speak to company directors just like you every single day, and we are here to give you the help and advice you need.
Call our team today on 0800 644 6080
If you're unsure about whether your company is in danger of receivership, acting quickly is absolutely essential. Call us for a free consultation and we'll help you devise a suitable course of action to avoid receivership and recover from the burdens of debt. 
Further Reading on Receivership Advantages and Disadvantages
Receivership Advantages and Disadvantages
Receivership Process and Procedure
Real Business Rescue are here to help
Still unsure whether liquidation is right for your company? Don't worry, the experts at Real Business Rescue are here to help. Our licensed insolvency practitioners will take the time to understand the problems your company is facing before recommending the best course of action going forward based on your own unique circumstances.
UK's Largest Liquidators
100+ Offices Nationwide
100% Confidential Advice
Supported 25,000+ Directors
Meet The Team
Team of Qualified Experts
Trusted team of experts on hand to assist
Meet The Team
Looking for immediate support?
Complete the below to get in touch
Free 60 Second Test
For Ltd Company Directors
Get An Instant Understanding Of Your:
Debt and Asset Position
Director and Liability Review
Next Steps
Plus much more ...
Real Business Rescue Recommended
Next Steps
We provide free confidential advice with absolutely no obligation.
Our expert and non-judgemental team are ready to assist directors and stakeholders today.
60 Second Test
---
Understand your company's position and learn more about the options available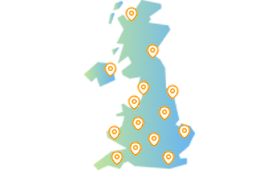 Office Locator
---
Find your nearest office - we have more than 100 across the UK. Remote Video Meetings are also available.
Contact Us Today
---
Free, confidential, and trusted advice for company directors across the UK.