What happens in company administration?
When a company is placed into administration, the appointed insolvency practitioner will immediately assume control of the company in their role as administrator. They will then assess whether the company has a viable future, and if so, they will determine how this can be achieved. Administration is a temporary position for a company to exist in, and sooner or later they will have to exit the process.
60 Second Test Find Your Nearest Office
Understanding the process when a limited company enters administration
Administration can be an intimidating process for many company directors; even so it can offer the best chance of effecting the recovery and successful turnaround of a business if used properly.  Entering into administration is often seen as a punishment that insolvent companies are given by the courts when they're unable to pay. Although some administrators are appointed in this way, many company directors choose to voluntarily appoint their own administrator independently.
Received a Bounce Back Loan?
Don't Worry - There are thousands of other company directors going through the same process. No matter what position you are in and need looking for options, speak to a member of the Real Business Rescue team. It's Free & Confidential.
The team are available now -  0800 644 6080
What happens when a company goes into administration?
When a company enters administration the control of the company is passed to the appointed administrator (who must be a licensed insolvency practitioner). The administrator's primary goal is to leverage the company's assets to repay creditors as quickly and as fully as possible without preference. The administrator is given a period of 8 weeks to send out formal administrative proposals to all of the insolvent company's creditors. These proposals will typically contain a basic plan of action that the administrator will follow to repay debts, information about the current status of the company, and the administrator's anticipated outcome.
Exit out of administration
What is important to remember is that administration is not a permanent solution; rather it is more of a holding stage while a concrete plan is devised. One of the main benefits of company administration is that a moratorium is placed around the company meaning it is protected against legal actions from creditors, including the issuing of a winding up petition. This gives an indebted company vital breathing space to consider its future free from the threat of an impatient creditor commencing legal proceedings.
While in administration the appointed administrator will consider the potential viability of the company going forwards, while giving careful consideration to the company's outstanding creditors and ensuring any future steps will increase their potential returns as much as possible. An exit out of administration can then be planned.
What happens if the company can recover?
Even for companies who are currently experiencing financial distress, there may be a good business at the heart of it all. Debts build up through a variety of reasons including poor decisions made at the start of trading, suffering significant bad debt, or over-committing financially by either entering into a costly lease or high-interest loans. It may be that when you strip this away, the core business model is sound and generating more than enough money to sustain a pared back version of the current enterprise.
o   Company Voluntary Arrangement (CVA)
If the company has consistently predictable cash flow, a healthy level of assets, and a good volume of sales transactions, then there is a possibility that the administrator will be able to raise enough money to pay a significant portion of the debt, or otherwise come to a formal agreement with creditors without having to liquidate the business. This would typically be done by way of a formal insolvency procedure known as a Company Voluntary Arrangement (CVA). A CVA gives a company the opportunity to restructure existing liabilities, exit unprofitable elements of the business, and renegotiate lease agreements. Some debt will be written off while the remaining portion will be paid back through a series of affordable monthly payments. Once a CVA is entered into it becomes legally binding on both sides.
Alternatively, the administrator may decide to recommend a pre-pack administration sale, in which the assets and business of the old company are sold to a new company which may or may not be owned by the directors of the existing company. As the debts remain with the existing company, then newco is able to trade with a clean slate financially. This type of procedure is often referred to as a "pre-pack". Before a pre-pack sale can be executed the administrator must be able to demonstrate that this option is the most beneficial for creditors and would result in higher returns than any alternative procedure.
Need to speak to someone?
If your company is struggling with unmanageable debts, squeezed cash flow, or an uncertain future, you are far from alone. We speak to company directors just like you every single day, and we are here to give you the help and advice you need.
Call our team today on 0800 644 6080
What happens if a company can't recover?
In the unfortunate situation that the company is unable to recover from its current financial concerns it will be placed into voluntary liquidation, during which all of its assets are sold and the company itself is dissolved. The insolvency practitioner will ensure that directors are protected from accusations of wrongful trading by handling the company's final transactions and closing duties at this time, although a director conduct report will be compiled afterwards which will examine the transactions during the years leading up to the company's eventual insolvency.
If you are concerned about what happens during company administration, or you'd simply like to know whether administration is a suitable option for your insolvent company, call us today for a free consultation. 
Contact the RBR Team Today
---
Free download
Free Insolvency Report
Claim Your Free Business Review
All UK sectors are experiencing specific challenges at present, particularly in light of the Covid-19 pandemic. Find out how your sector is performing here.
Simply search your Limited Company Name or Company Number
Please select your company from the list below:
We will also check if you're eligible for Director Redundancy
Next Steps
We provide free confidential advice with absolutely no obligation.
Our expert and non-judgemental team are ready to assist directors and stakeholders today.
Free Business Review
---
Claim your Free Business Review to understand what options are available to you.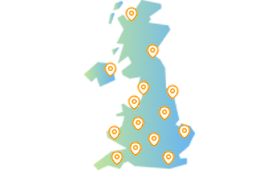 Office Locator
---
Find your nearest office - we have more than 100 across the UK. Remote Video Meetings are also available.
Contact Us Today
---
Free, confidential, and trusted advice for company directors across the UK.