What is an unenforceable personal guarantee?
How can I check if my personal guarantee is unenforceable?
Your personal guarantee may be unenforceable due to circumstances outside of your contract. This may include being misled by the creditor, if a key fact was omitted from the contract, co-guarantor issues, suspicions of fraud, or if the facility provided by the bank changed significantly since you signed the guarantee.
What circumstances can mean a personal guarantee is unenforceable by a lender?
Personal guarantees provided for business borrowing hold you personally liable for the debt if your company is unable to repay. They can risk your home and other personal assets should your business fail, as the lender will pursue you through the courts for repayment.
If you're facing this scenario, it's worth considering whether the personal guarantee is actually enforceable. A personal guarantee may be rendered unenforceable for a number of reasons, and can sometimes be affected by circumstances outside of the contract.
Firstly, however, let's look at what a personal guarantee is and what it means for you as the guarantor.
Take Our Free 60 Second Test
Get an instant understanding of your:
Debt and Asset Position
Formal Insolvency Options
Next steps
Plus much more ...
Start The 60 Second Test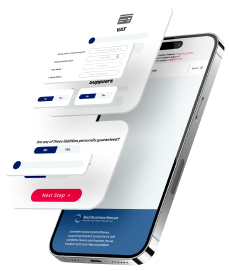 What is a personal guarantee?
Banks and other lenders typically require a personal guarantee from one or more directors that they'll repay the loan if the company cannot. This secondary liability mitigates the lender's risk, and provides them with an additional avenue to recover their money.
If more than one director has provided a guarantee for a loan, the lender will generally target the director who is most financially able to pay, or owns high value assets. Personal guarantees are sometimes capped so your liability may only cover part of a loan, or there may even be a time limit on your liability.
Is your company insolvent?
If your company is insolvent you have a number of legal responsibilities that you must adhere to. Taking steps to protect creditors from further losses by contacting a licensed insolvency practitioner can help ensure you adhere to these duties.
The team are available now -  0800 644 6080
60 Second Test Find Your Nearest Office
When is a personal guarantee unenforceable?
It's often external circumstances that affect whether a personal guarantee is enforceable, rather than the actual wording of the document. For example, the 'limitation period' might be a consideration.
This is the timescale allowed for legal proceedings to start with a view to recovering debt. It is six years for 'standard' debt recovery cases, but may be 12 years if the personal guarantee is regarded as a deed.
If a bank waits this length of time before making their claim, you may be able to argue that the time lapse alone has significantly reduced your chances of successfully defending it, for example.
But what other external circumstances might make a personal guarantee unenforceable? Here are a few potential instances:
You were appreciably misled by the creditor when you signed the guarantee, you signed it under duress, or fraud has taken place
The lender omitted to inform you of a material fact that would have affected your signing of the guarantee – you believed someone else was a co-guarantor but they weren't, for example and you weren't aware of this
Maybe the facilities provided by the bank changed significantly in the time between signing the guarantee and the creditor's claim, and you didn't know about these changes
Can't pay CBILS or Bounce Back Loan?
Don't worry - there are thousands of other company directors in the same position. If you are struggling to keep up with your Covid loan repayments, speak to a member of the Real Business Rescue team to discuss your options. It's Free & Confidential.
The team are available now -  0800 644 6080
Challenging a personal guarantee
It's crucial to act quickly when challenging a personal guarantee - to provide yourself with time to consider all the facts and potential routes for a challenge, but also because once the lender takes legal action, enforcement can be a quick process.
Real Business Rescue can provide reliable professional advice if you're facing liability through a personal guarantee. Please call one of our partner-led team to arrange a same-day meeting free-of-charge so we can quickly establish your options – we operate an extensive network of offices throughout the UK.
Further Reading on What is an unenforceable personal guarantee?
What happens to a Personal Guarantee after bankruptcy?
What is an unenforceable personal guarantee?
Real Business Rescue are here to help
Still unsure whether liquidation is right for your company? Don't worry, the experts at Real Business Rescue are here to help. Our licensed insolvency practitioners will take the time to understand the problems your company is facing before recommending the best course of action going forward based on your own unique circumstances.
UK's Largest Liquidators
100+ Offices Nationwide
100% Confidential Advice
Supported 25,000+ Directors
Meet The Team
Team of Qualified Experts
Trusted team of experts on hand to assist
Meet The Team
Looking for immediate support?
Complete the below to get in touch
Free 60 Second Test
For Ltd Company Directors
Get An Instant Understanding Of Your:
Debt and Asset Position
Director and Liability Review
Next Steps
Plus much more ...
Real Business Rescue Recommended
Next Steps
We provide free confidential advice with absolutely no obligation.
Our expert and non-judgemental team are ready to assist directors and stakeholders today.
60 Second Test
---
Understand your company's position and learn more about the options available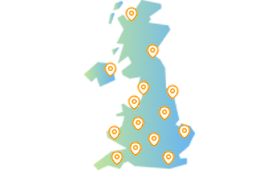 Office Locator
---
Find your nearest office - we have more than 100 across the UK. Remote Video Meetings are also available.
Contact Us Today
---
Free, confidential, and trusted advice for company directors across the UK.